TROUP COUNTY, Ga. — Over a year after finding a wallet, bones and a car connected to the cold case of a missing Georgia college student who disappeared in 1976, Troup County deputies finally have more answers.
Kyle Clinkscales, a 22-year-old missing Auburn University student from LaGrange, had his skeletal remains positively identified Sunday as a cold case over 47 years old continues to grow warmer.
Clinkscales and his 1974 Ford Pinto went missing on Jan. 27, 1976 were last seen at the Moose Club in LaGrange, according to officials.
On Dec, 8, 2021, Officials with the Troup County, Georgia and Chambers County, Alabama sheriff's offices came together to announce they found Clinkscales' car. Someone spotted his white Ford Pinto in a creek in Cusseta, Alabama and called 911, officials said.
Inside the car was his wallet that had his ID and credit cards – there were also bones, Troup County Sheriff James Woodruff said.
His skeletal remains were then turned over to the Georgia Bureau of Investigation to run DNA analysis on the bones. On Sunday, officials were able to correctly identify his remains.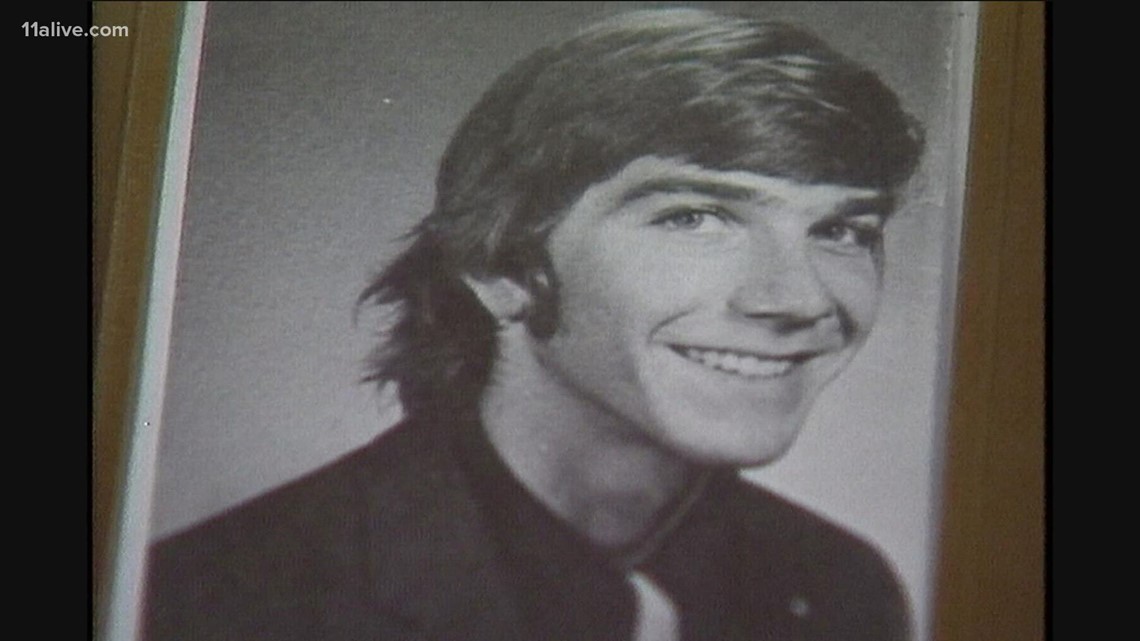 Despite the magnificent progress in the case in just the last year-plus, the cause of death for Clinkscales has yet to be determined, Troup County officials said. They are still actively working to determine how he died.
At the time of finding the remains, the a DNA expert said that identifying the skeletal remains of bones that old presented a significant obstacle, while still noting that "it can be done" and that the expert had previous success in a similar case before.
"There's a substantial challenge in being able to get workable DNA from skeletal remains that were found submerged like in this case in a vehicle for many decades," said DNA expert and CEO of Othram, Inc., David Mittelman. "The DNA will degrade over time, and that's going to be true for all older remains, including skeletal remains."
Despite that, Troup County Sheriff's Office and GBI were able to deliver the good news of a positive ID regardless of those challenges.
At the time of finding the car, bones and wallet in December 2021, Sheriff Woodruff said that progress had finally came out of nothing.
"We're glad today," Woodruff said. "For 45 years we've looked for this young man and looked for this car. We've drained lakes. We've looked here and looked there. It always turned out with nothing."
Friends of Kyle say his disappearance has engulfed the LaGrange community.
"It never ended. Everybody was always wondering if he was going to show up somewhere," said Lauren Griffen.
Griffen said she met Kyle about a year before he disappeared, adding that everyone in the town knew him.
"His personality was just charming. He was a sweet guy. Most of the time he was very quiet. But he was very kind to everyone," Griffen said.
Kyle's mother died this past January, and his father died in 2007.
Sheriff Woodruff said he hoped this day would have come while Clinkscales' parents were still alive.
"It was always her hope that he would come home. It was always our hope that we would find him for her before she passed away," he added. "Just the fact that we have hopefully found him in the car brings me a sigh of relief."
11Alive spoke to Kyle's parents in 1996, 20 years after he disappeared. To read the full cold case story, you can click here.