DEKALB COUNTY, Ga. — Police say two officers have been taken to area hospitals after a crash involving several vehicles in DeKalb County on Friday afternoon. And it was just one of three separate incidents they handled.
Police said the crash happened near the intersection of Covington Highway and Young Road on the edge of DeKalb's Redan community.
According to DeKalb Police spokesperson Michaela Vincent, two officers in the car were headed to another call when the driver of the car was involved in a multi-vehicle accident. Aerial video from the scene shows at least five different cars.
Everyone involved was taken to area hospitals for treatment. DeKalb officials were unable to provide any updates on the conditions of those involved - including their own officers.
Police said this was one of three incidents that happened in the area on Friday afternoon that led to a police response. Vincent said the department also ended up in a place chase after spotted a vehicle they believe was stolen during an armed robbery near Panola Road and I-20.
The chase came to an end near I-285 north of Glenwood when he wrecked and hit an embankment and was apprehended. Police are providing no information on the suspect at this time.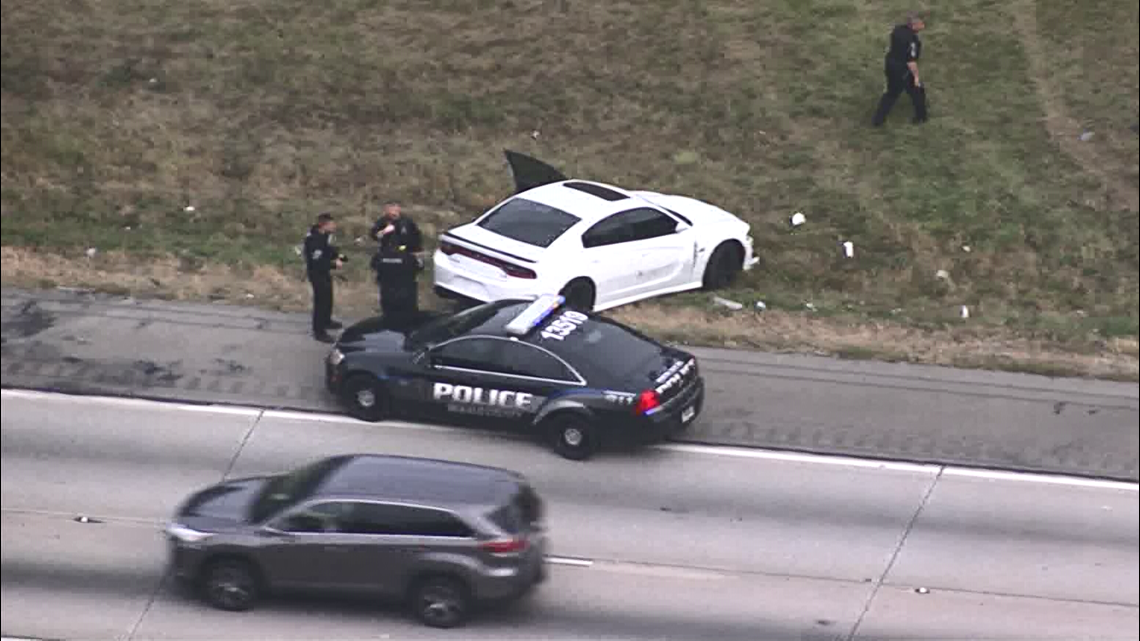 And at some point in the afternoon, police were called to an accident involving a fire truck and another vehicle in the 4300 block of Glenwood Road. No serious injuries were reported.
DeKalb Police haven't said if the officer involved in the crash was heading to either of the other two scenes. However, they did refer to the crashes as "3 separate incidents" adding that they will provide updates "as soon as we decide to release them."