DeKALB COUNTY, Ga. -- Officials confirm the DeKalb County Police officer shot Thursday evening has died.
DeKalb County Police Chief James Conroy confirmed the news in a press conference.
"So, I have sad news to report this evening," Conroy said after an emotional pause. "Tonight, a DeKalb County Police officer died in the line of duty serving its citizens of DeKalb County."
It was around 5 p.m. Dec. 13 when officers were called to the area of Candler and Tilson roads in the Candler-McAfee neighborhood.
According to officials, the shooting happened in the parking lot of a Piggly Wiggly grocery store not far from I-20.
Conroy said the officer, who hasn't been identified yet, conducted a traffic stop on Candler Road. The suspect reportedly ran off, but the officer followed.
Authorities said it was during that foot chase that the suspect reportedly pulled out a gun and shot the officer. They rushed the officer to the hospital, but he died from his injuries. Conroy said he had only been with the department for less than two years.
Photos: Officer-involved shooting brings massive police presence at Candler Road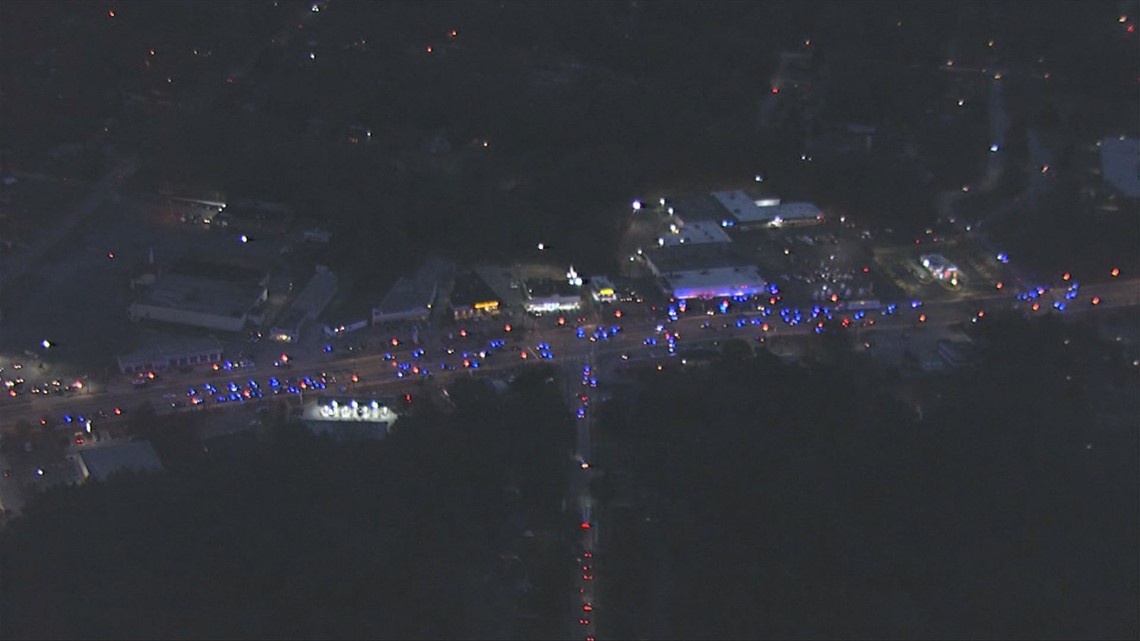 DeKalb County authorities brought in other officers and a K-9 to help track the suspect. They followed him to a business on Candler Road where they found him hiding. That's when Conroy said the suspect shot the K-9; the officer was taken to an area vet where he remains in critical condition.
Officers returned fire, hitting the suspect several times. He was also taken to the hospital, where he was pronounced dead. The suspect's identity is not being released at this time, though Conroy said he was a man in his 20s.
The Georgia Bureau of Investigation has been called in to take over the case.
Meanwhile, Conroy said he was proud of the men and woman of the department who responded to the scene shortly after the incident and tracked the suspect quickly.
11Alive SkyTracker's flew over the scene showed a massive police response - with upwards of 20 patrol cars parked near the scene.
"They did their job, and as all of this was going on, they provided services to the citizens of DeKalb."
According to the GBI, this is the eighth time an officer has been shot this year. Overall, there have been 89 officer-involved shootings across the state.