TOCCOA, Ga. — The search for a suspect is over after a violent night in a small north Georgia town.
State investigators say Kenton Deshaun Hall, 48, was at large after he reportedly stabbed two people, then kidnapped his wife from a home off Mill Street in Toccoa, about 95 miles northeast of Atlanta. The search for Hall came to an end around 3 p.m.
According to the Georgia Bureau of Investigation, the whole ordeal began when the Toccoa Police Department got a 911 call around 9 p.m. Monday night reporting a double stabbing.
When officers from the Toccoa Police Department got there, they found two people hurt and a third woman missing.
Medics took the two people stabbed - one in critical condition - to the hospital for treatment. Meanwhile, investigators began staging an intense search for the missing woman - Patricia Hall.
Several agencies were involved in the search, including the GBI, Toccoa Police, the Stephens County Sheriff's Office, the Georgia State Patrol and the Department of Corrections. Just after daybreak, however, the GBI said they found Patricia Hall's body less than a mile away in a wooded area off Franklin Street. Her body will be taken to the GBI's crime lab for an autopsy.
The search continued for Kenton Hall until a resident in the area recognized him and called 911 to report he had been spotted near an abandoned factory off West Spring Street - within a two-mile radius from where the stabbing happened and Patricia Hall's body was found.
When officers got there, the GBI said Kenton Hall was still armed with a knife. Officers fired twice at him, hitting him once. Medics took him to the hospital for treatment. No officers were hurt in the incident.
Photos: Man accused of killing wife, stabbing 2 others in shot by Toccoa police
According to the Toccoa Police Department, the situation began as a domestic dispute between Patricia and Kenton Hall. Investigators said Patricia had gone to the home off Mill Street to get away from Kenton after the two had an argument over property. Somehow, it led to the stabbing.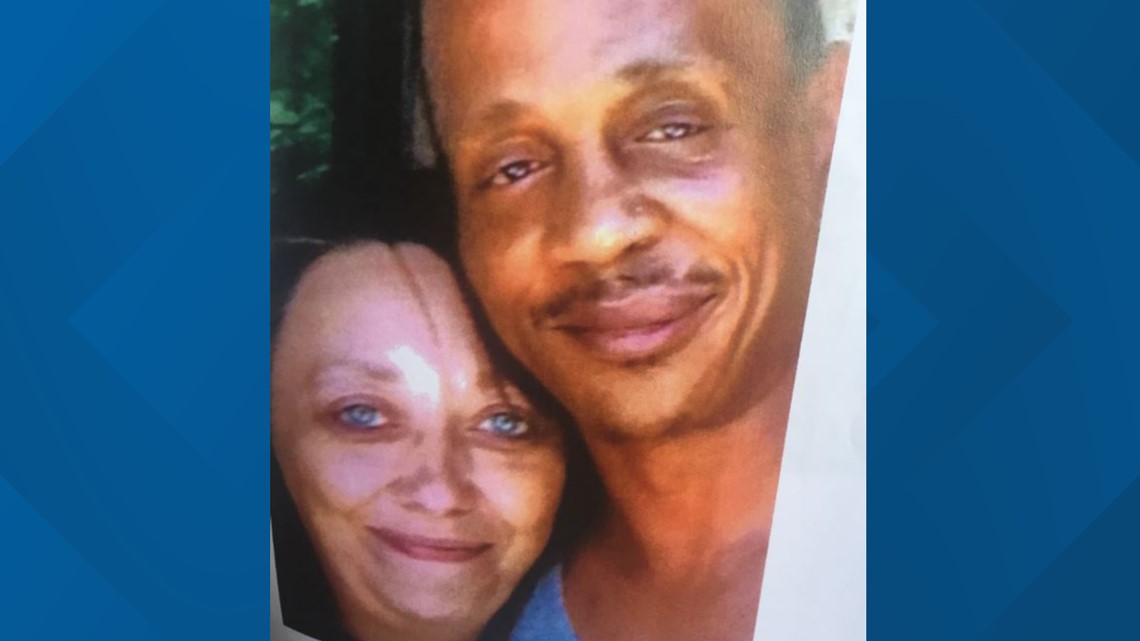 11Alive spoke to a neighbor of one of the victims stabbed in the attack who returned home to find him sitting on her front porch.
"Blood was everywhere," she described.
She said her family was away from the house when the victim first sought help. When she got to her front porch, she originally thought he was a shadow.
"I got to looking, and I seen him ... it wasn't good," she said.
"Just do a lot of prayers for (the victim)," she asked.
The GBI said Kenton Hall is stable at the hospital and is likely to recover. When he does, he will face charges of murder, aggravated assault and kidnapping
Once the case is complete, it will be turned over to the Mountain Judicial Circuit District Attorney when the investigation is complete for prosecution.