DOUGLAS COUNTY, Ga. — A confrontation at a Douglas County motel came to a deadly ending early Tuesday morning, authorities said.
It was a case Sheriff Tim Pounds said he personally got involved in to find the suspects, 20-year-old Kevin Jones Flamer and 21-year-old Jeffrey Lamar Kemp, who are facing murder charges.
"I was the one that put the handcuffs on the guy that done the shooting," Pounds said.
It took his office less than 24 hours to catch the men. Just after midnight on Oct. 8, deputies said they were called to the Efficiency Lodge on Fairburn Road to respond to the scene where a 42-year-old Thomas Edward Ball, Jr. had been shot multiple times.
"We started investigation early that morning," he said. "The guy was taken to the hospital and he was dead on arrival. Mr. Ball died before he reached the hospital."
Pounds said they were able to identify the men involved quickly, calling it "old fashion police work."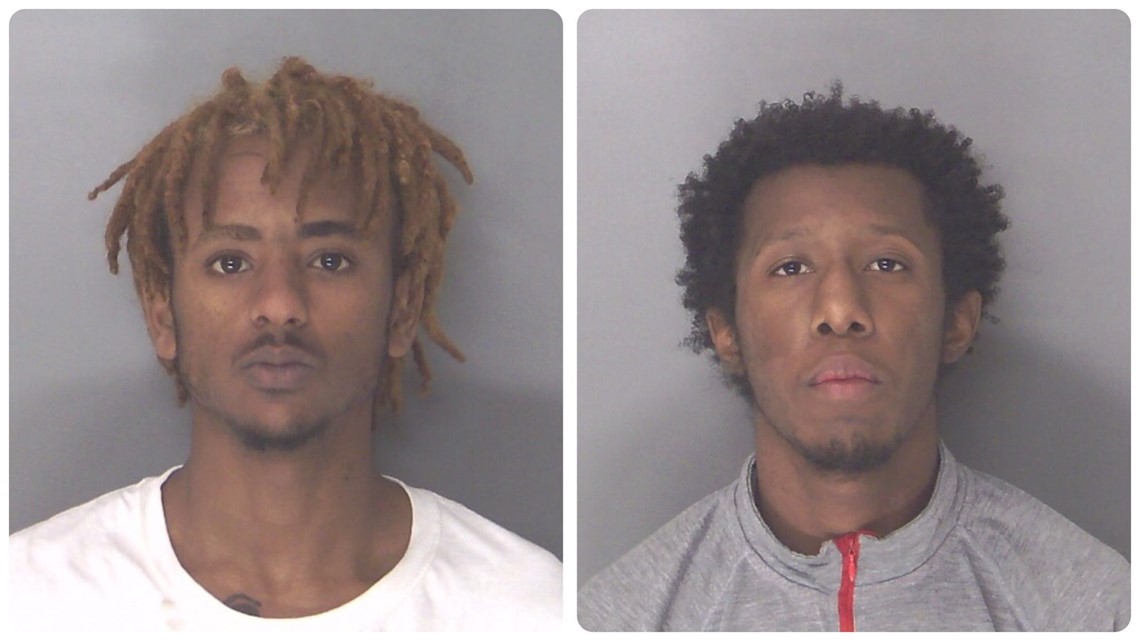 "They had just had an altercation with the victim that they shot," he said.
The sheriff's office said Ball, who was a maintenance worker at Efficiency Lodge, confronted the men about being on the property without permission and acting suspiciously.
They issued search warrants for the suspects' homes and vehicles and murder warrants
Pounds said Flamer was the shooter.
"I talked to the shooter myself," he said. "I told him they have ruined their lives."
In a video released by the sheriff's office, you see Pounds placing handcuffs on one of the suspects. He said he wants to send a message to others who are thinking about committing crimes in Douglas County.
"We don't tolerate this foolishness out here in Douglas County," Pounds said. "You can't come here committing these foolish crimes and expect us to just lay down and not investigate"
" Keep it where you got it."