ROCKMART, Ga. — Family members have released the names of two of the victims killed in a deadly shooting in Rockmart, Ga.
Authorities said late Thursday night there are two different scenes in the area of Williamson and Gordon streets with five victims -- four of them dead. The fifth victim, who was shot in the face, was airlifted to Atlanta Medical Center.
Of the deceased, family members told 11Alive's Hope Ford 25-year-old Dadrain Cummings and 23-year-old Arkeyla "Key" Perry were killed.
According to Keith Sorrells, Chief of the Cave Springs Police Department, officers responded to the first shooting just before 8 p.m. Shortly after they arrived they got the call about a second shooting.
The two scenes were just blocks a part - one at an apartment at the Northwest Georgia housing authority and the other at a home. The 911 call to the home came in at 7:59 p.m. and the 911 call to the home came in minutes later at 8:06 p.m.
Delane Johnson, cousin of Cummings, said it happened in her apartment.
"In my home, in my living room, while I was at Walmart," she said.
Johnson said Perry was from Atlanta and didn't know anyone in Rockmart.
"I think she was shot cause she was there."
"He's not going to let anybody in my house that he do not trust or that he did not know. So, it had to be somebody in the house that he trusted and he fooled with for them to be in the house and do this," she said of Cummings.
Friday morning, the GBI released the name of the suspect. They say Daylon Delon Gamble killed all four people in both locations.
Before he was named as the suspect, Johnson told 11Alive that he's her cousin and that he "wasn't acting like himself," all day.
She said Gamble and Cummings were best friend and spent the day together before Cummings was killed. She said Gamble was the last person to see them alive but hadn't been seen since the shooting.
"He was acting real weird, like funny-like. He wasn't acting like himself," Johnson said.
"It's just crazy. You can't trust nobody."
Although authorities have not released the identities of the victims, family members said Cummings and Perry were killed at the apartment.
Photos: Victims found shot, killed in north Georgia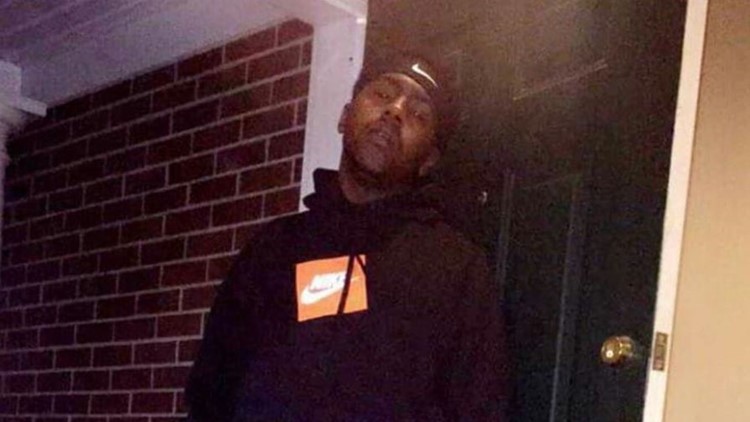 Johnson said she stepped away from the apartment for 20 minutes and when she returned, they'd been killed.
"If I would have stayed there a little bit longer, me and my little girl would have been there," she said.
She has a message for the man accused in the killings.
"I want justice. I need you to turn yourself in and just tells us what happened and own up to what you did. These are innocent bodies that was killed, these people didn't do nothing to nobody and you stand here and brutalize these people for no reason at all."
Sorrells said there was a black Ford Ranger truck possibly parked in the area during the shooting, but investigators are unsure if it was connected to what happened.
The motive is still unknown, but authorities believe the victims were targeted.
"They were targeted, but I don't know why," Sorrells said. "It's pretty evident that when you shoot these three people and then - if in fact it's the same shooter and then go right there - they're targeted for some reason. But we don't know why at this time."