GWINNETT COUNTY, Ga. — A fifth suspect has been identified in the grisly murders of two men found dead in a storage unit in unincorporated Lawrenceville and several new charges have been filed in connection to the crimes.
Derrick Ruff and Joshua Jackson were reported missing from Athens, Georgia in December 2018. Search dogs located their bodies inside a storage unit in March. Investigators said the two men had been shot to death.
Photos: 2 men found dead in storage unit after reported missing from Athens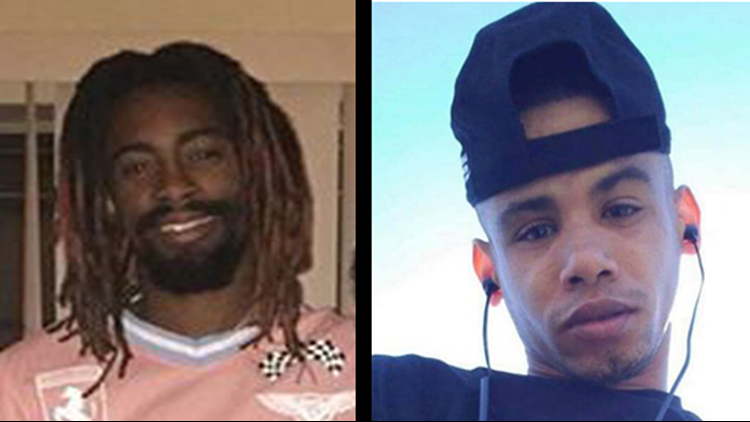 On Thursday, Gwinnett County Police announced that three suspects – Lesley Green, Shabazz Guidry and Robert Carlisle – have each been charged with two counts of felony murder. Detectives have also identified another suspect, 30-year-old Philmon Chambers. He is currently behind bars in Athens for another crime in that area, according to police. Chambers has been charged with two counts of conspiracy to commit a crime (of concealing the deaths of Ruff and Jackson).
While the motive for murdering Ruff and Jackson is still unknown, detectives have said the crimes could be gang-related. In March, police said it did not appear that the victims had any known gang ties. There is no evidence released that shows the victims knew the suspects accused in their deaths and no murder weapon has been recovered.

Anyone with information on the case or those who know where Robert Maurice Carlisle and Justin Jamal Davis are located are asked to call 911 or the Gwinnett County Police Department at 770-513-5300. Those who wish to submit an anonymous tip should contact Crime Stoppers at 404-577-TIPS. Crime Stoppers can receive a cash reward for information leading to an arrest and indictments in this case.