Gangster Disciples: Murders, molestation, money
<p><span style="font-size: 9pt; font-family: Arial, sans-serif;">"They're the largest gang we are facing in the streets and in the prisons. <span style="background-image: initial; background-position: initial; background-size: initial; background-repeat: initial; background-attachment: initial; background-origin: initial; background-clip: initial;">They are violent; they are terrifying."</span><o:p></o:p></span></p>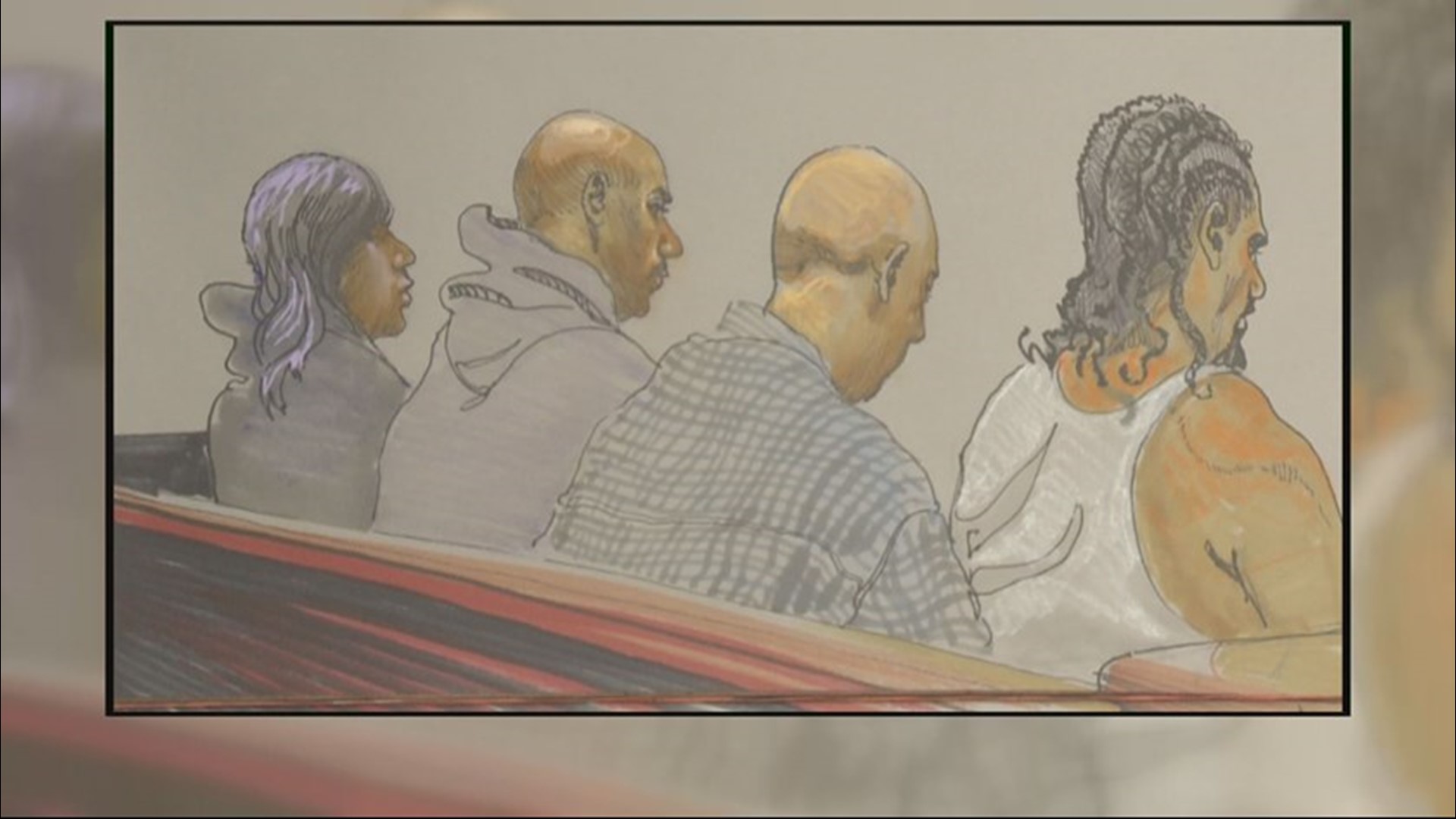 Most active gang in Georgia's recent history
:
ATLANTA – To say the street gang's name in Atlanta, a few things may come to mind. Killing sprees. Child molestation initiations. Diamond Kitties.
The Gangster Disciples, a nationwide gang is responsible for countless murders and robberies as well as extortion plots and drug trafficking throughout the United States, according to indictments of alleged members.
The latest conviction of three alleged members of the Gangster Disciples, included malice murder, felony murder, armed robbery, aggravated assault, violation of Georgia's street gang terrorism and prevention act, and possession of a firearm during commission of a felony, for killing 23-year-old Anthony Tavarez in an Austell, Ga., apartment complex on Sept. 16, 2015.
"Out of greed, out of malice, and they chose this deadly encounter when things didn't go their way," Jesse Evans, Cobb County's chief assistant district attorney, said.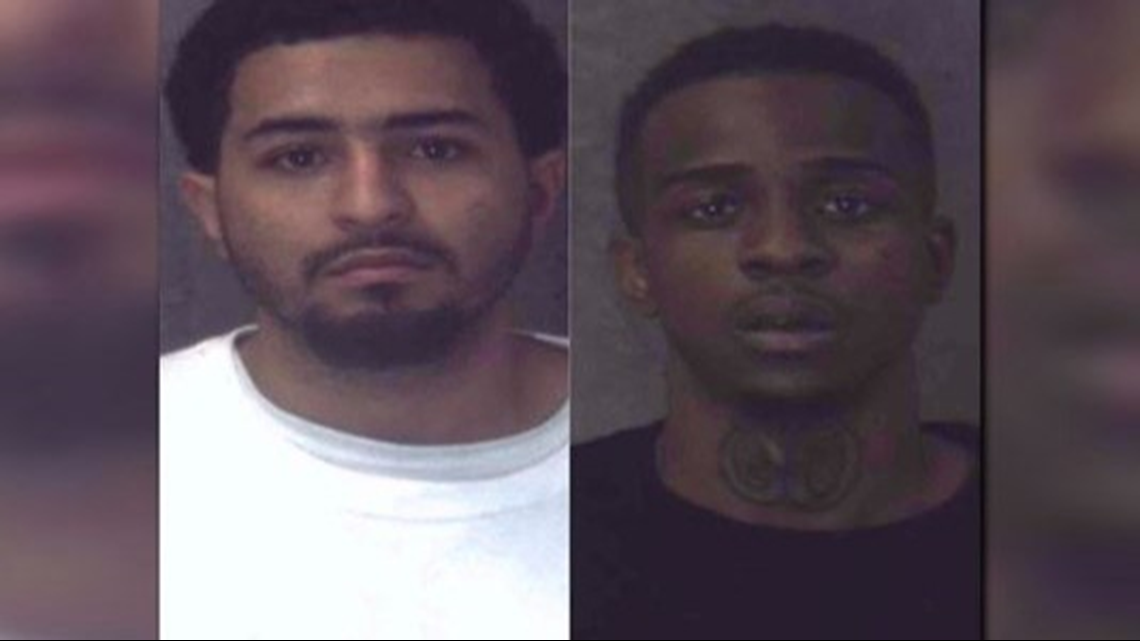 The major crimes prosecutor tried the case he calls "senseless."
"Mr. Tavarez was a young man who didn't do anything wrong, didn't deserve what happened to him. He was a victim of opportunity, and they saw fit to shoot him in the back when he tried to flee from this violent encounter."
And the Gangster Disciple's activity is getting more frequent throughout the state and locally, he said.
"[They] have been one of the busiest and most active gangs in Georgia in recent memory. It's been a dramatic uptick in gang activity in Cobb, and we're not alone, it's all over the state of Georgia," Evans confirmed.
Statistically, he said, the Gangster Disciples have numbers as a lethal weapon as well.
"They're the largest gang we are facing in the streets and in the prisons."
The problem, he argued, is that it's hard to completely rid the metro Atlanta area of the entire gang because they are spread throughout the counties—each community with an independent chapter of its own, rather than a hierarchy structure for leadership. This poses a tremendous challenge when authorities are tasked with trying to take down the state's largest gang.
"There's really no one way to combat the gang problem we're facing right now," admitted Evans. "It's a multi-tiered problem. They're an extremely violent gang, and we are making every effort we can to dismantle them to the best of our ability, but they're very entrenched in the community."
The gang was formed in Chicago in the late 1960s when the "Black Disciples" and "Supreme Gangsters" aligned forces. It quickly spread to Georgia, where the FBI has tracked the group for decades.
Law enforcement has described them as a violent and huge criminal organization who recruits police officers to help do their dirty work. According to one of the many indictments filed, the group currently has members in 24 states.
A huge takedown of the Gangster Disciples made headlines during the summer of 2016, after a violent crime spree ripped through Atlanta. At that time, DeKalb County District Attorney Robert James called their crimes in Atlanta a "reign of terror" and said the gang was a serious threat to the city.
"They are violent; they are terrifying. They are organized and determined. But, we are more organized and more determined," James vowed.
More than 50 alleged members were taken down in a sting operation soon after; charges ranged from murder, attempted murder, robbery, extortion and arson as well as drug trafficking and financial fraud.
Earlier this year, prosecutors detailed the timeline of a 2015 two-day killing spree. Prosecutors alleged that the two were members of the "Hate Committee," a local subsidiary of the Gangster Disciples.
According to authorities, Pena and Broxton followed orders by gang leaders to seek out "violators"— people who allegedly didn't follow gang rules or pretended to be Gangster Disciple members—and commit other crimes in the Central Drive area of Stone Mountain.
According to the DeKalb County District Attorney's Office, a jury returned guilty verdicts against Joseph Broxton, 22, and Daniel Pena, 24, on multiple charges, including murder, felony murder, aggravated assault, criminal attempt to commit armed robbery and violation of the Street Gang Terrorism and Prevention Act.
'Bloody Summer'
:
July 3, 2015
The pair's crime spree starts on July 3, 2015 when Broxton and Pena, known as "Lil' Joe" and "Island" attempt to rob Edward Chadmon at the Stone Mountain Inn. The victim is fatally shot while trying to defend himself.
July 30, 2015 | 2 a.m.
In the early morning hours of July 30, 2015, Broxton, Pena and other "Hate Committee" members cruise the Central Drive area searching for people to kill based on their orders.
They stop at the Hairston Square apartment complex and summons a male to their vehicle. As he approaches, he is shot five times by Broxton, but survives.
6:22 a.m.
Approximately four hours later, Broxton and Pena ambush a third victim, Oliver Campbell, who is sleeping in his truck at a Candler Road gas station. Campbell, whom the pair attempt to rob, is awakened from his sleep and shot in the neck and leg. He dies at the scene.
8:50 p.m.
Later that evening as the defendants drive their stolen vehicle near the Wynview Apartments near Central Drive, where they spot someone they believe to be a rival gang member.
The two park, exit the car and open fire on the suspected rival, who returns gunfire. A bystander, who is standing by her front door, is shot in the leg, but survives.
9:30 p.m.
In their final violent act for the day, Broxton, Pena and other members open fire on two people sitting on the patio of a unit in the Landmark Apartments complex off Bent Tree Loop. Rocqwell Nelson is fatally shot. A female companion sitting next to him is struck 11 times, but she survives.

Broxton was sentenced to three consecutive life terms without the possibility of parole, plus 60 years. Pena was sentenced to two consecutive life terms without the possibility of parole, plus 40 years.
According to U.S. Attorney John Horn, the gang was responsible for at least 10 murders, 12 attempted murders and many other crimes including what police called the "Bloody Summer" crimes last year.
Five people died and four were shot all within three months. At the time, the nine men arrested were linked to the "Hate Committee."
Diamond Kitties
:
In March 2017, alleged gang member was arrested for human trafficking women, who were referred to as, Diamond Kitties in Sandy Springs.
His gang called him "King Lop;" the women in his house called him "boss" and he called them his "Diamond Kitties."
But everything erupted inside the mansion where he lived, when one of his Diamond Kitties, a 20-year-old mother who feared for her life, called 911 alleging that King Lop, aka 33-year-old Kenndric Roberts, was holding her and seven other women captive, forcing them to work as strippers and threatening their lives if they left.
"It's house of full of girls and... if I try to leave, he'll try to kill me," the young woman told the 911 dispatcher at 7:31 a.m.
The woman, who we are not naming because she is considered a victim in the case that's under investigation by the FBI, was living in Orlando, Fla., when she started searching for her Prince Charming on the dating site,—a site that catered to "sugar babies" searching for "sugar daddies."
According to court documents, in mid-January, she met with Roberts, whom she would later refer to as her "boss," at his lavish home at 100 Strauss Lane in Sandy Springs, Ga. She said she stayed with him in the sprawling mansion for three days to "feel things out."
The young mother, who just turned 20 in December, traveled back to Orlando, grabbed her stuff and her son, and returned to Roberts' million-dollar mansion, where seven other women and two children, who were 2- and 3-years-old, were also living.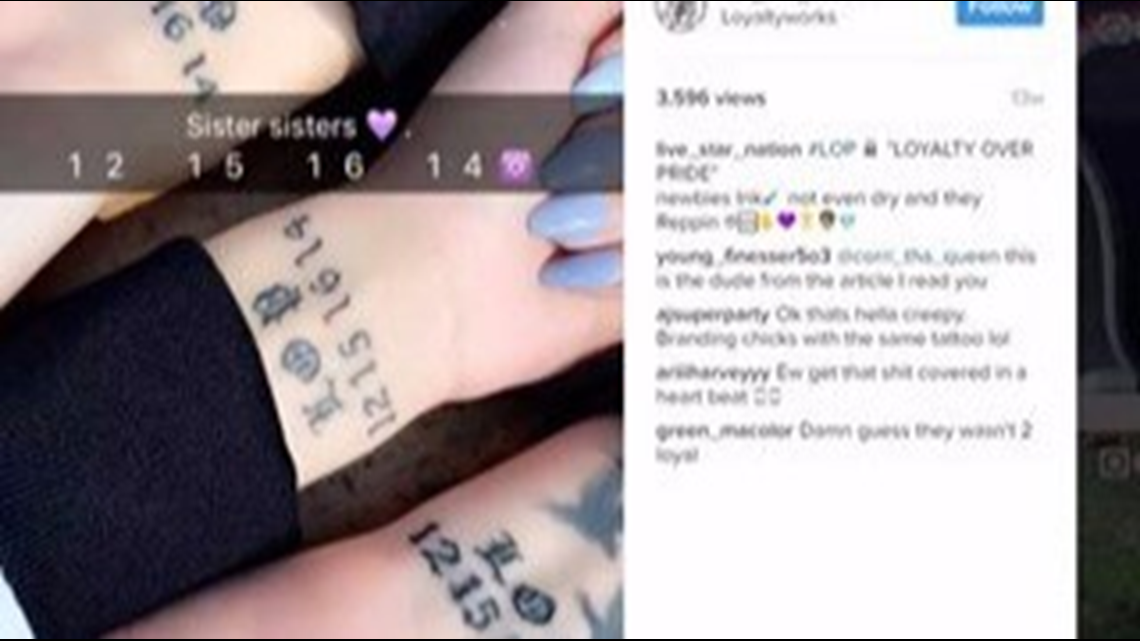 At that time, she said, she and the other women living there, signed a contract with Roberts, and were promised a $200,000 signing bonus, as well as another $150,000 once they completed the contract. However, there was no end date stated on the contract.
Once she signed on the dotted line, she said, she was sent to the Dominican Republic and received a breast augmentation, with a price tag of $10,000.
The other women living with Roberts, she said, were sent to work at the Pink Pony, Mardi Gras, Oasis, nearby strip clubs, as dancers. They too were recruited through the dating website, as well as through his company, Live Star Nation's Instagram page and other strip clubs.
While showered with gifts like purses, shoes and lingerie, she said he would take all the money that they made while dancing, immediately following their shift. He allegedly told the girls that even though he was pillaging their wages and tips, he would double their bonus at the end of the contract. However, they were prohibited to keep any of their money earned.
She and the other women, she recounted, were not allowed to speak to any black men at the clubs, and that Roberts had people staked out, watching them at the clubs while they worked.
She said that she was also prohibited from talking to any of her friends from before her time at the mansion.
And threats were made often, she said.
With an AK47 on him always, Roberts, she said, told her that he was going to pay someone to slice open her chest, remove her implants and then chop her up. Among the many threats to her, she said, he also threatened to hurt the other women's families.
He kept cameras rolling in the house to keep a close eye on everything that happened.
All the women in the house were having sex with Roberts, she said. And while she didn't feel forced to have sex, she didn't believe that saying, "no" to him was an option.
It all came to an end with this Diamond Kitty called the police, scared and frantic for help.
"I'm in a very bad situation and I need to get out," she told the 911 dispatcher.
Sandy Springs Police Department charged Roberts with six counts of false imprisonment, six counts of trafficking person for labor or servitude and two counts of possession of a firearm in the commission of a felony.
When police got to the million-dollar suburban home on Strauss Lane, they found eight women inside, all alleging that Roberts was holding them against their will.
With the help of the FBI, Sandy Springs Police arrested and charged him with false imprisonment and trafficking of persons for labor.
The FBI later brought more charges against Roberts, including two counts of possession of a firearm in the commission of a felony.
According to the warrant, officers describe how Roberts flaunted his alleged affiliation with the gang, including tattoos shown off on his Instagram page. It details pictures of him with AK-47s, and a tattoo of the letter G and the star of David, known symbols for the gang.
PHOTOS: Human trafficking suspect arrested for holding women hostage
Caught: Gangster Disciple crime sprees
:
In April 2017, police arrested a gang member for molesting a child as part of his initiation into the Gangster Disciples in DeKalb County.
According to six warrants, Antonio Lamar Banks, 25, is accused of kidnapping, aggravated child molestation and criminal gang activity for incidents inside a Lithonia home back in the spring and summer in 2016.
According to the documents, Banks burned a male juvenile repeatedly with a lit cigarette and forced him into a sexual act as part of a gang initiation into the Gangster Disciples.
In September 2015, the gang infiltrated local law enforcement and the parole board.
That's when DeKalb County Police officer Vancito Gumbs allegedly began his involvement with the street gang.
He was one of 32 alleged gang members indicted on federal charges including murder, attempted murder, robbery, extortion, arson as well as drug trafficking and financial fraud.
They were further indicted on federal racketeering charges in Georgia as part of a three-year investigation. Another indictment unsealed in Memphis, Tenn., charged another 16 alleged Gangster Disciple members, according to authorities.
Gumbs, the once-law-enforcer admitted to killing people in August 2015, while serving as a hitman for a gang, according to the 2016 indictment.
In fact, in September 2016, one of the Gangster Disciples alleged leaders, with ties to Georgia, was arrested in New Orleans.
According to the FBI, Shauntay Lamarr Craig was taken into custody at a home in Marrero, La.
Craig was allegedly a board member in the Gangster Disciples and was indicted along with 49 other alleged gang members on April 28, 2016 by a federal grand jury in Atlanta on Racketeer Influenced and Corruption Act (RICO) charges.
"The FBI and its many law enforcement partners have undertaken the arduous task of dismantling this dangerous and violent national street gang known as the Gangster Disciples," George Couch, acting special agent in charge of the FBI's Atlanta Division, said after the arrest.
"With an extensive series of federal indictments and ensuing arrests, we feel that we have made significant progress toward this goal. Taking down the leadership of such an organization is, however, imperative and the arrest of Craig brings us even closer to our objectives."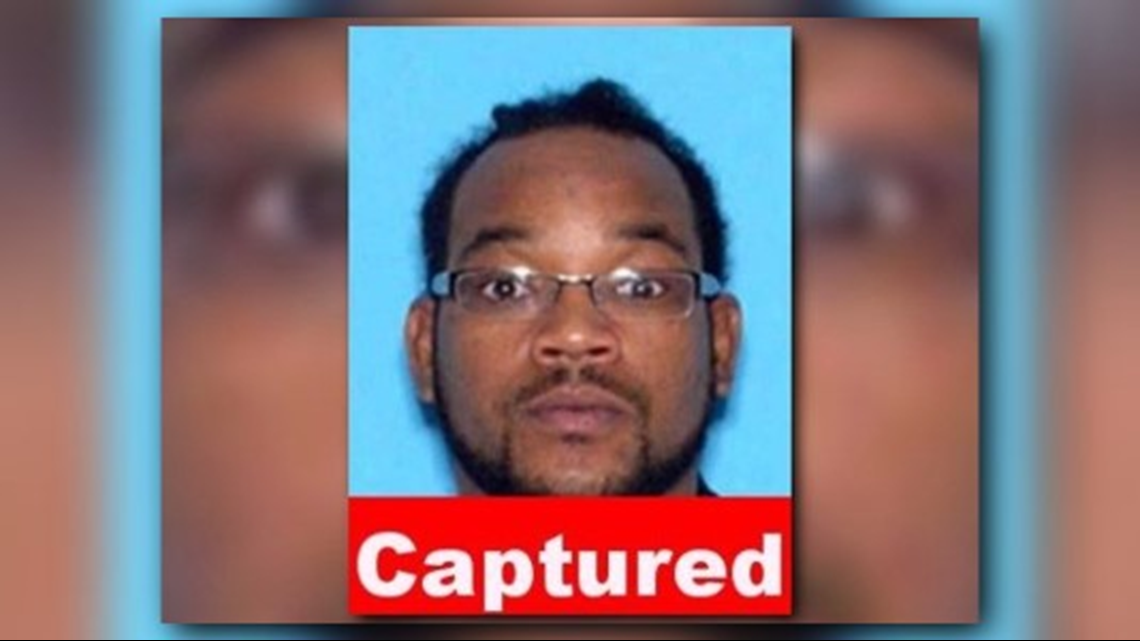 In May 2016, a gang suspect told police that charity work was legitimate.
Kevin Clayton of DeKalb County was another of the nearly 50 people arrested and accused of being a leader of the Gangster Disciples gang.
The indictment stated that Clayton held the rank of "Chief Enforcer." His job was to punish those who broke gang rules, with violent means, if necessary. Clayton, who is also a rapper under the name OG KK was apprehended.
James said the gang had a division known as "Growth and Development" that hosted charity events. YouTube features several videos of the group doing community cleanup projects and feeding the homeless.
But authorities said the alleged good deeds were not as they seemed. In fact, the deeds were done to impress potential young recruits and their parents.
"Members of the Gangster Disciples were involved in community-based activities such as feeding the homeless, stop the violence rallies and community fundraisers were simultaneously involved in narcotics trafficking and fraud," FBI Special Agent in Charge Britt Johnson said.
"If you're not aware of what's going on and you see an organization that's feeding the homeless, that's mentoring young people, they have a non-profit charter—what's bad about it," James said. "What's bad about it is it's all a farce."
The indictment also stated that fellow gang members shot one recruit who refused to help with a community clean-up project and were involved in numerous murders, shootings, drug deals and robberies.
In May 2016, federal authorities announced 50 indictments for alleged gang members in Atlanta after details emerged about a local rapper who said he was threatened in a video by the gang's members.
A video posted to YouTube showed alleged gang members speaking directly to rapper Rick Ross.
The federal indictment cited four gang members who allegedly threatened Ross with physical harm unless he paid the gang for the use of the gang's name and symbols.
In the video, he was told he cannot play anymore shows in the other states—nearly half the country—where the gang has ties, including Georgia, unless he "turns those checks in."
Ross canceled his tour shortly after the threat surfaced, but on Twitter cited it was canceled due to poor promotion.
The gang, Horn said, was responsible for at least 10 murders, 12 attempted murders and numerous other crimes in the metro Atlanta area in the last few years. Defendants were also accused of trafficking heroin, cocaine and methamphetamine as well credit card fraud.
In the 2016 indictment, it alleged that each member of the gang agreed that each would commit at least two acts of racketeering as they conducted gang business.
At times, gang members ordered juveniles to commit crimes, including murder, robbery and drug trafficking, the indictment said—including specific overt acts allegedly committed by the gang, including a July 2011 shooting and murder in a drug deal that went bad. In another instance, a 17-year-old was shot for wearing the wrong T-shirt.
The indictment also detailed a shooting at a bar in Macon, Ga. that left three people dead.
Taking down the Disciples one member at a time
:
With the second Gangster Disciples murder prosecution under his belt, Evans isn't giving up and is ready to fight and continue prosecuting its members.
"We committed a lot of resources to this case... Cobb police, the FBI, safe streets task force. We have a healthy awareness of the situation we are facing in dealing with this gang."
And, he said, legislature also bestowed another tool upon law enforcement, the Georgia Street Gang and Terrorism Prevention Act, giving them what they need defeat these street gangs.
"There are absolutely going to be consequences for gang members that perpetrate this violence, and here at the Cobb DA we are going to use every tool we have available to us to fight them, including strict sentencing guidelines to make sure we can take some of these violent offenders off the streets," Evans said.
While this case isn't the first, nor will it be the last, he has his eye on the issue.
"We're paying attention to the gang problem; specifically, we're paying attention to the Gangster Disciples. We are not going to hold back when it comes to going after them. We are prepared to stand shoulder-to-shoulder to fight this fight, and we are seeing the community become more active as well."