A shooting in a busy shopping center parking lot and a police chase from there onto Interstate 285 ultimately sent a suspect to the hospital, according to a preliminary report from the Georgia Bureau of Investigation.
It all started at about 11 a.m. Friday when an unmarked East Point police vehicle noticed a stolen black Nissan in the parking lot of a RaceTrac station on Camp Creek Parkway.
Along with several marked East Point Police cars, the unmarked police car followed the Nissan to the Publix parking lot on Carmia Drive in the nearby Camp Creek Marketplace.
Uniformed officers started to walk up to the Nissan when it reversed and rammed the unmarked car. The uniformed officers fired their weapons at the Nissan.
At least one of the rounds struck a Walgreens store in a separate parking and someone there was hit by falling glass.
PHOTOS | Officer-involved shooting in East Point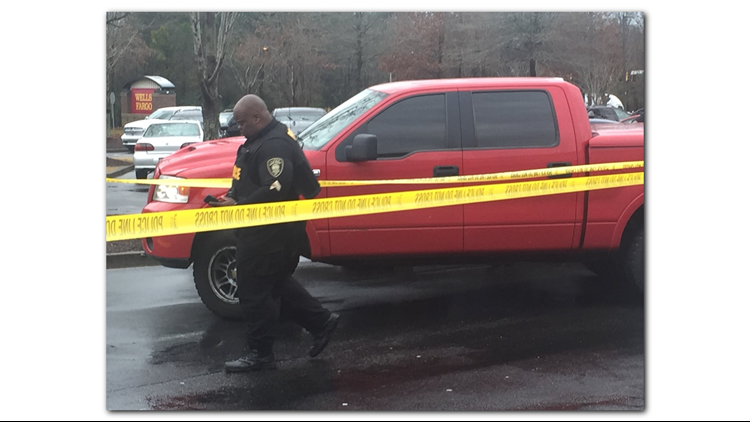 The Nissan drove off, headed toward Interstate 285 southbound. Officers from the City of South Fulton joined the pursuit at that point.
Once the Nissan got onto the interstate, the driver, later identified as Devin Nolley, stopped, got out of the Nissan and was eventually captured in the woodline.
While on the Interstate, officers fired at Nolley, hitting him several times.
Once he was captured, Nolly was transported to Grady Memorial Hospital for treatment. No other injuries were reported.
The GBI is continuing its investigation and will turn over the results of the investigation to the Fulton County District Attorney upon completion.