DEKALB COUNTY, Ga. — DeKalb County Police have released video showing the violent carjacking of an elderly woman whose dog is now missing as a result.
The attack happened at a Chevron gas station in the 2400 block of Gresham Road around 5:30 p.m. on Thursday. DeKalb Police said the victim, Rosa Smith, 74, was pulled from her car - a burgundy 2017 Nissan Rogue with a tag reading CHU1937.
Investigators said her dog, a Yorkie mix named Daphne, was still in the car and that Smith suffered severe facial injuries. She underwent surgery at an Atlanta hospital Friday.
Provided
DeKalb County Police Detective John Kearney said the men spotted Rosa by herself. Video shows a man begins moving in - watching her every movement. Then he strikes.
"The violence against her was completely unnecessary," Kearney said. "This is a healthy-looking individual male, who easily could have taken this car without resorting to such violence against a 74-year-old victim."
In less than 90 seconds he beats her brutally in the face with his hands and fists and pulls her out of the SUV and drives away. Her dog Daphne still inside, the suspect picks up his two accomplices and they all drive away.
In addition to releasing video of the violent attack, police have released photos of the vehicle, three suspects and the dog.
Anyone who has information regarding the crime or the items the suspect took is asked to call DeKalb Police at 404-286-7992.
PHOTOS: DeKalb County carjacking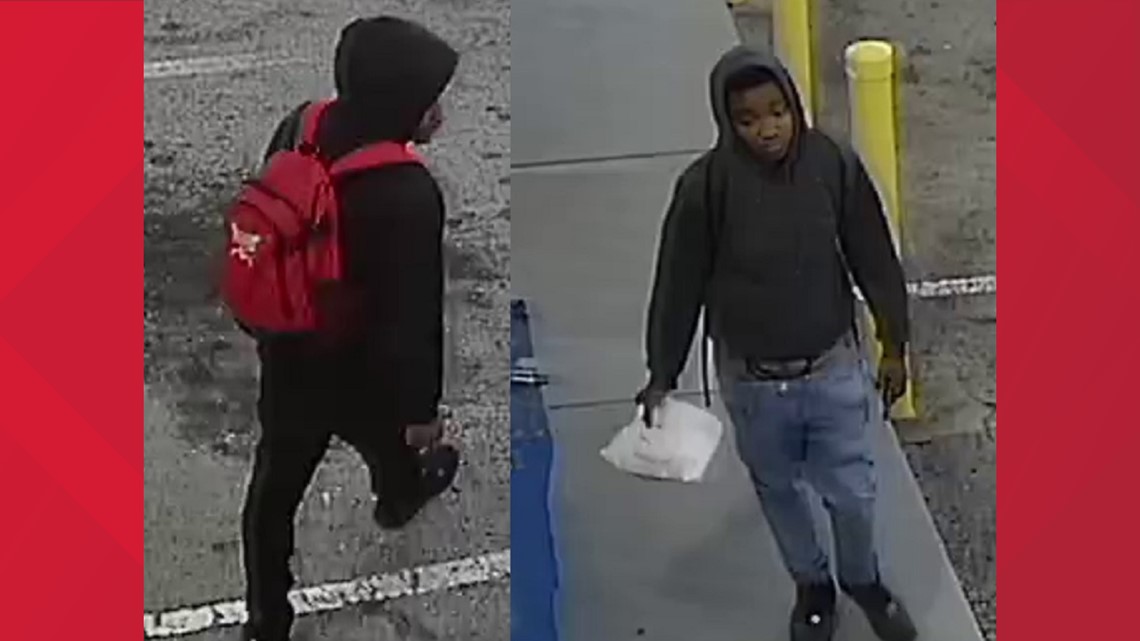 MORE HEADLINES
Sophie Speaks: How a Georgia mother allowed her boyfriend to impregnate her 10-year-old
Man tortured by gang members, skull 'depressed' in one the most brutal murders in Atlanta
'Evil personified' | 'Best friend' charged in missing college student's murder