GWINNETT COUNTY, Ga. — Gwinnett Police detectives are searching for answers to what led up to an early morning shooting Saturday that left two men dead.
It happened around 2:30 a.m. in the parking lot of the Prime Bar and Grill at 1960 Day Drive in Duluth.
Police said the incident started with a dispute inside the bar and spilled out onto the sidewalk and parking lot where the gunshots rang out.
The wounded men were taken to a nearby hospital and later pronounced dead.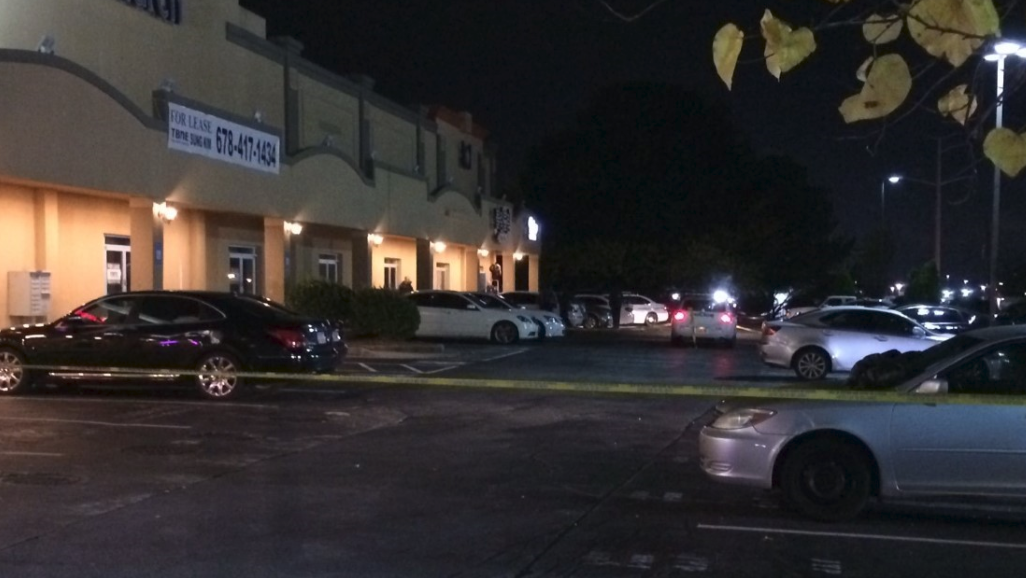 Investigators later identified one of the victims as the 47-year-old co-owner of the bar, James Kim. They said he was caught in the crossfire.
Friends of Kim said they woke up to calls and text messages about the shooting and said that his bar was the last place they thought that this could happen.
"So, I drove all the way here just to see if any of his family was here," one of those friends, Marvin Santiago, said.
He got to the bar as soon as he could. He couldn't believe Kim was dead.
"I was hoping it's not true," he said.
Santiago said his friend moved to Georgia from California about 15 years ago.
It's a very big loss, not just for me, but for everyone who knows him," he said. "Everybody knows him in Gwinnett - especially Gwinnett - you know, all the - especially the young Korean peoples, you know, everybody knows him."
The second victim was identified as 26-year old Malik Jett. Police haven't said what his role in the incident was. Officers said they are familiar with the bar, though.
"We have been here before," a Gwinnett police spokesperson said at the scene, Saturday. "There's an extended history of fights and similar incidents that you would expect at a bar at this location."
But Santiago said this isn't what he's used to.
"Sometimes, you know, people will just argue and, you know, and that's it, it's over with," he said. "Just, you know, hearing about shooting happening here in the parking lot - this the first."
Anyone with information about this incident is asked to call Gwinnett detectives at 770-513-5300. Tipsters may remain anonymous by calling Crimestoppers at 404-577-TIPS (8477) or by visiting www.crimestoppersatlanta.org. Those who provide information leading to an arrest and indictment may be eligible for a reward of up to $2,000.