DeKalb County Police have identified the officer shot and killed in the parking lot of a Piggy Wiggly grocery store in the Candler-McAfee neighborhood on Thursday.
Officer Edgar Isidro Flores had been with the department for less than two years, according to the DeKalb County Police Department.
Flores was going to turn 25 years old in a few days, said DeKalb County Police Chief James Conroy.
"He had a future ahead of him, he did die a hero," Conroy said. "He died doing what he was trained to do."
DeKalb County Police Department
Conroy was visibly emotional during Friday's commencement ceremony for the newest round of DeKalb County Police graduates. The 114th recruitment class honored Flores during the commencement address and his photo was placed prominently on the stage.
"I want each of you to honor Officer Flores through your service and throughout your career," Conroy told the new officers.
During the swearing-in ceremony, DeKalb CEO Michael Thurmond told the officers that, through them, Flores' death wouldn't be in vain.
"We honor Officer Flores by serving in his stead and in his place," Thurmond said. "We honor him by not growing weary, not being discouraged, and never growing tired of doing good."
Conroy said Flores went through the ceremony and took his oath in the same office, nearly one year ago.
"He graduated from this very room last November," Conroy said. "In a way, we are fortunate to have had this graduation today. Somebody is going to step up and take his place."
Thurmond said Flores will leave a lasting impact on the 15 young officers ready to start their careers in DeKalb County.
"I shook his hand at graduation ... he was just a phenomenal individual and we lost a person of great promise," Thurmond said. "It's heartbreaking."
Memorial for fallen DeKalb County police officer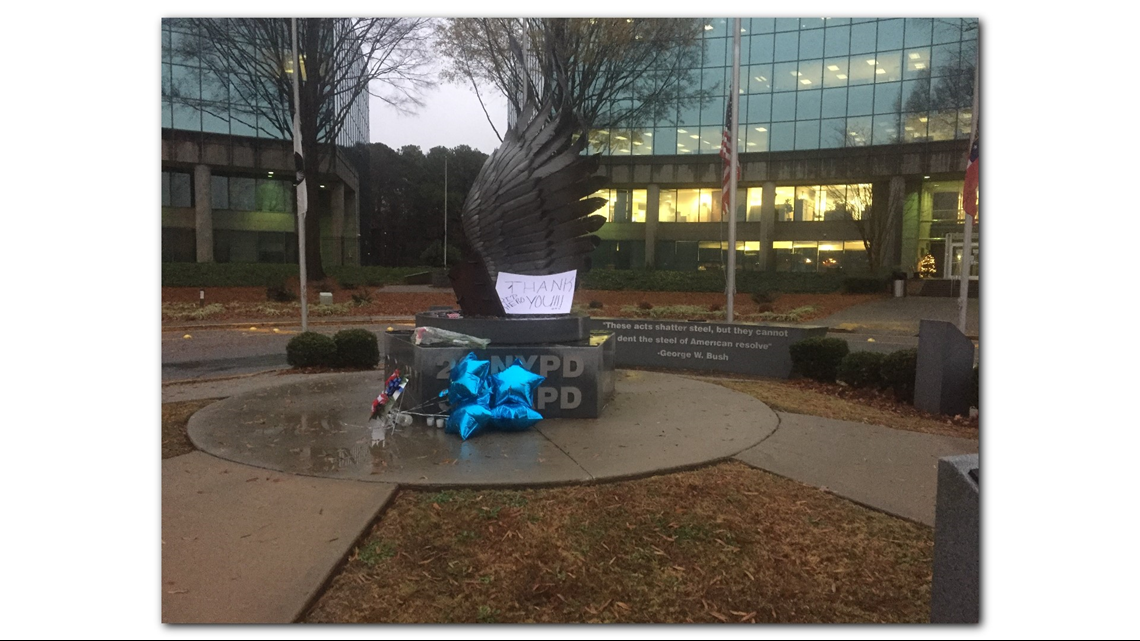 Flores was hired on May 8, 2017 and graduated from the police academy on Nov. 4, 2017.
He leaves behind a fiancee. The couple lived together in DeKalb County, Conroy said. Flores' mother, father and brother live in the metro Atlanta area, Conroy said.
"The family is taking it very rough. Our officers are taking it very rough," Conroy said. "We want to respect their privacy at this time but we did meet with them last night."
Police said Flores conducted a traffic stop on Candler Road and the suspect, 33-year-old Brandon Taylor, led Flores on a chase through the parking lot of a Piggy Wiggly grocery store.
RELATED: What we know about the shooting that killed a DeKalb police officer and critically injured a K9
DeKalb Police said Taylor fired at Flores multiple times and fled the scene.
Photos: Officer-involved shooting brings massive police presence at Candler Road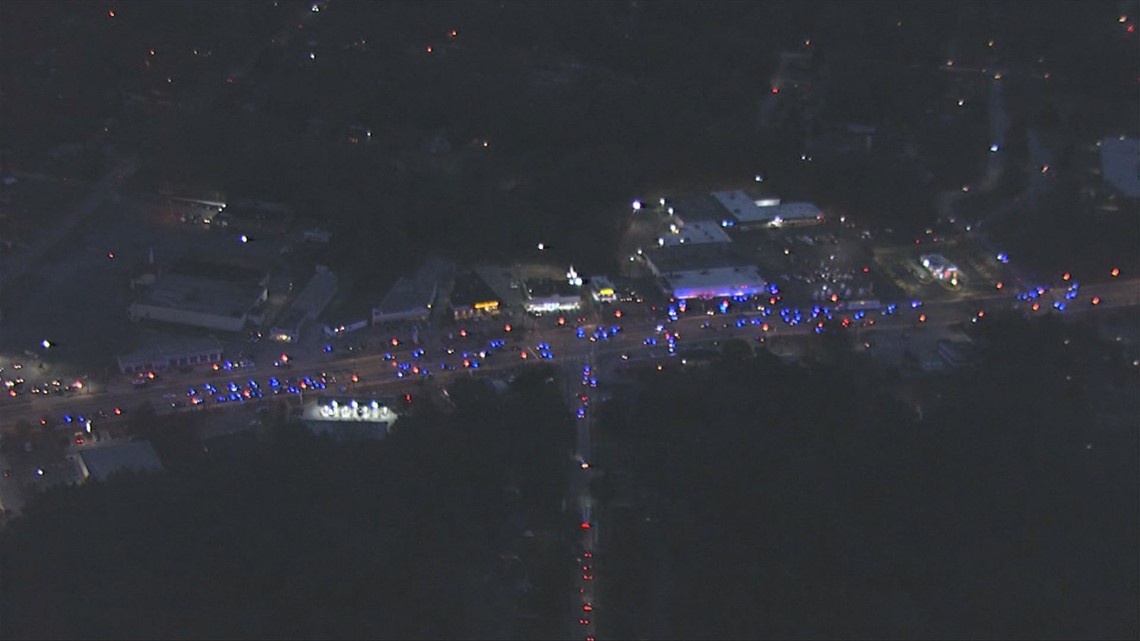 Police, K9 and SWAT members found Taylor hiding behind a pile of tires on Candler Road. Taylor opened fire and hit the K9, Indi.
Three officers returned fire. Taylor was pronounced dead at Grady Memorial Hospital later that night.
K9 Indi is in critical but stable condition and will likely lose an eye, Conroy said. Indi is 7 years old and has 5 years of service.
GBI
The GBI is conducting an independent investigation into the shooting and once it's over, it will be turned over to the DeKalb County District Attorney's Office for review.