HENRY COUNTY, Ga. — Henry County Police are searching for the man who shot and critically injured an officer Thursday, November 4.
Officer Paramhans Desai, 38, responded to a home in the area of Keys Ferry Road and Floresta Drive in McDonough for a domestic incident around 6 p.m. Police said Officer Desai was shot shortly after arriving at the location.
Henry County Police identified the suspect as 22-year-old Jordan Jackson. Jackson stands 5'8" and weighs around 165lbs. Officers have a warrant for his arrest on aggravated assault charges.
Police said Jackson originally left the scene in a 2016 white Honda Civic with Georgia license plate RXF0384. Authorities believed he may have been traveling in a white 2021 Dodge Ram with a Georgia license plate CRX4743. That vehicle was located around 6 a.m. Friday.
Henry County Police said Officer Desai was taken to Grady Medical Center in critical condition. As of Saturday morning, he was still listed as critical but in stable condition, according to the police department.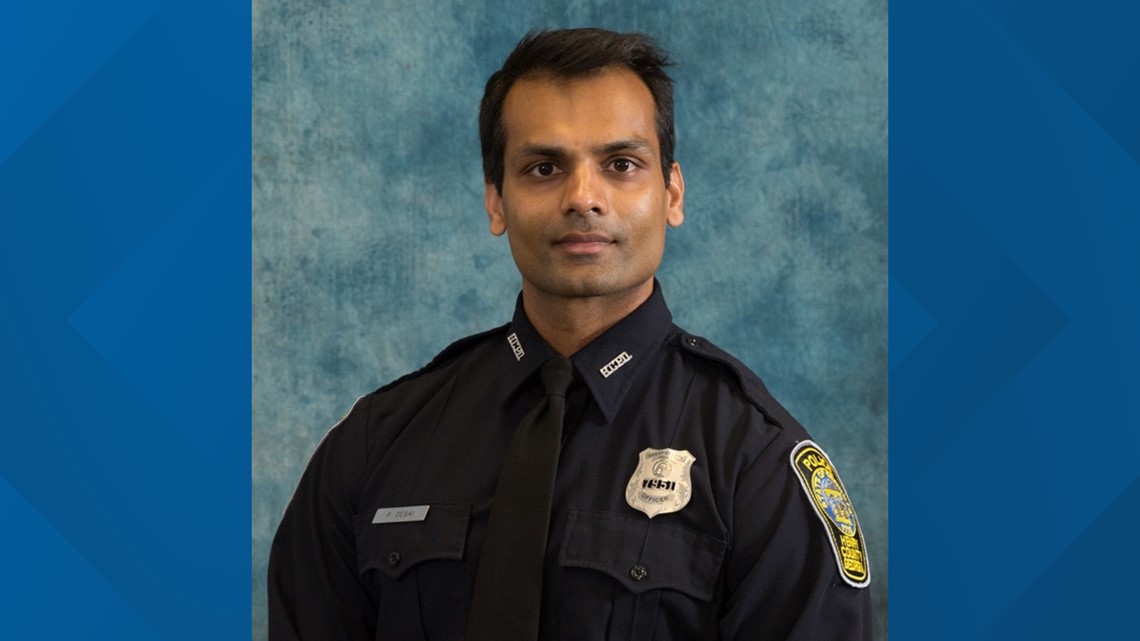 Desai is a 17-year-veteran in law enforcement. He served much of his law enforcement career with the Georgia Department of Corrections before joining the Dekalb County Police Department in October of 2019 and the Henry County Police Department in 2020. He is a husband and the father of two small children.
The Georgia Bureau of Investigation issued a Blue Alert – a serious public safety threat alert -- for Jackson Thursday night at 8:21 p.m. A $30,000 reward for information leading up to Jackson's arrest is being offered.
Anyone with information about his whereabouts is asked to call Detective Hansrote at 470-454-7623 or the Henry County Non-Emergency Dispatch at 770-957-9121.
This is a developing story, we'll continue to update you as we learn more.