In a news conference on Thursday, Atlanta Police Major Michael O'Connor laid out the timeline of the murder and series of events that led to the arrest:
Bridget Shiel leaves her house for what she plans as a quick trip to the store before heading out with friends later that night.
Bridget Shiel found dead at Atlanta park
Later that night, Shiel is seen at a gas station in DeKalb County near Rockbridge Road and Memorial Drive.
According to Atlanta police, surveillance video captured Shiel's car in the parking lot. A women is seen on video going into the store and buying a Sprite.
A witness later tells police she that she saw Shiel in the car at the gas station. Shiel was in her own car with two men, but she was not behind the wheel. Shiel looked "extremely nervous," the witness tells police.
After that, the vehicle drives around the area. It's next seen just after midnight headed to Oakland Park in southwest Atlanta.
Shortly after the car is seen, a caller to 911 reports hearing gunshots in the park.
A unit responds but doesn't find anything.
The next morning, Bridget Shiel is found naked in the park. She's dead with gunshot wounds from "radically invasive bullets", police said. The bullets are designed by the manufacturer to expand inside the target, police said.
Shiel's car is found the next day in the 4900 block of Redan Road.
Car found belonging to 19-year-old shot with 'invasive' bullets
"Some distance away from the vehicle, near a fence," police find a dress. They also locate and collect a Sprite bottle.
Authorities said DNA evidence was recovered from Shiel.
Sylvia Watson is returning home to the apartment she shares with her fiancee, 54-year-old Samuel White, on Tree Mountain Parkway in Stone Mountain, when they are approached by Spencer and another man, Vernon "Veto Corleone" Beamon.
The men, both members of the Rollin 20s street gang, order Watson to drive to multiple ATMS and withdraw money.
Once returning to Watson's apartment, Spencer and Beamon force the couple to the floor face-down, bound their hands and feet with ropes and cord and shoot them each once in the back of the head, authorities said.
On Nov. 2, 2016, Christopher "Crisco" Spencer is arrested and charged in the execution-style murder of the Stone Mountain couple.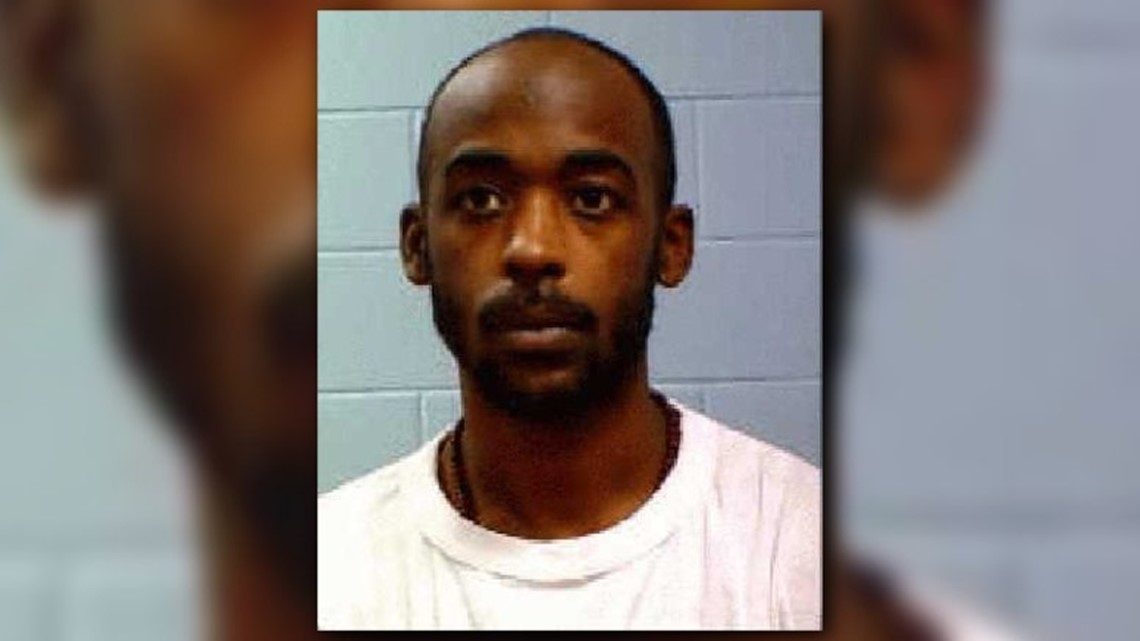 That DNA is then matched to DNA found on Bridge Shiel. It's also matched to the Sprite bottle recovered near Shiel's vehicle.
Authorities secure an arrest warrant for Spencer in Shiel's death on May 30.
O'Connor said authorities are still searching to identify another person in the vehicle at the gas station.
O'Connor said that no witnesses or evidence linked Spencer to Shiel's death until Spencer was booked into the state prison.
"We had very, very few leads and very little information – we had no witnesses per se that could identify a suspect, we didn't have the suspects on videotape," O'Connor said. "At the convenience store they were smart enough to have somebody who was just hanging out at the store go in and buy the items that they wanted. They didn't even get out of the vehicle that they were in, so that wasn't captured on camera. We didn't have a lot to work with initially. And then, when we were able to get an identification, by that time the rush, on our case, was already over in the sense that he was already serving life without parole ini the state prison system."
It's not known why Shiel was killed.
Spencer has not confessed to the murder and denied ever seeing Shiel.
While Spencer is believed to be part of the Rollin 20s gang, the murder of Shiel is not believed to be gang-related, O'Connor said.
Bridget's grandmother, Beverly Toole, said she was overwhelmed with feelings at the news of the arrest.
"It hasn't helped. Maybe if we find out how he got her. If could be a chance encounter, we just don't know. I don't know if it will help at all."
Other stories you may be interested in: