HENRY COUNTY, Ga. — The Henry County coroner has identified another set of human remains found July 19 as Conteshia McCoy from Locust Grove.
Last week, The Henry County Medical Examiner said one of the two human remains they found on July 19 are that of 23-year-old Mirsha Victor, who was reported missing earlier this month.
What we know about human remains found in Henry County
They were discovered in the area of Hudson Bridge Road and Oakwood Manor on July 19. Henry County Police and the Georgia Bureau of Investigation carefully recovered the remains and gathered evidence in the woods next to the Spivey Junction shopping plaza.
Henry County officials were working with the GBI using DNA and dental records to positively identify the bodies.
On the afternoon of July 22, the Henry County authorities confirmed Mirsha Victor's human remains were one of the sets found.
On July 28, Henry County Coroner Donald Cleveland identified another one of the victims as a Locust Grove woman named Conteshia McCoy. She was reported missing in February. Officials have not shared any further information about her case at this time. No one has been charged in her death.
Captain Randy Lee of Henry County Police previously told 11Alive they may find more bodies.
"We have some leads of additional, potential victims that we're following up on at this time," Lee said.
What we know about Mirsha Victor's disappearance
A missing person incident report from the DeKalb County Police department reveals Victor's roommate reported her disappearance on July 8.
DeKalb Police responded to the Creekside Apartments to meet with Victor's roommate and mother just after midnight. Her roommate told law enforcement Victor left their apartment around midnight the previous evening and hadn't been seen since.
She told police Victor did not specify where she was headed, but she did say she "was going to meet a guy."
According to the report, Victor's roommate told police she couldn't reach her cellphone and decided to check and see if the missing 23-year-old was at Kabobs on North Lake Drive in Lake City, where Victor works, but a manager told Victor's roommate she never showed up.
An account from the Henry County Police Department states officers were dispatched to a Walmart located at 1400 Hudson Bridge Terrace to meet with a DeKalb County detective about a missing person case the day after Victor's reported disappearance.
Police said an officer advised the detective that he needed help getting connected with the homeowner of Victor's last known location.
According to a police report, they were able to ping the 23-year-old's phone at two locations — Kabobs and a location on Hudson Bridge Terrace.
Lake City Police officers found her phone inside a trash can at her workplace while investigating, detectives said.
PHOTOS: 23-year-old Mirsha Victor
What we know about the suspects in Victor's case
Three people have been booked into the Henry County jail in connection with Victor's case. Dennis Lane, Cleounsee Fisher, and Ronisha Preckwinkle are all facing a murder charge.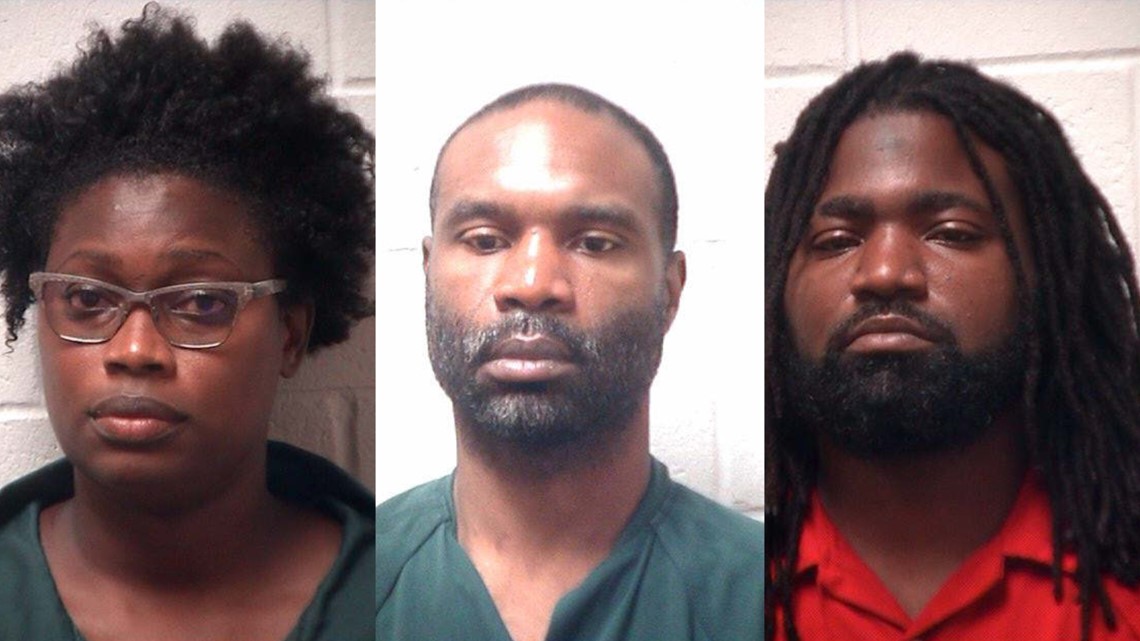 After police found Victor's phone on July 9, Lane called it, asking to speak with Victor's mother in person at his house. When the victim's mother met with Lane on Hudson Bridge Terrace, police say they overheard him tell her "he was not a bad guy" and that "everyone was blaming him" for her disappearance.
Police say they tried to talk to Lane about Victor's disappearance, explaining to him that his statements "didn't add up."
They escorted him to the back of a patrol car and continued the investigation, later discovering a white mattress laying on top of the dumpster across from Lane's residence that appeared to have blood stains.
Authorities say they noticed blood on the floor, in the bathroom, and a missing mattress while executing a search warrant.
Lane is listed on the GBI's Sex Offender Registry because of a conviction in Illinois for predatory criminal sexual assault.
New details in arrest warrants for the suspects obtained by 11Alive reveal Lane took video of himself on a cellphone at the scene. It's part of the evidence police say they have supporting their case against him.
The warrants now indicate that Victor was killed in Lane's apartment off Hudson Bridge Road, some 20 miles from Victor's apartment within about two hours after she left her apartment.
Victor's family says they have since learned that Lane also worked at that Kabobs, and that Victor and Lane knew each other from work. They believe that after Victor was killed, Lane took her phone to work, and put it in the trashcan.
The warrants state authorities found additional physical evidence of Victor's murder, and other possible murders, inside the residence on Hudson Bridge Terrace. Henry County Police Captain Randy Lee said investigators may find more bodies.
"We have some leads of additional, potential victims that we're following up on at this time," Lee said on July 21.
What we know about Conteshia McCoy's disappearance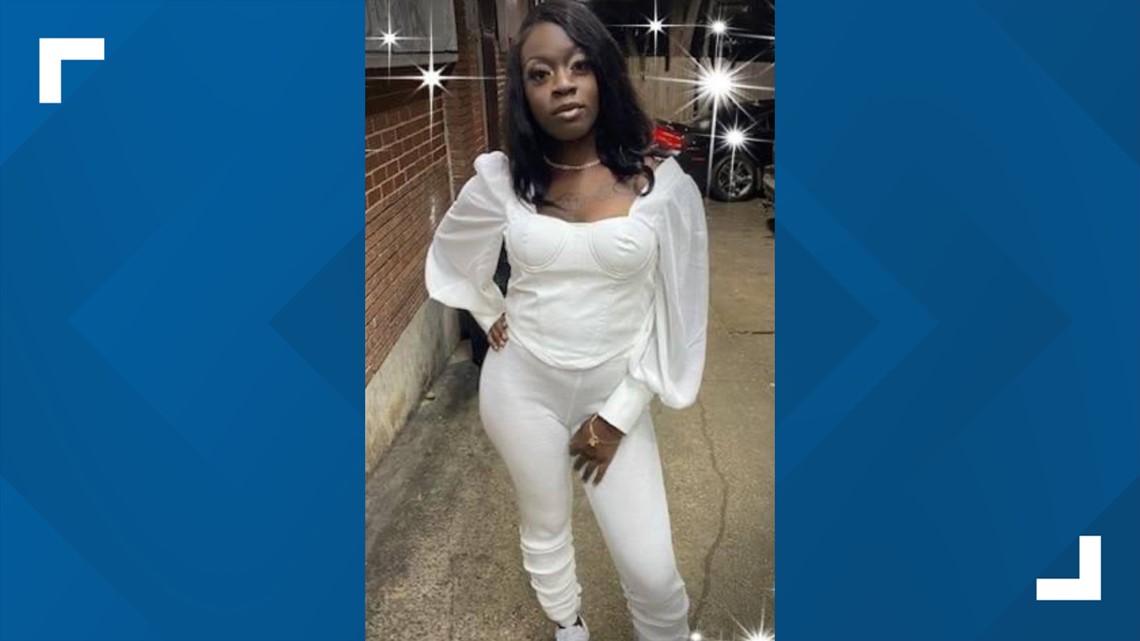 A missing person report from Locust Grove Police shows Dennis Lane, who is accused of murdering 23-year-old Victor in his apartment, was listed as a friend of Conteshia McCoy. He faces no charges in the McCoy case.
The incident report said officers met with McCoy's mother at the police station on Feb. 26. She said her daughter, who had been diagnosed with bipolar disorder and wasn't taking her medication, left in an Uber on Feb. 23 and hadn't been seen in days.
Her mother told police McCoy's phone was off and there was no activity on her bank accounts or CashApp. Her iCloud account was also disabled, the report said.
McCoy's step father told police March 2 she worked at a Walmart and after contacting friends and family, he only knew she left in a gray car and didn't take a bag with her. Managers at the Walmart pulled surveillance video for officials, showing McCoy walk out of the store on Feb. 11 and getting inside a dark sedan. The report said McCoy told one manager an ex-boyfriend was stalking her.
What we don't know
It's unclear at this time how McCoy died. No one is charged in her death at this time.
11Alive is working to gather more information about the investigation.