ATLANTA — A now infamous case involving the lynching of a Jewish man in Marietta after his sentence was commuted in Fulton County will be one of a growing number of cases getting a new look by a specialized team.
Fulton County District Attorney Paul Howard announced that former Governor Roy Barnes had brought the case of Leo Frank to his attention years ago. Now, that same case is being reexamined by the newly formed Conviction Integrity Unit - and Barnes is acting as an advisor.
"After he was convicted, he was sentenced to hang," Howard said. "His sentence was commuted and he was placed in a prison in Milledgeville, but he was removed from the prison in Milledgeville, he was brought to Marietta and he was lynched."
Frank had been accused in 1913 of murdering Mary Phagan, the child of tenant farmers who had moved to Atlanta. Her body was found in the cellar of a pencil company Frank managed. Being the last known person to see her alive - picking up her wages - Frank was accused of her rape and murder.
A jury convicted Frank based mainly on the testimony of a janitor. The conviction was appealed all the way to the U.S. Supreme Court, where the appeal was denied on procedural grounds - though two justices dissented based on allegations of mob law.
Barnes recounted what jurors allegedly faced as they were moved from a nearby location to the courthouse during the trial.
"As they would march up the jurors every day to go to the Fulton County courthouse, the crowd would chant, 'Hang the Jew or we'll hang you'," he said.
Eventually, then-Governor John Slaton commuted Frank's sentence to life imprisonment based on his own investigation - assuming he would be set free once his innocence was officially established.
Many in the state, however, were enraged having followed media reports damning Frank. His throat was slashed in a Milledgeville prison camp months after arriving. He survived only to be hanged by Marietta residents who took him from his cell and took him back to their city. They called themselves the Knights of Mary Phagan - a group later tied to the revival of the Ku Klux Klan.
"There is no doubt in my mind - and we'll prove it at the appropriate time - that Leo Frank was not guilty," Barnes said.
While among the oldest, and perhaps the case that inspired the unit's founding, the case of Leo Frank is far from the only one being reviewed by the new task force - and not the only one now infamous in the state.
While police have long said they suspect Williams in those deaths, he was only charged and convicted in two adults' murders.
One of the first things the district attorney has tasked the group with doing is getting an accurate list of how many children were killed - an often disputed number in the decades since they happened. From there, they'll use modern technology to help determine if Williams was, in fact, behind any - or all - of them.
"We're going to make a broader inspection of the entire period of time," Howard said. "And we're going to look at all of the homicides. We're gonna collect whatever forensic evidence we can and we're gonna see where it leads us."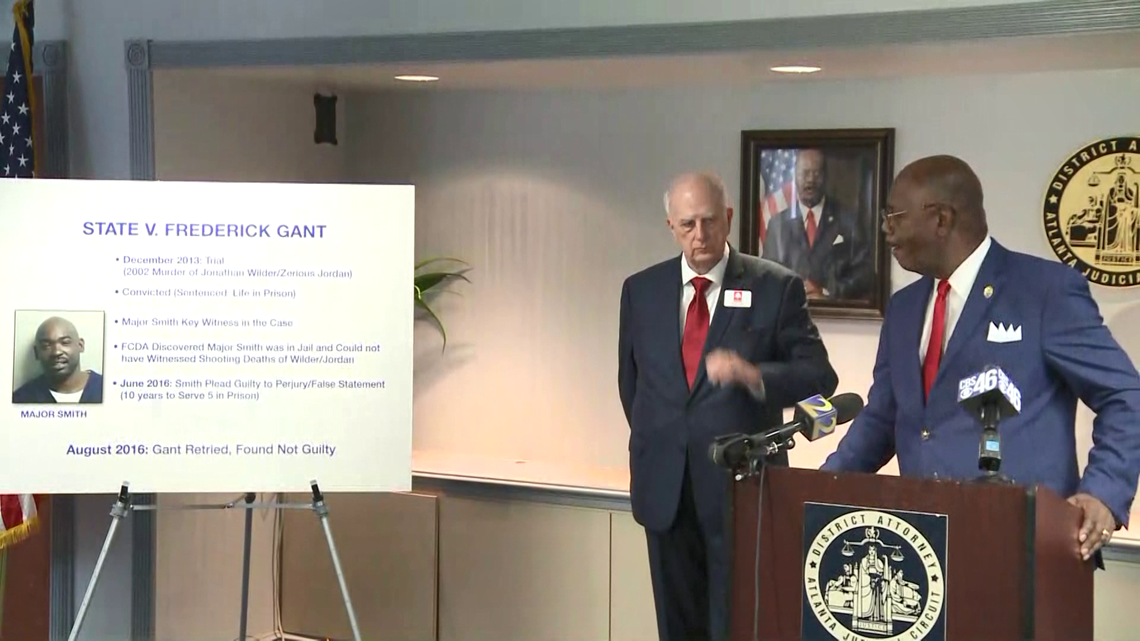 Another major reason for founding the task force was a much more recent case - the sentencing of Frederick Gant in 2013 for a 2002 murder. Through a re-examination, authorities found that one of the main witnesses in the murder trial, Major Smith, couldn't have seen what happened because he was in jail in another county under a different name at that time.
In 2016, Gant was re-tried in the case and found not guilty without the fake eye-witness testimony. Smith was sentenced to 10 years with five to serve in prison for false statements and perjury.
"I think this case illustrates why it is important for our office to put together this unit," Howard said. "... What we plan to do is to investigate claims of actual innocence.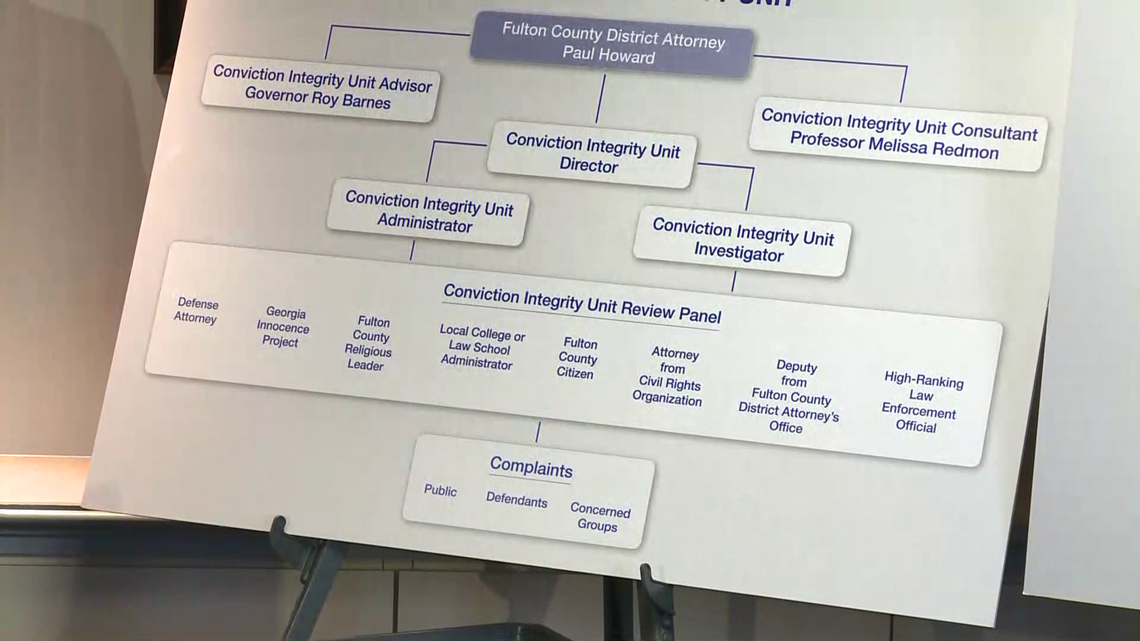 However, he added that they will not be "rehashing" appeals that have already been handled by the court but rather cases that fall under four categories: alleged misconduct by a prosecutor or law enforcement officer, forensic testing of relevant evidence, sentence modifications due to nature of the offense, or cases that should be reviewed in the "best interest of justice."
MORE ON ATLANTA CHILD MURDERS