ATLANTA — A 1-month-old baby girl was shot inside an apartment complex in northwest Atlanta Thursday evening, police said.
Police said the shooting happened at 3010 Middleton Rd. NW., the location of The Commons apartments just before 5:30 p.m.
11Alive SkyTracker flew over the apartment complex and saw several APD patrol cars responding to the scene.
The baby's mother said they were inside the apartment with her son and a friend of hers who was holding the the infant.
"We were just having a normal day and a round of bullets came through my apartment," the woman who didn't want to be identified explained.
Neighbors who also didn't want to be notified described the moment gunshots erupted.
"Them bullets came right behind one another, boom, boom, boom, boom," one neighbor said.
Another neighbor added, "I waited for a minute to walk outside, then when I walked outside first thing I hear is the girl screaming, she's like, 'my baby's shot, my baby's shot.'"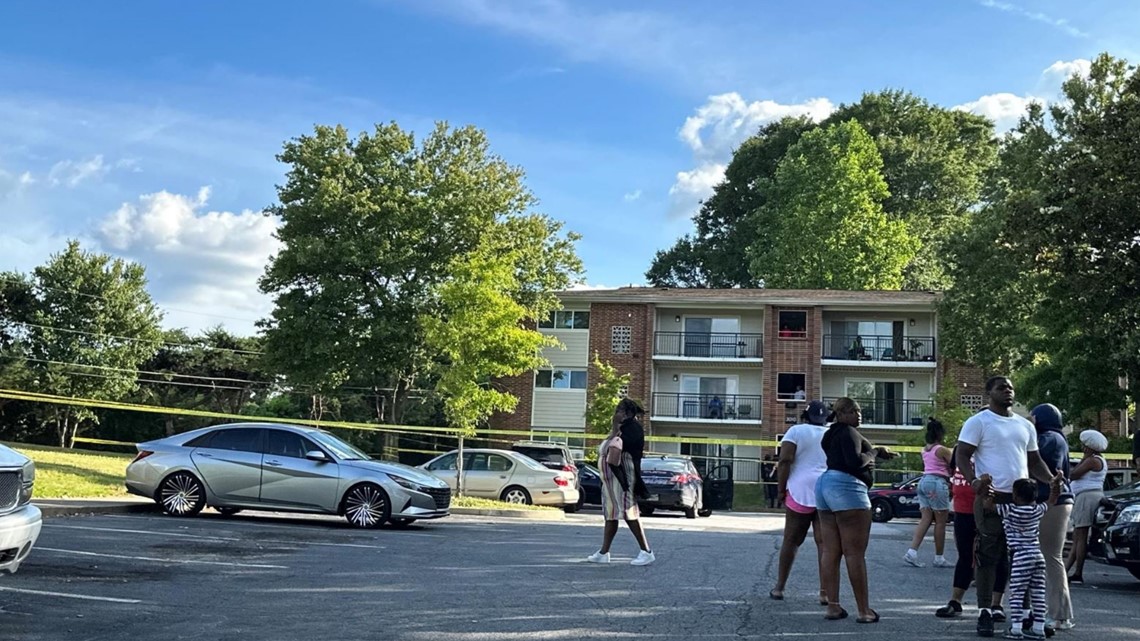 The neighbors said they heard more than a dozen shots fired outside their building.
The baby's mother said she has no idea who the people were shooting at but hopes whoever it was, they're caught soon.
As of late Thursday night, APD hadn't announced any arrests in the shooting.
This is a developing story. Check back often for new information.
Also download the 11Alive News app and sign up to receive alerts for the latest on this story and other breaking news in Atlanta and north Georgia.