Last week, a Fulton County jury found Matthew Larkins and Travon Mack each guilty of murder, felony murder, participation in criminal street gang activity, aggravated assault with a deadly weapon, first degree criminal damage to property, possession of a firearm during the commission of a felony and possession of a firm by a convicted felon.
According to courtroom testimony, Shanna Smith had finished her overnight shift at the Amazon warehouse in Union City on August 4, 2016, and agreed to drive a co-worker home to a location in southwest Atlanta.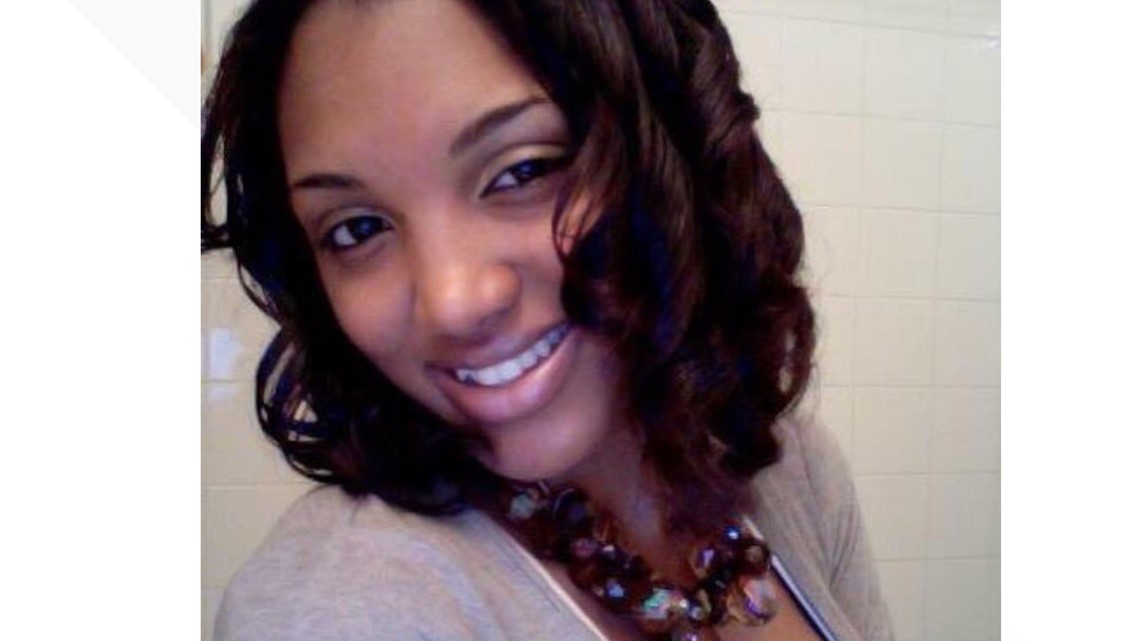 Prosecutors said that along with Larkins and Mack, Darien Sherry, Richard Ash and Dejon Fuller were waiting along Hadlock Street. One day earlier, the members of the street gang had been shot by a rival gang. The group was bent on getting revenge, keeping an eye out for a dark-colored BMW sedan.
When Smith drove up, she was in a dark-colored BMW. She dropped off her co-worker and began to drive off. Gunshots rang out, and Smith's car ended up in a ditch. She had been killed by a gunshot wound to the head.
According to testimony, investigators counted a total of 43 shell casings inside Smith's car -- most of which had come from two AR-15 rifles, a .380 caliber firearm, a 9mm gun and a .25 caliber firearm.
"In an instance when a young lady is just trying to get home, it is unfathomable to me how someone can fire and fire in the manner in which they did on her," the prosecuting attorney said in her summation statement. "Not only without regard to her in her vehicle, but to any other neighbor at that intersection or within the path of those bullets. I hate that these families are in this situation, but it is through their actions that these families are in this situation."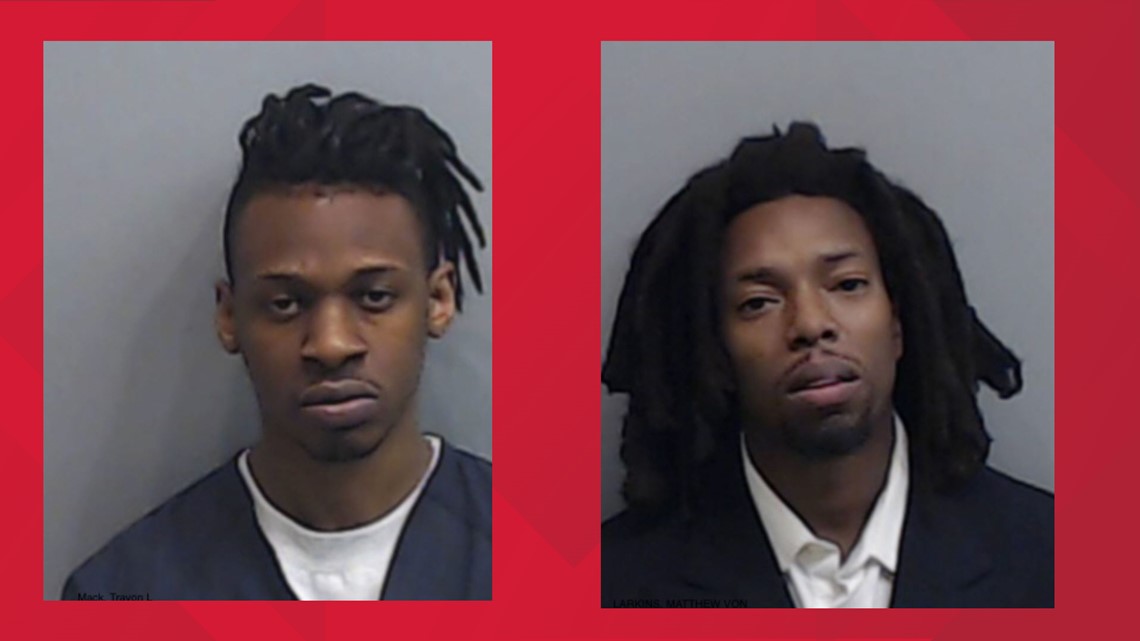 Detectives located Fuller's cellphone at the crime scene. Once they tracked him down, he allegedly implicated his fellow gang members.
During the sentencing phase of the trial on Monday, family members for Larkins and Mack stood before Fulton Superior Court Judge Kimberly Esmond Adams and pleaded for mercy and redemption, referring to the two men as "good boys" who had gone astray.
Prosecutors asked that Judge Adams hand down the maximum possible sentence to the men for their crimes.
"What struck me -- and still strikes me, are the maliciousness, the callousness, the recklessness and the sheer lack of regard for human life which all five ... engaged in," Adams said when passing sentence from the bench. "(She was) someone who was doing what we wanted them (young people) to do. She was going to work. She was providing a ride home for a co-worker - and in the process of doing that, was targeted, and shot and killed like an animal. She absolutely did not deserve that."
"Even if not constrained by law (to pass the maximum possible sentence), I would still impose a life sentence because Ms. Smith will never be able to hold her daughter and watch her grow. Her 4-year-old daughter is left to be raised by her grandmother," Adams said. "She never saw this coming. She had no idea because there was no reason for her to."
Fuller testified in court on behalf of the state. His case will be dealt with at a later date, the D.A.'s office said.
The Fulton County District Attorney's Office said that the jury could not reach a decision on Ash, who was also being tried at this point for his role in Smith's death. The D.A.'s office said they plan to retry him at a later date.
Sherry was reported to be in a coma at Grady Memorial Hospital as of last week as the result of an unrelated accident, and prosecutors said in court that he was not expected to survive.