HENRY COUNTY, Ga. — One teen is dead and another is arrested after an altercation led to gunfire outside a Kroger in Henry County Friday evening, according to police.
Henry County Police responded to the Kroger in Ellenwood on Fairview Road in reference to a "person shot call." When officers arrived, they discovered a fight began inside the grocery store and then it continued outside into the parking lot, and shots were fired.
Investigators said 18-year-old Nikeem Omar Hargrove was shot and killed. Henry County Police said there was broken glass, bullet holes and debris as a result of the shooting.
Police arrested 18-year-old Omarion Thomas and charged him with murder before booking him into the Henry County Jail, according to authorities.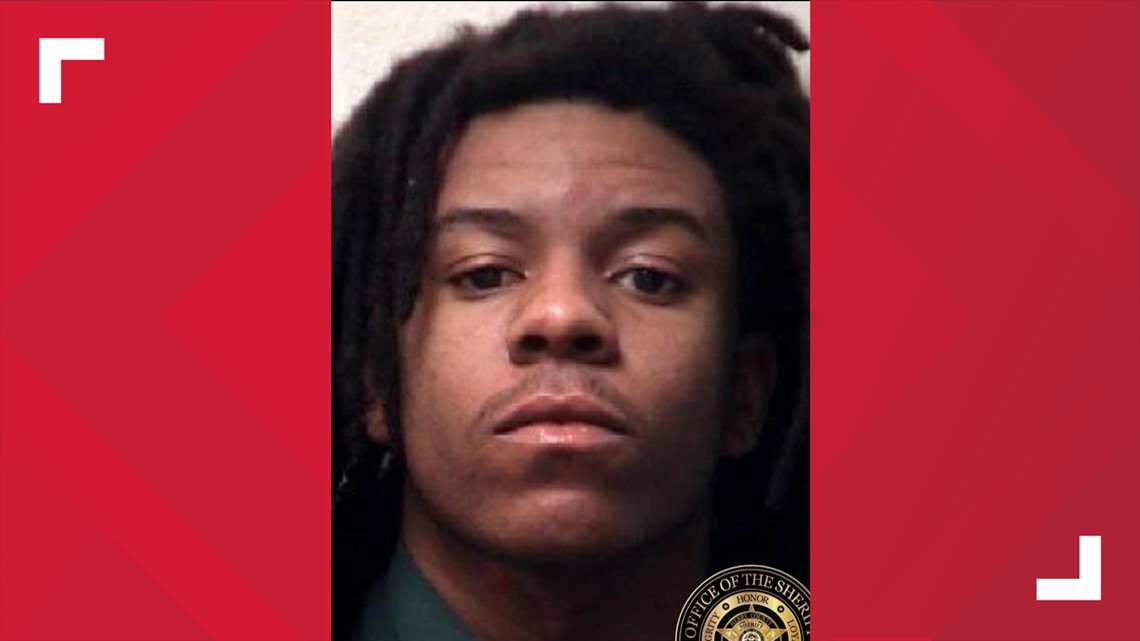 11Alive saw dozens of customers approach the Kroger Saturday only to be told it's closed. They were in disbelief when they found out the reason why.
"I am just absolutely shocked," shopper Naomi Santiago said. "I was just here at Kroger yesterday buying things for Thanksgiving dinner and coming by today to buy something for dinner plans."
Santiago shops at the Kroger a few times a week.
"Everybody seems to be pleasant, and the cashiers and the managers up front, I see the same people all the time, some of the same customers," Santiago said.
Shopper Shedrick Finney said shootings in Ellenwood seemed to get better after a police station opened up nearby.
"It doesn't make any sense," Finney said. "I just hate that it happened in my community."
Finney watches his surroundings because of violence in the area.
"I do not buy gas at night anymore," Finney said. "I watch who's behind me, especially if it's two or three people, day or night because these people aren't afraid to do anything."
"I'm sad for everybody involved, and my condolences to the young man who passed away and his family, friends and loved ones and especially this time of year when the holidays coming," Santiago said. "It's sad."
The Henry County community is coming to grips with what happened less than a week before Thanksgiving.
Henry County Police said their investigation remains ongoing and they will release additional details as it becomes available.
Kroger issued a statement about the incident on Saturday:
"The safety and security of our associates and customers are our top priority. We would like to thank the Henry County Police Department for their quick response and are working with law enforcement authorities in their ongoing investigation. Any questions should be directed to the Henry County Police Department. The store will remain closed today and we expect to reopen tomorrow so our customers can continue their Thanksgiving shopping."