LAGRANGE, Ga. — Update: LaGrange Police said 13-year-old Jayden Gunsby turned himself in Monday night.
Police in LaGrange are searching for a 13-year-old they say is wanted in the murder of a 20-year-old.
According to the LaGrange Police Department, Jayden Gunsby is wanted after Davaris Lindsey, 20, was found with multiple gunshot wounds on April 9 at the intersection of McGregor and Colquitt Streets. Lindsey died two days later. Gunsby is being charged as an adult.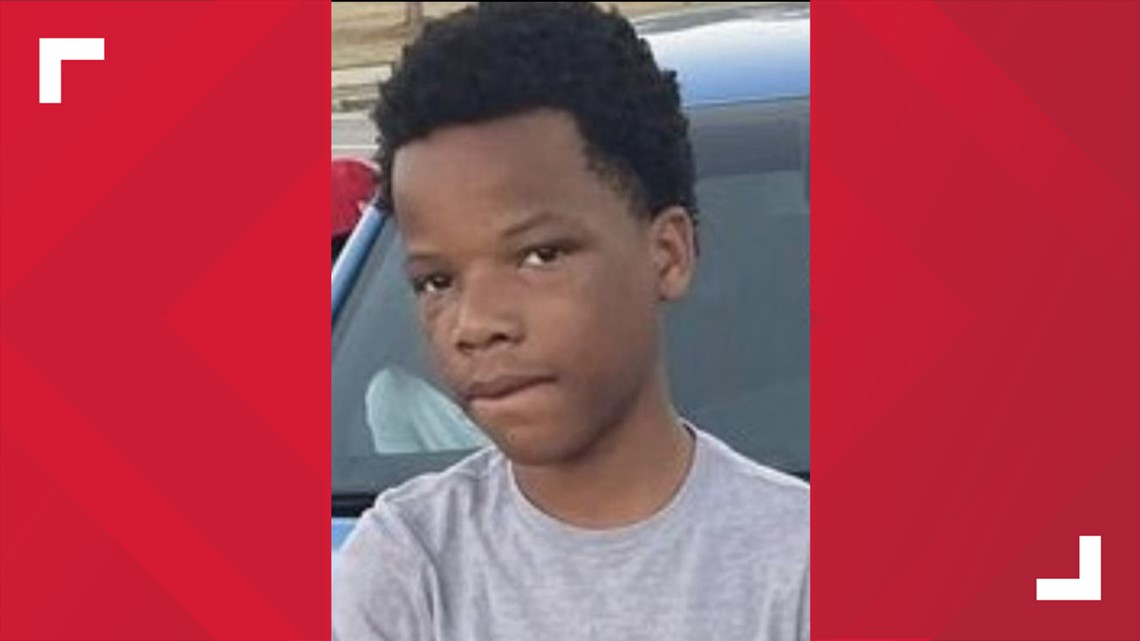 LaGrange Police Lieutenant Mark Cavender said Gunsby did fire shots in the shooting. Lt. Cavender said Gunsby isn't the only suspect but is the only one who's been publicly named as of Monday night.
Lt. Cavender said Gunsby and Lindsey knew of one another but wouldn't elaborate on how or on a possible motive due to the investigation still being active.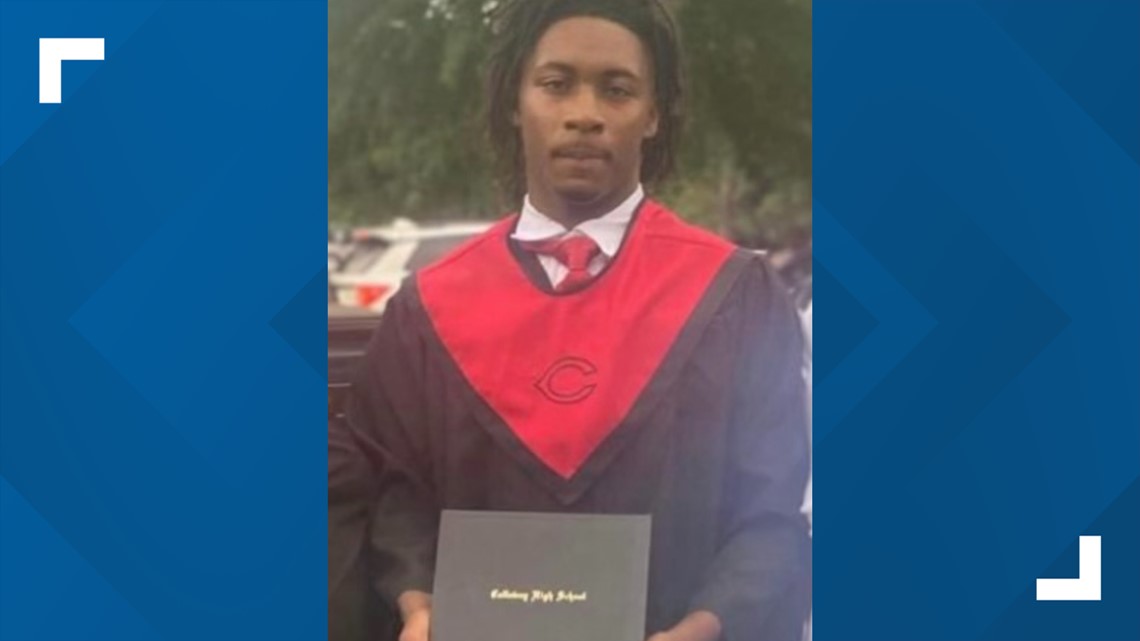 "Some of the parties that we know that may be involved do have gang ties. So we're definitely looking at the gang aspect as well," explained Lt. Cavender.
There's been a lot of comments on social media after LaGrange Police released Gunsby's picture considering his age. Lt. Cavender confirmed the district attorney decided to charge Gunsby as an adult in the homicide.
"Murder is considered one of the seven deadly sins in the state of Georgia. There are seven types of felonies where a juvenile, as long as they're 13 years of age or older can be charged as an adult with one of these seven deadly sins," said Lt. Cavender.
The seven deadly sins Lt. Cavender are referring to include the following:
Murder
Rape
Armed Robbery (with a firearm)
Aggravated Child Molestation
Aggravated Sodomy
Aggravated Sexual Battery
Voluntary Manslaughter
Lt. Cavender said a judge signed the murder warrant on Gunsby on April 12.
"We made several attempts through family members and other people that we know that are acquainted with him to locate him," he explained.
Gunsby's age has shocked many but Lt. Cavender said they're starting to see the ages of their suspects drop.
"It's becoming less and less rare today to encounter some of our younger youth that are becoming more and more involved in violent crime," Lt. Cavender explained. "It starts in the home. If parents aren't involved and they don't see what their kids are involved in... my opinion, you can't be really surprised whenever something like this happens."

Lt. Cavender also addressed the number of guns getting into the hands of kids, "They're purchasing these guns through the black market on the street where they're being stolen in cars, where they're being broken into homes or people are making illegal straw purchases legally. They're illegally selling them to the kids."
He admits though, law enforcement can't do it alone.

"It takes the whole community. If you see something, say something. And that's where there's a breakdown in today's world is nobody wants to get involved," said Lt. Cavender.
Anyone with any information on the whereabouts of Gunsby is asked to call Troup County 911, the LaGrange Police Department at (706) 883-2603 or Troup County CrimeStoppers at (706) 812-1000.
News happens fast. Download our 11Alive News app for all the latest breaking updates, and sign up for our Speed Feed newsletter to get a rundown of the latest headlines across north Georgia.