A murder suspect in a case connected to a reality TV star appeared in Fulton County court Tuesday.
Simmons is the daughter of Joseph "Rev Run" Simmons, one of the members of the hip-hop group Run-DMC. Simmons and Tennyson have a son together. Atlanta police found Tennyson dead from multiple gunshot wounds inside a garage at a southwest Atlanta home Saturday, Nov. 3.
Atlanta Police Homicide Detective Darrin Smith testified on the stand during Tuesday's preliminary hearing. He responded to the scene the day of the murder.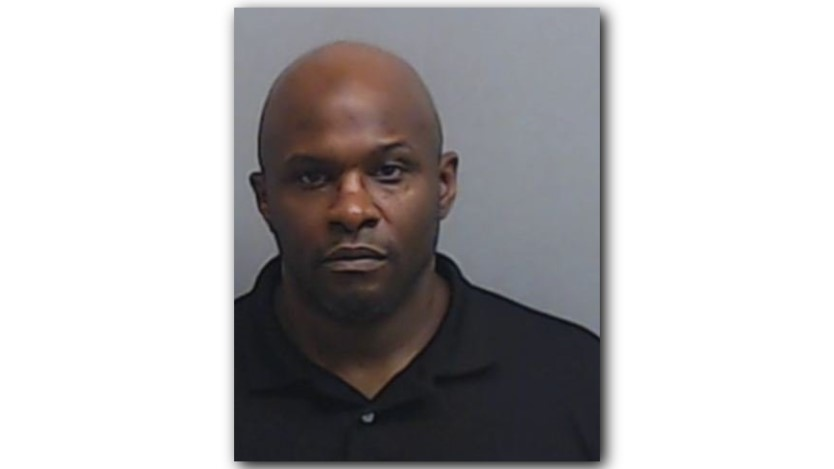 Tennyson had been talking in the driveway of a home in the 600 block of Jewel Drive, S.W., with Williams shortly before 5 p.m. that Saturday before he was shot, according to preliminary reports. At some point, the conversation took a turn and ended with Williams allegedly pulling a gun and shooting Tennyson several times.
Smith testified that a contracted worker who was meeting with the victim about cabinets witnessed the shooting. He told police he saw a car pull up and watched Tennyson go talk to the person who got out of the vehicle.
The witness said the conversation seemed to get heated; he believed the two men were arguing about money. Smith said the witness told them Tennyson waked away, with his back to the man he was arguing with. That's when he heard gunshots.
Investigators came back to the neighborhood the next day to see if they could find other witnesses. Smith testified that two other people reported similar stories about seeing a car and hearing gunshots. One of the witnesses was even able to identify Williams in a photo line up, Smith said.
Using license place cameras, Atlanta Police identified the car which entered and left the neighborhood. Smith testified it was a 2013 BMW registered to Michael Williams.
Williams turned himself in at APD headquarters four days after the murder.
Investigators obtained search warrants and went to Williams' DeKalb County home. Authorities said a .45 caliber gun was the murder weapon used to take Tennyson's life. Smith said they found weapons in Williams' home, but not a .45 caliber firearm.
In court, Smith said investigators also found Williams' BMW at his home, but the tag had been removed. The VIN on the car though matched the information police previously received from license plate scanners. Despite having a warrant though, Smith said police have been unable to get into the car.
"We are hoping BMW can help us," Smith said.
During the hearing, 11Alive learned that Williams was convicted of a crime in 1996. Smith said Williams was found guilty of murder in New Jersey and sentenced to 15 years in prison. Jackie Patterson, Williams' defense attorney, told 11Alive his client was previously found guilty of manslaughter, not murder.
Williams' attorney requested for a $200,000 bond, but the judge denied it. Because of the serious charges he currently faces, his past felony conviction and the weapons found in his home, Fulton County Magistrate Judge Holly Hughes said she considered it a risk to release Williams.
The judge also said there was enough probable cause for the case to be bound over for a trial.
Simmons was first introduced to television audiences as part of the 2005 MTV reality series "Run's House," which ran for six seasons. She was also featured in the spin-off series, "Daddy's Girls," which ran for another two seasons on the network.
She's also known from the reality show, "Growing Up Hip Hop."