A 20-year-old man is behind bars for allegedly firing a lethal shot that went through the floor of an apartment, killing a pregnant 14-year-old girl babysitting her nephews in the unit below.
Sonja Harrison was shot in the head and killed on Monday, Nov. 19. Police believe Diallo fired a gun in the unit above, killing her. Diallo was arrested for her death on Thanksgiving day. He has been charged with second-degree murder, feticide, reckless conduct and possession of a firearm during the commission of a felony.
Fulton County Jail
RELATED: Man arrested in shooting death of pregnant 14-year-old in southwest Atlanta
"The sympathy of killing a child that hasn't even been born, I mean, how do you get around that?" said Atlanta attorney Randy Kessler. "That's a conviction, unless he wasn't really around and they can't tie him to a weapon or anything like that."
The second-degree murder charge is a new tool for Georgia prosecutors. The new law, which went into effect July 2014, allows prosecutors to ask for more prison time.
Prior to the law, those accused in similar crimes were likely charged with voluntary manslaughter, which holds a maximum prison sentence of 10 years behind bars. The sentencing range for a second-degree murder conviction ranges from 10 to 30 years.
A person can be charged with second-degree murder when, during the commission of a felony, they cause the death of another human being, irrespective of malice.
"It's very similar to felony murder, it might be easier to get a prosecution verdict under this," Kessler said.
If Diallo is convicted of feticide, that sentence can carry a life sentence.
Diallo was scheduled to make his first court appearance on Friday, Nov. 23. He said he wasn't going to appear for medical reasons, then waived the hearing altogether.
Atlanta police have not released information about whether the shooting was accidental.
Photos: 14-year-old shot in head, killed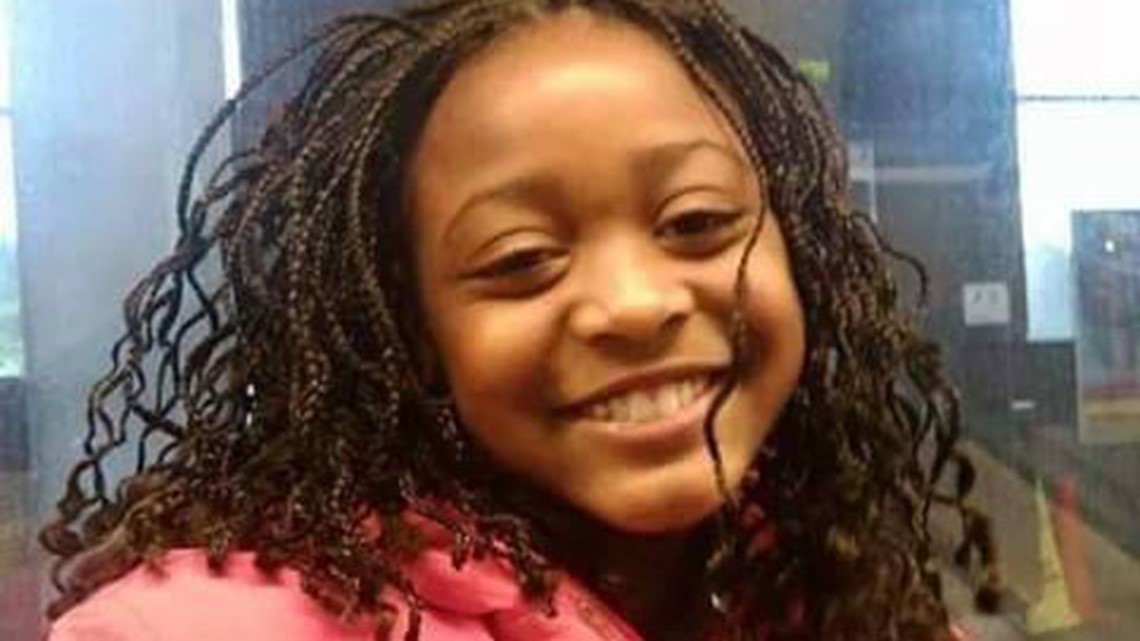 Harrison was in eighth grade and 8 months pregnant with a girl, her family said. She was due to give birth in December and was the youngest of seven children.
"Yes, she was pregnant, but she had a future," said her mother, Sonja Denise Harrison. "She was going to finish school and she was talking about going into the Army for her and her baby."
RELATED: 'She was smart. She was intelligent. She had plans.' Sister of teen killed by stray bullet remembers her
Photos: Family, friends hold vigil for murdered 14-year-old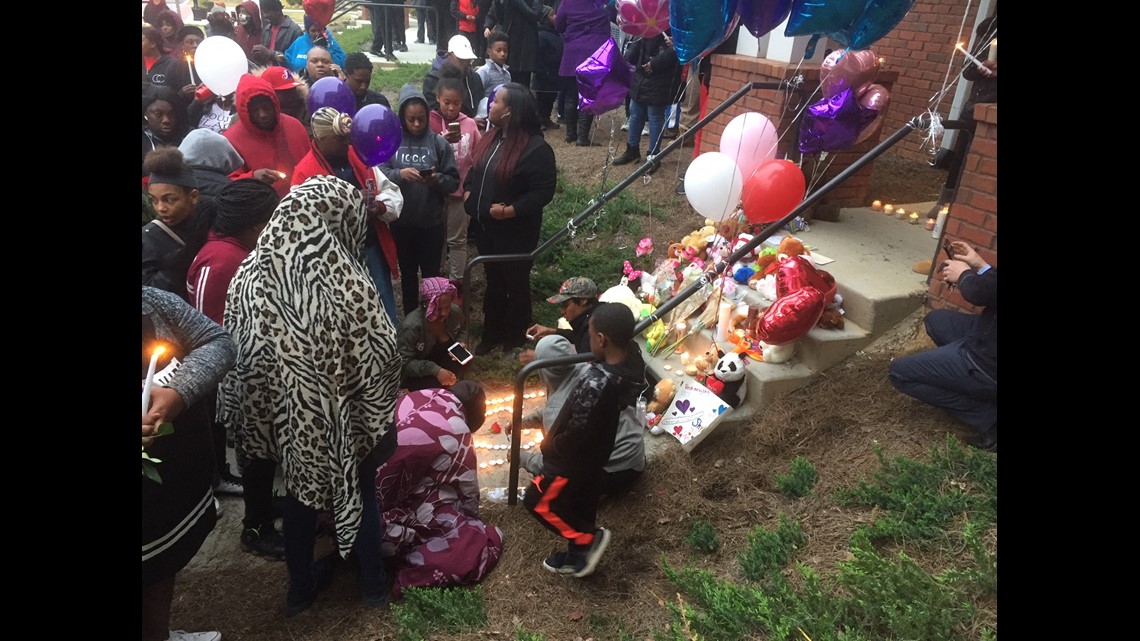 RELATED: 'They took my baby's future': Stray bullet kills pregnant 14-year-old, family says
Sade Pruitt, Harrison's sister, said she was familiar with Diallo's name, although it's unclear if he lived in the apartment above.
"I knew him, but I didn't know him, knew him like that," she said. "I hope he never gets out, cause he really did some damage."