A 20-year-old man has been arrested in the shooting death of 14-year-old Sonja Harrison and her unborn child.
Harrison, 14, was babysitting her nephews at an apartment at 532 Cleveland Avenue in southwest Atlanta when she was shot in the head by a stray bullet that was fired in the apartment above her.
Souleymane Diallo was arrested for her death on Thanksgiving Day and charged with second-degree murder, feticide, reckless conduct and possession of a firearm during the commission of a felony.
RELATED: 'They took my baby's future': Stray bullet kills pregnant 14-year-old, family says
Atlanta Police have not released information about whether the shooting was accidental.
Harrison was in 8th grade and 8 months pregnant with a girl, her family said. She was due to give birth in December and was the youngest of seven children.
"Yes, she was pregnant, but she had a future," said her mother, Sonja Denise Harrison. "She was going to finish school and she was talking about going into the Army for her and her baby."
Harrison was in the living room when the deadly shot was fired, her mother said. She learned about what happened from her older daughter's mother-in-law.
"Her daughter and my daughter were in the living room, getting ready to watch a movie," Harrison said. "They took my baby's future."
Photos: 14-year-old shot in head, killed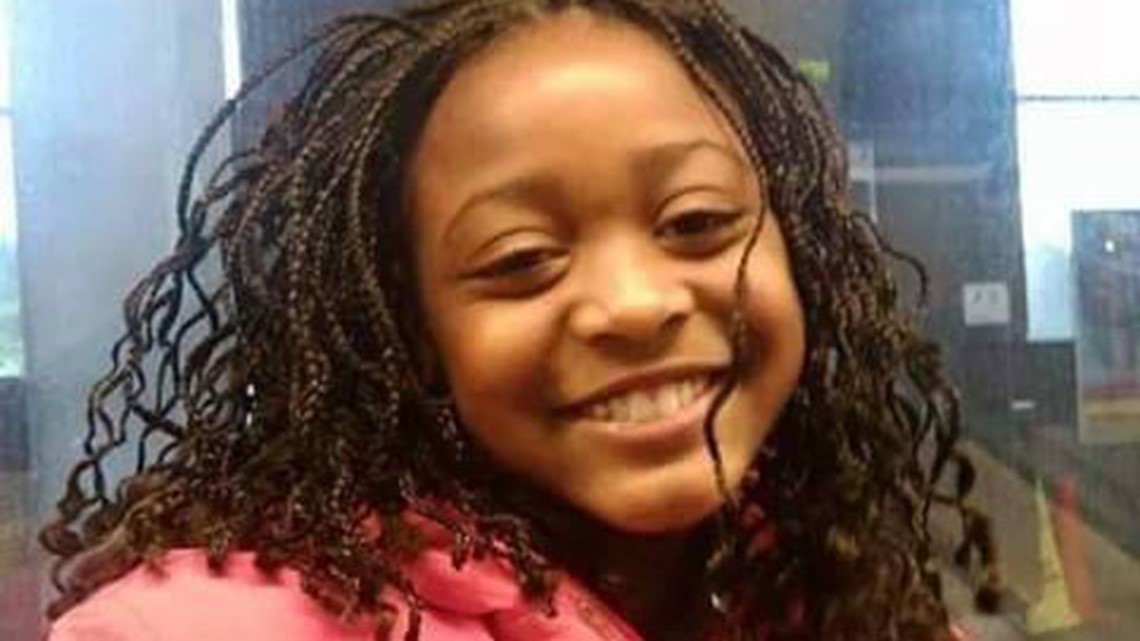 Police believe there were several people inside the upstairs apartment when the shot was fired. Right now, they believe it was only one round was fired.
Photos: Family, friends hold vigil for murdered 14-year-old