Samuel Little, 78, serving three life sentences for killing three women in Los Angeles -- and now accused of murdering a woman in Texas -- is suddenly claiming responsibility for committing some 90 murders across the country going as far back as 1970 -- including, possibly, in Georgia.
"If all of these are confirmed, I mean, he'll be the most prolific serial killer, with confirmed killings, in American history," said Bobby Bland, the district attorney for Ector County, Texas.
Bland's office is prosecuting Little for murdering Denise Brothers, an Odessa woman, in 1994. Little was charged with Brothers' murder in July, 2018, and was extradited from California -- where he was in prison for the three murders, there -- to Texas. He is currently in the Ector County Jail and expected back in court on Nov. 26.
Little has, for years, been a possible suspect in multiple murders across the country.
Bland said the Texas Rangers started looking into Little's connection to other cold case murders once his 2014 convictions in California were upheld on appeal. Little began to talk to one of the Rangers, and for the first time confessed to murdering Brothers and some 90 other people.
Atlanta Police confirmed to 11Alive that the department is working with detectives.
"We are collaborating with other agencies and working to determine whether Samuel Little is linked to any crimes in the city," said Officer Lisa Bender with Atlanta Police.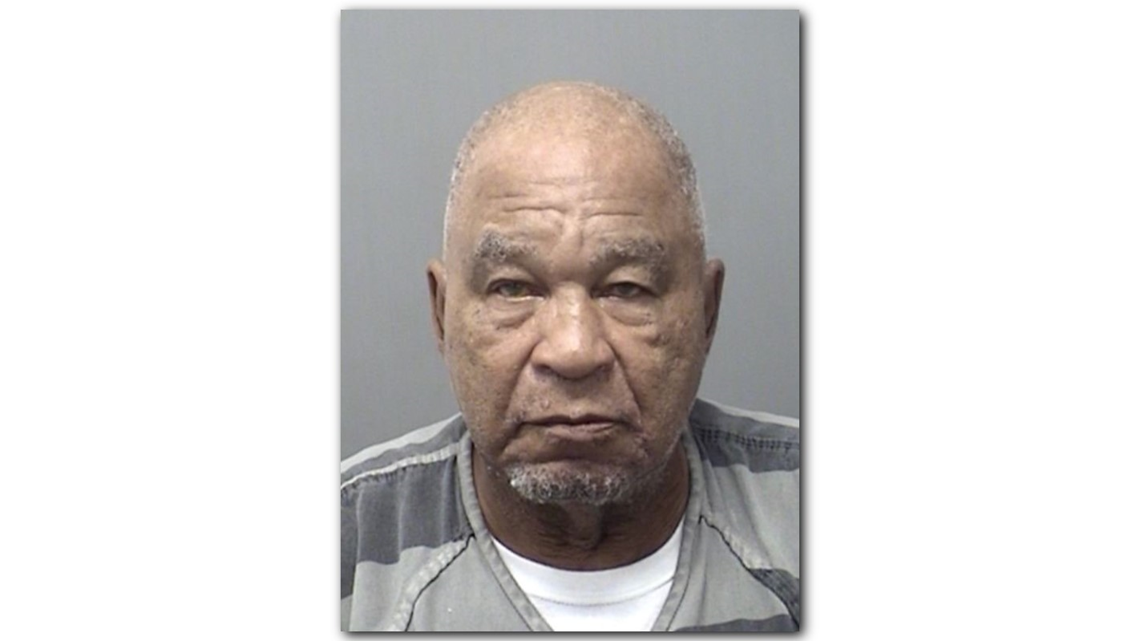 The Texas Rangers investigation, a coordination between the FBI, DOJ and law enforcement in California, Florida and Texas, led to the new leads in all those murders.
"We had a Texas Ranger here who specializes in these types of cases," Bland said in an interview with 11Alive News on Thursday. "He was the first person to get a confession from him regarding any of these murders."
Bland said Little has provided details -- information that no one but the murderer would know -- in more than 90 murders committed in 14 states, Georgia, Florida, Texas, Kentucky, Tennessee, Mississippi, Louisiana, Illinois, Ohio, California, Indiana, Arizona, New Mexico and South Carolina.
Bland said more than 30 of Little's alleged confessions have, so far, been confirmed by authorities. The Texas Rangers have not released further details about specific murders in Georgia or the other states.
Brothers was reported missing on Jan. 1, 1994 and her death was ruled a homicide, but the case went unsolved for more than 24 years, according to NBC.
"We were glad to solve a cold case here, and bring justice to a family here, locally," Bland said. "But the opportunity to bring answers to families from across the nation is truly overwhelming, and the fact that this case, and this unfortunate death, here, could be used to shine a light on so many other deaths across the country, and give answers to other families across the country, is very meaningful."
Little, also known as Samuel McDowell, was born in Reynolds, Georgia, in Taylor County, between Columbus and Macon, in 1940, and grew up in Ohio. He was first arrested for burglary at the age of 16. He is a career criminal, but has managed to stay out of jails and prisons for most of his life. He was arrested for murder in 2012 in Los Angeles, and a jury convicted him in 2014 of strangling three women and dumping their bodies in alleys across the L.A. area between 1987 and 1989. He is serving three life sentences for those murders.
A jury convicted him in the deaths of Carol Alford, 41, Audrey Nelson, 35, and Guadalupe Apodaca, 46. According to NBC Los Angeles, LAPD detectives were able to link Little to those deaths after evidence from victims' clothing matched Little's DNA.