A man who allegedly slapped a woman was apparently shot and killed by her brother outside a home in Newnan, according to police.
Twenty-two-year-old Jordan Malik McCoy, from Atlanta, was found shot to death on a concrete sidewalk leading to the front porch of a home in Alejo Court on Nov. 28. His body was discovered by homeowner Kevin Byrd, who had just returned from work.
Byrd said he didn't realize it was a body on his property until he saw the shoes.
"I saw the body and I thought it was a deer at first and I looked a little closer," Byrd said.
Byrd said he drove to the Newnan Police Department, where he was told a shooting happened one street over.
Investigators said McCoy had gotten in an argument with the shooting suspect, Austin Scandrick, the night before. The fight turned physical and both men flaunted their firearms, according to the report.
Coweta County Sheriff's Office
Friends of McCoy identified him from photos on his Facebook page to 11Alive.
The men started arguing after McCoy allegedly slapped Scandrick's sister, according to police.
"All we know is that there's allegations that Mr. McCoy and the sister of Austin Scandrick got into some type of physical dispute where she was slapped or assaulted, and this possibly spilled over from that," said Sgt. Chris Robinson from the Newnan Police Department.
Multiple shots were fired, killing McCoy and piercing the home across the street. One bullet hit the trunk of a car, just inches away from a 1-year-old boy who was sitting in his car seat.
Man shot, killed outside Newnan home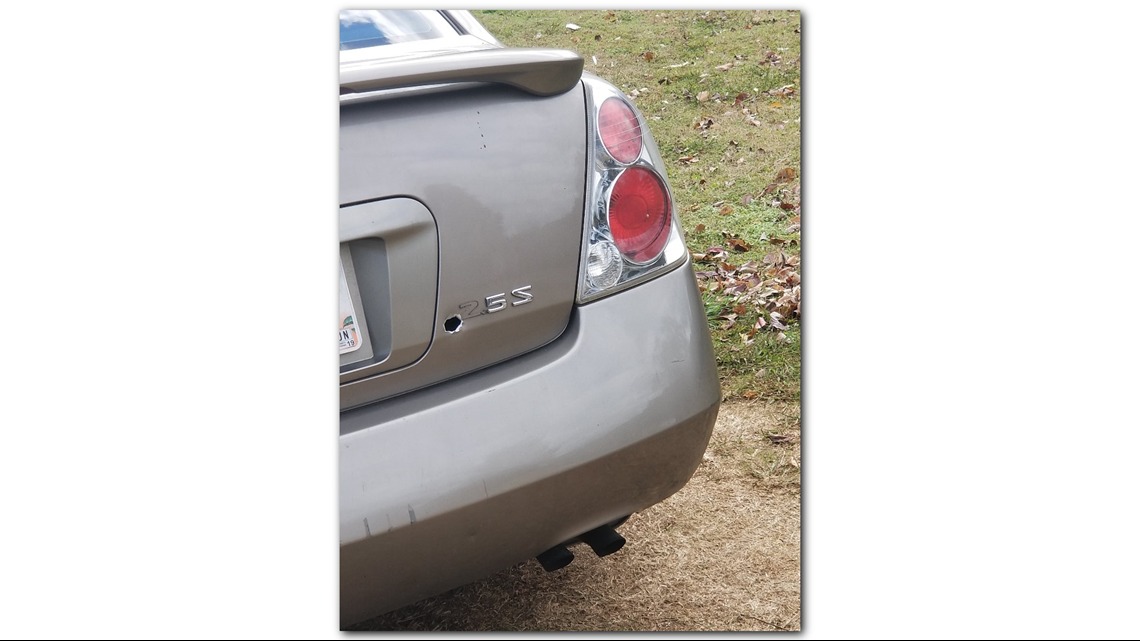 With bullet wounds, McCoy made his way to the back of the home -- and on to Byrd's doorstep.
"There was blood on the front door, blood on the porch," Byrd said. "There was blood drippings all the way up my walkway."
Byrd said his doorbell video feed shows McCoy staggering to his porch just before 7 p.m. His body wasn't found until around 1 a.m. the next morning when Byrd returned home from work.
Police said Scandrick voluntarily came to Newnan Police after the shooting, but before McCoy's body was found.
"Nothing like this has ever happened on this street, it's a quiet neighborhood," Byrd said.
Scandrick has been charged with aggravated assault and felony murder.