ATLANTA — Susan Drew came face to face with the strangler haunting the streets of Atlanta in the '90s.
The man's knee presses tightly against Drew's chest, sliding into her throat—his rough hands grasp her neck, squeezing until everything turns black.
Just seconds prior, the rolled-up windows fog from her muffled screams and ongoing struggle to push the man off her. As her white- and yellow-striped, spaghetti-strap sundress rides up underneath her, she begs and pleads for her life—desperately kicking him with her white Keds.
"Help me! Somebody, please God, help me," she thinks to herself, but knows no one will hear her.
The 20-something prostitute doesn't know his name. To her, he's just a "John."
In what she believes to be her final moments, the last thought that flutters through her consciousness is her children and the legacy she is leaving behind.
Drew is considered one of the lucky ones, who did not make the list of strangulation homicides between 1993-98 in metro Atlanta, when more than 40 other women would not be able to escape the killer's grip, in a time of tremendous growth surrounding the 1996 summer Olympics.
And while the Olympics unarguably put Atlanta on the map, decades later, investigators are looking back at a different map, pinpointing murders—more than half still unsolved—that could suggest that the metro area had one or multiple serial killers.
True Crime Chronicles, a weekly true crime podcast, will feature Drew and the string of strangulation murders that plagued metro Atlanta throughout the 1990s.
Hosts, Will Johnson and Jessica Noll, speak to chief investigator at WXIA, Brendan Keefe, about his investigation and the surprising new twist and confession by one of the most prolific serial killers in the country.
In True Crime Chronicles' episode No. 2, "Mr. X," features Susan Drew's story, a cold case expert and the homicide investigator from that time frame, who reveals how reluctant city officials were to report that they had a serial killer on the loose. But one expert says, they may have had more than one.
RELATED: The Hunt | Inside strangler(s)' playground amid '96 Olympics
The Hunt: Inside Susan Drew's streets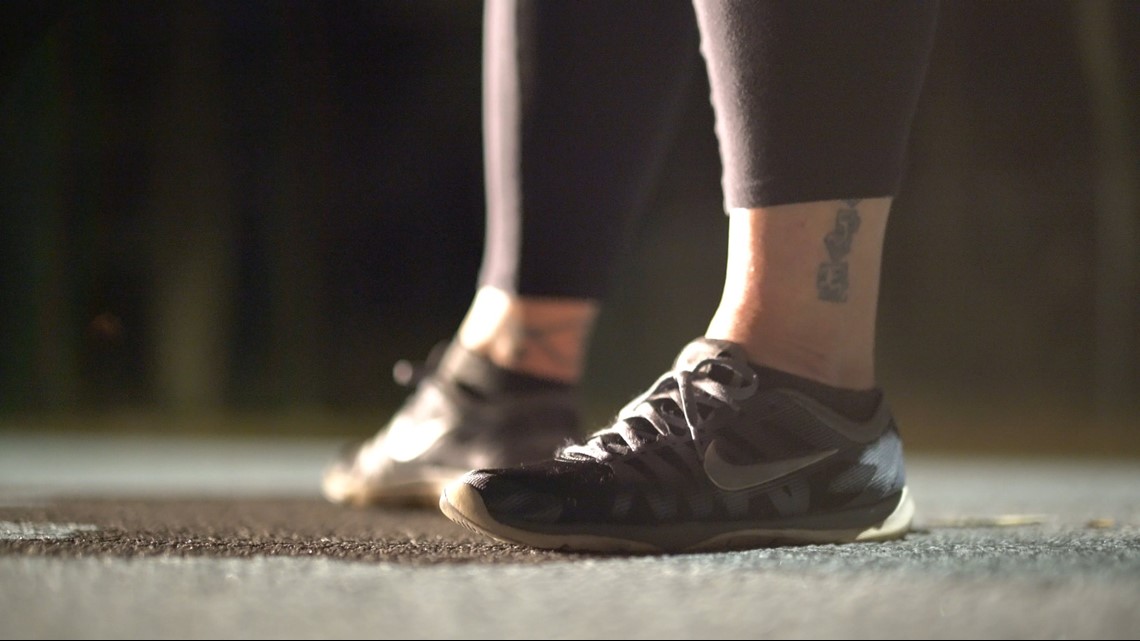 Every City Has Its Secrets |
True Crime Chronicles is a weekly true crime podcast from VAULT Studios and TEGNA, hosted by Will Johnson and Jessica Noll, that takes a look at a new case each week. They take a fresh look and deep dive into a case that one of our TEGNA stations has covered and bring a new perspective, updates and interviews with family, police, the accused and the reporter who covered the story.
You can download and subscribe to True Crime Chronicles on any podcast platform, including Google Play, Spotify and Apple Podcasts.
RELATED: PODCAST | True Crime Chronicles
Co-host, Will Johnson, serves as TEGNA's executive producer, audio and podcasts. Previously, Johnson spent 15 years with Discovery Communications where he produced, launched and oversaw Discovery Networks' first-ever podcasts. Johnson's background includes hosting Animal Planet's Puppy Bowl Pre-Game Show and one of Discovery's longest-running podcasts.
Co-host, Jessica Noll, is an investigative journalist and podcast producer/host for TEGNA and VAULT Studios. As a National Edward R. Murrow recipient, and a three-time Emmy Award-winning multimedia journalist and storyteller, she's been uncovering the truth and digging into crime investigations for 17 years in print, TV and digital platforms, including most recently with WXIA, NBC-Atlanta. Her work has been featured on MSNBC, HLN, CNN, Fox News and CrimeOnline w/Nancy Grace.
For more about VAULT Studios, visit www.VAULTStudios.com.