ROME, Ga. — Police are investigating an apparent murder-suicide that happened outside a Chick-fil-A in Rome Wednesday morning.
It happened at the Truett's Chick-fil-A location on Shorter Avenue around 7 a.m.
The Rome Police Department said in a statement that a man, identified as 56-year-old Anthony Wayne shot 39-year-old Cassie Lashae Davis and then died by suicide.
They said the two had been involved in a "domestic relationship."
Cassie was married to Jackson Davis for 12 years before they separated. Now, Cassie's family has suddenly been forced to raise seven children without her.
"She had two boys when we got married. And then, we had two girls," Jackson said. "And then, this is the kind of person Cassie is—she took my granddaughter and my grandkids in. Grandkids that she didn't have to raise. And she raised them as her own."
Cassie's family describes her as caring, loving, and the type of person that would give the shirt off her back for someone. And now, they have to break this to her kids.
"What do you say when your granddaughter said, 'Daddy do you have Jesus' number because I want to talk to mama one more time?'" Jackson said.
And now, all seven children will have to spend Easter without her. Jackson said he's going to have to have some tough conversations.
"I went through this 19 years ago telling my older kids about their mama passing away in a car wreck," Jackson said, "Like, in three days, and I'm having to do it again."
Jackson said they have a family member who is a 911 dispatcher who had to answer the call on shift. Greene being involved in the tragedy surprised Cassie's brother, Doug Walters.
"This isn't somebody I met a month ago. I mean, I've known him forever," Walters said.
Walters said he doesn't get involved in his sister's dating life, but he and Cassie were close. And he was protective of her.
"I'm just truly lost for words. I mean, I don't....my mind can't—it doesn't want to develop what's really took place," Walters said. "I mean, it just feels like I'm in a dream and need to wake up."
Walters said growing up, he and his sister had some of the best times.
"I was the baby of the bunch. And, of course, I got picked on growing up, but having her as a sister, I wouldn't change anything," Walters said. "She made everything fun."
With the family down a sister, a daughter, and a mother, they plan to stick together. Jackson shares this warning for women.
"If you're in one of those relationships—a jealous relationship or anything like that, get out of it before it's too late, because jealousy doesn't look good on anybody," Jackson said.
And as far as how he's coping, Jackson said he's giving it all to God.
"A man that would take the life away from their babies and then pull a gun on himself? That's not justice," Jackson said. "That's a coward."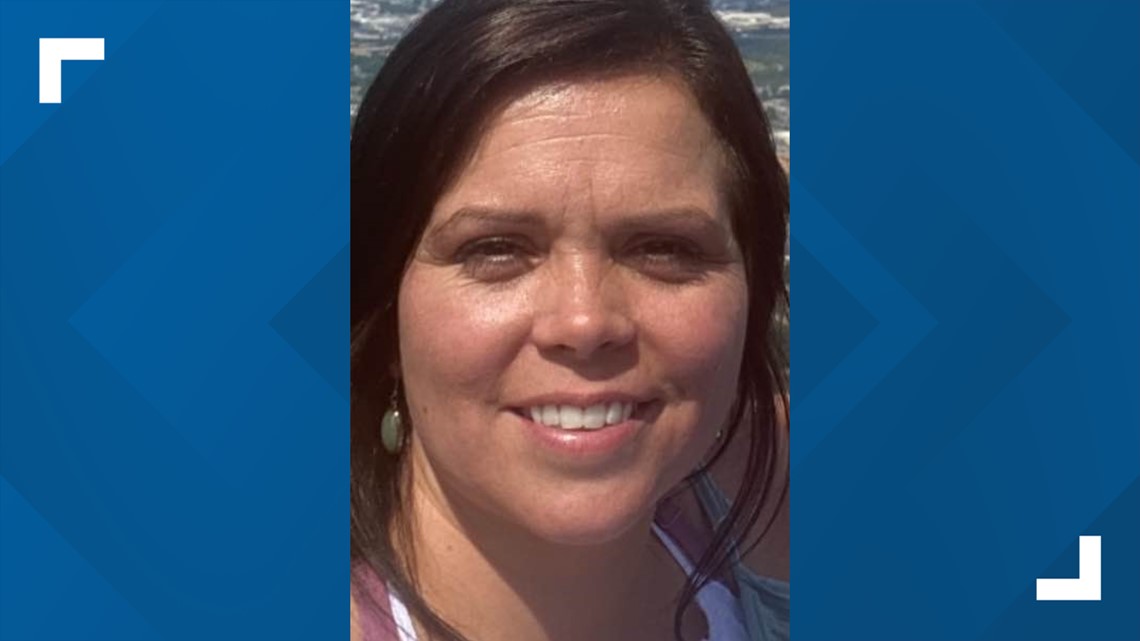 "Prior to arrival, officers received more information that the incident was a shooting rather than an accident," police said, noting that they were initially called out to an accident with injury.
The restaurant closed for the day after the shooting. A representative on site said that they offer their thoughts and prayers to the families and called it a "tragic" incident.
This is a developing story. Check back often for new information.
Also download the 11Alive News app and sign up to receive alerts for the latest on this story and other breaking news in Atlanta and north Georgia.