GWINNETT COUNTY, Ga. — A father and son are recovering after police say a teen was caught trying to steal a bicycle from their garage on Thursday.
Now, police believe the 17-year-old suspect was the same one who ran from them less than an hour earlier.
Around 7 a.m., officers were patrolling near Summer Wood Drive outside of Snellville due to a car break-in nearby. Officers noticed a suspicious vehicle and tried to stop it. But that's when two suspects reportedly abandoned the vehicle and ran.
Thirty minutes later, officers said they responded to a shooting on Countryside Way about a half-mile away from where they spotted the suspicious vehicle. They soon learned that a homeowner and his 10-year-old son had been shot, though their injuries were described as not being life-threatening.
Further investigation revealed the homeowner encountered the suspect in his garage as he reportedly attempted to steal a bicycle. The homeowner then confronted the suspect and was shot along with his son, according to police. The suspect then ran from the scene.
Police then set up a large perimeter and brought in additional patrol officers, the K-9 unit and some SWAT officers along with the police helicopter.
At 9 a.m., a police K-9 managed to find the suspect, later identified as 17-year-old Jacobi Chomicki, hiding in a parked car on Lenora Road. He was taken into custody and checked out by paramedics for a K-9 bite before being taken to police headquarters.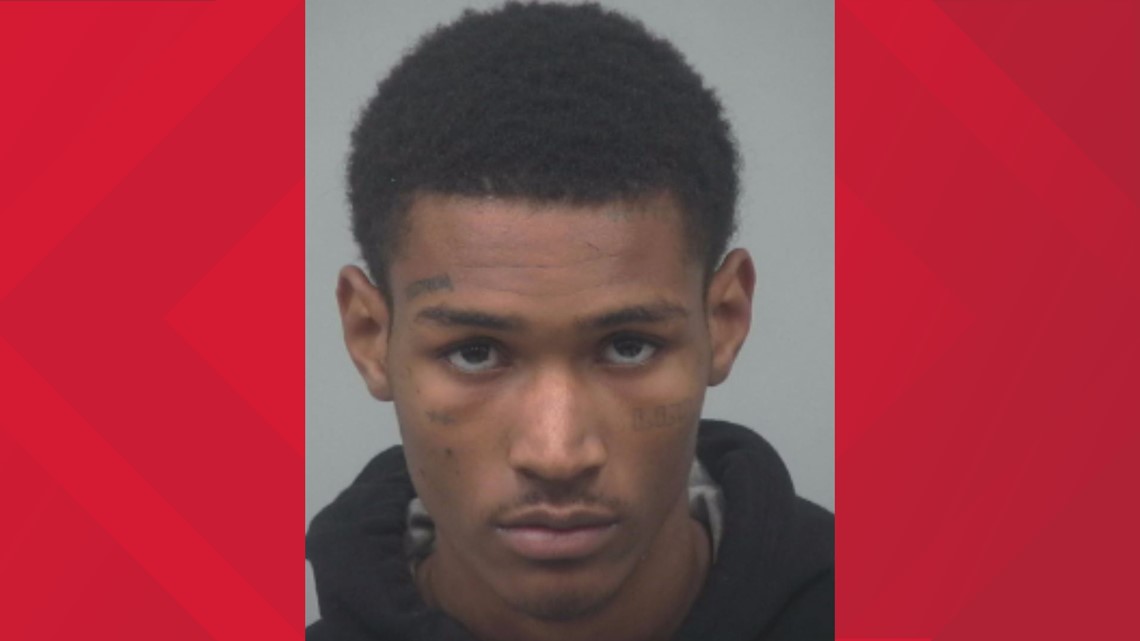 Detectives were able to tie Chomicki to the shooting and the initial suspicious vehicle incident. He is also suspected of being tied to several other crimes in the county according to police.
Sgt. Jake Smith said they're fortunate to have caught him - before the teen's actions took a possibly deadly turn.
"This young man has maybe been headed down a dangerous road for a while, and potentially the nature of his crimes were escalating. As well as, maybe his willingness to do violence," he said. "We're fortunate that we caught him before somebody was more seriously injured."
Smith said they are still looking for another person who they believe may have been Chomicki's accomplice.
Anyone with information on this crime or others is asked to call Gwinnett County Police at 770-513-5300 or Crime Stoppers Atlanta at 404-577-8477.