LAWRENCEVILLE, Ga. — No sooner than the ink had dried on the guilty verdicts, the Georgia Capital Defender group filed a motion asking for a new trial for Tiffany Moss, the Gwinnett County woman convicted of killing her stepdaughter, Emani Moss.
The 10-year-old's body was found in 2013 in a trash can outside the family's apartment. Tiffany and Eman Moss, Emani's father, originally tried to hide the crime. They plotted to tell police that she had run away and then tried to burn her body to get rid of evidence.
Eman eventually called police and is currently serving a life sentence without parole for his role in the murder. He testified against his wife during this trial.
Tiffany Moss represented herself throughout the entire death penalty trial, but her defense was most notable because of her "non-defense." She barely uttered a word during the entire proceedings. Moss asked no questions of witnesses, called no witnesses of her own and didn't present an opening or closing argument. She sat stone-faced throughout the trial, showing no emotion as the District Attorney detailed the abuse and isolation Emani suffered at the hands of Tiffany.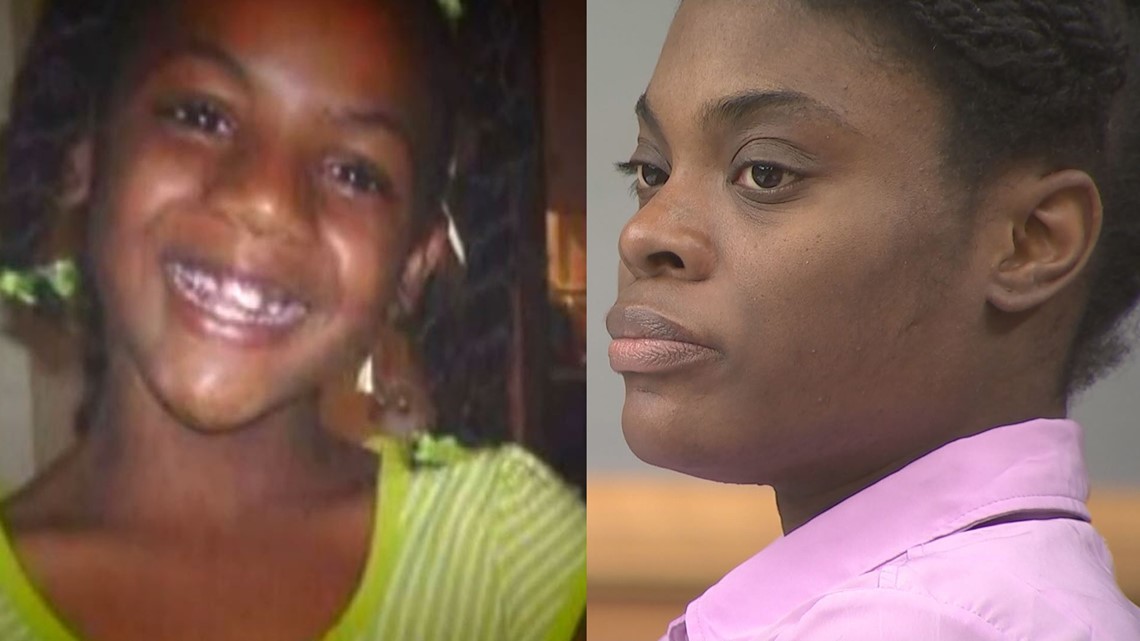 Moss faced three possible sentences:
Life in prison with the possibility of parole
Life in prison without the possibility of parole
Death
After she was found guilty, Gwinnett District Attorney Danny Porter asked the jury to deliver a death sentence.
"This defendant has never shown remorse," said Porter. "Never shown that she even acknowledged that she had a part in it. So she forced the state to put her on trial and prove her but guilt beyond a reasonable doubt."
Moss was found guilty of all six counts against her, including murder, and was sentenced to the death penalty.
The Georgia Capital Defender's group has filed a request for a new trial on six points. They claim Moss was not competent to act as her own attorney.
During the pre-trial hearings as well as jury selection, Judge George Hutchinson repeatedly urged Moss to rely upon the backup lawyers he appointed to her. He also urged her to accept a public defender to represent her. Until the bitter end of her trial, Moss refused to accept help.
11Alive News uncovered court documents that claim Moss has brain damage. The motion, which was filed with the Gwinnett Co. Court, says Moss had "neuropsychological testing data that showed the defendant to have damage to the premotor and prefrontal regions of the brain."
The Director of the Brain Research Laboratory at Emory University, Dr. Don Stein, said this type of damage is caused by some sort of precipitating event or trauma: athletic injuries, trauma to the head, damage during childbirth, meningitis, strokes or aging. Stein has not examined Moss, but he did explain what damage like this could mean.
"What you're talking about with prefrontal and premotor cortex (is) those areas of the brain, and especially in the left hemisphere, are very much thought to be intimately involved in executive function, decision making, and impulse control," explain Dr. Stein.
The actual results of the neuropsychological testing done on Moss are sealed, but it could play a role in the motion for a new trial.