CONYERS, Ga. — Conyers Police are investigating after they found a man who had been shot and killed inside his pick-up truck at an extended-stay hotel Sunday morning.
Around 6:20 a.m., officers were called to Intown Suites at 1125 Northlake Drive for a suspicious vehicle. When they got there, they found 33-year-old Dontavious Hardeman, of Newton County, dead inside his truck with several gunshot wounds to his body.
Police released photos of two persons of interest who police want to bring in for questioning connected to the homicide. One person of interest was described as wearing a red-hooded sweatshirt, while the other was described as wearing a black-hooded sweatshirt.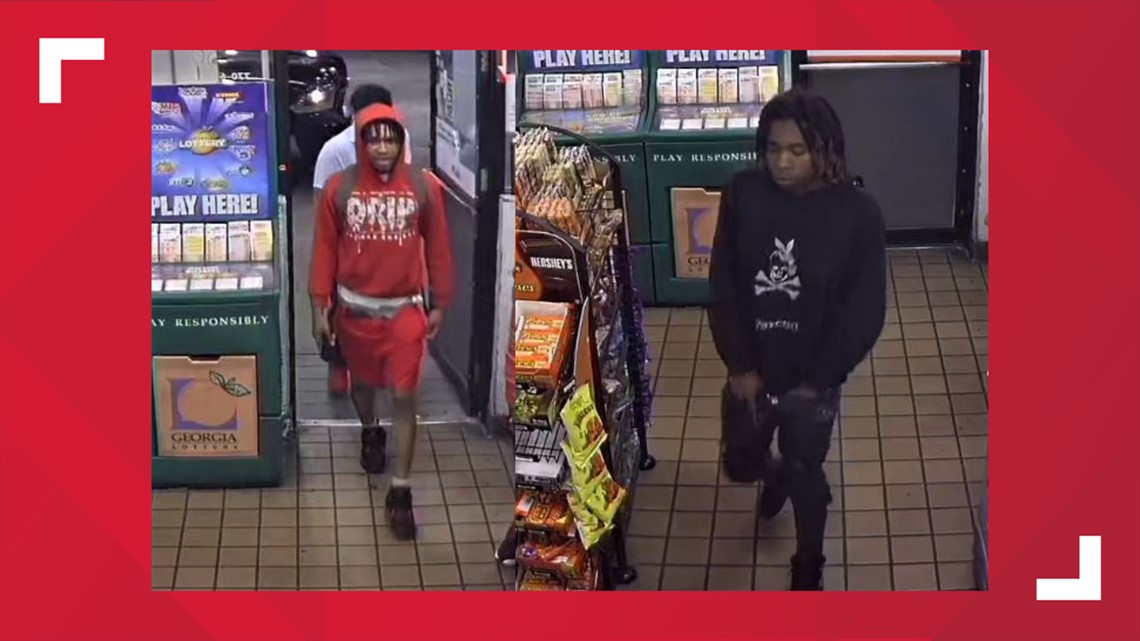 A passerby who drove by the hotel captured the large police presence at the extended-stay hotel.
Police said they are asking the public for their assistance in the case and ask anyone who knows anything to share information regarding the shooting.
Anyone with information on the shooting is asked to call the Conyers Police Department Criminal Investigation Division at 770-929-4203 or Crime Stoppers Atlanta at 404-577-8744 (TIPS).
This is a developing story. Check back often for new information.
Also download the 11Alive News app and sign up to receive alerts for the latest on this story and other breaking news in Atlanta and north Georgia.