A Duluth police officer awoke to a very unwelcome surprise when he found his patrol car heavily damaged by an unknown vandal overnight.
The crime itself happened sometime between when the officer parked his car on Dec. 14 and when he came out the next morning around 6:35 a.m. to find all the tires slashed and holes knocked into his windshield and windows.
Since the car was parked in the Johns Creek jurisdiction, that city's police department is now working to determine who could be responsible - especially because of a note left on the car.
Written on one side of a piece of notebook paper in the driver's seat was a piece of paper that read "SMILE" and on the other side were the words "little girl."
Duluth officer's car vandalized in overnight attack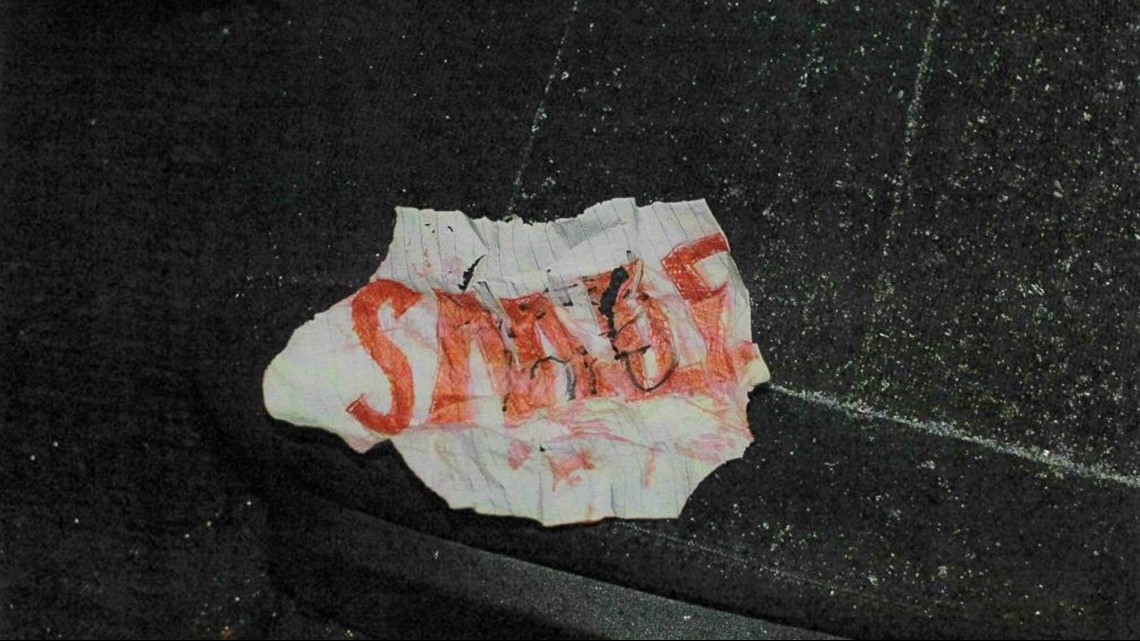 According to a Johns Creek police report, the targeted officer feared this was a threat toward his child. Despite a search of the area, police weren't able to find any suspects.
Aside from the note and the obvious damage to the patrol car, police found rust and red paint residue around the holes in the windows from whatever tool was used.
The officer said he and his wife heard banging overnight in the parking lot but didn't think anything of it at the time.
Police are still looking for whoever is responsible for the vandalism and are hoping anyone with information will call either Johns Creek or Duluth police.