ATLANTA — An officer shot in the head on Tuesday night is heading home after undergoing surgery at Grady Hospital, according to the department.
Officer Rashad Rivers was supposed to leave the hospital on Saturday morning but ended up leaving around 2 p.m. The department said he was headed home with a police escort. Reports from the department earlier in the week said Rivers was in good spirits.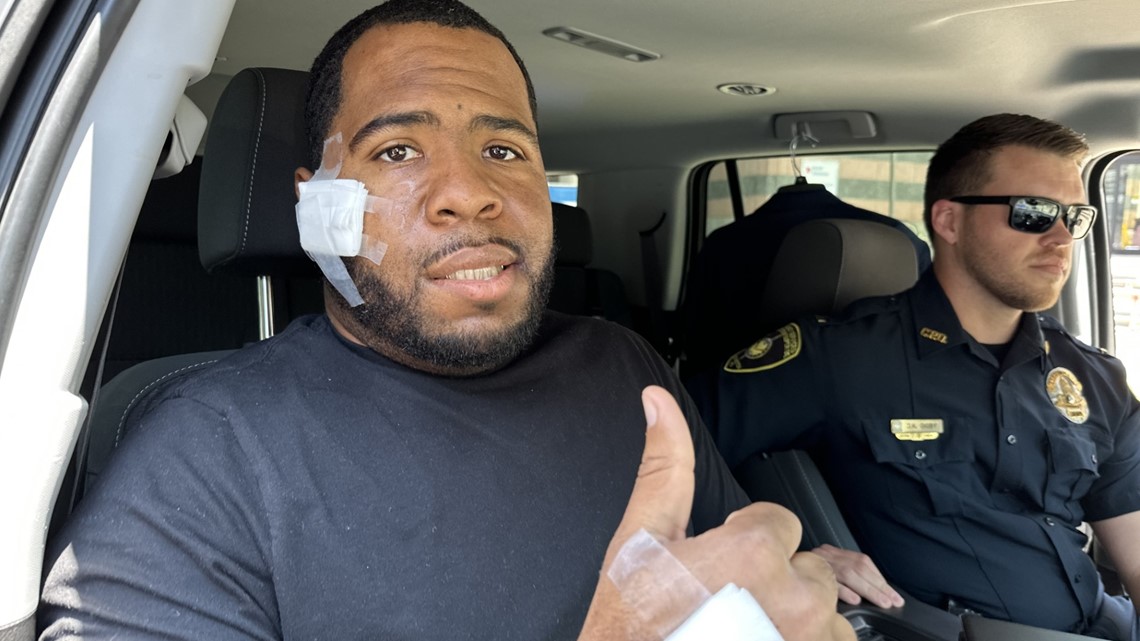 Rivers was shot in the line of duty on May 23 at the OYO Hotel on Alcovy Road; police said after officers said they initially responded to the hotel at 10:30 p.m. for a domestic fight. They added a man confronted the first officer on the scene with a gun.
The two eventually began shooting at each other, with the officer -- Rivers -- being shot in the head. The Georgia Bureau of Investigation identified the suspect as 23-year-old Treyvorius Stodghill.
The agency said a second responding officer arrived at the scene and saw Stodghill, who was allegedly pointing a gun at Rivers-- who was already down.
"Stodghill was shot and killed by a Covington Police Officer during the incident," the GBI said in a news release. They will conduct an autopsy on Stodghill's body.
As for Rivers, the police department said he joined the police force in 2023 after earning the Leadership Award for his class. After the shooting, the police department asked the community to keep Rivers in their thoughts.
"We ask that you continue to keep Officer Rivers, his family, our City family and all public safety personnel who were involved in your prayers as the healing process begins," the department said on social media.