According to Atlanta Police Homicide Unit Commander Lt. Pete Malecki, just before 9 a.m. Tuesday, officers responded to reports of a stabbing in the 400 block of Decatur Street, S.E.
When they arrived, officers found a 60-year-old man with a stab wound, Malecki said. He was taken to the hospital for treatment in critical, but stable condition.
After speaking with MARTA Police, officers found that they MARTA Police were already investigating reports of a recent stabbing on board a MARTA train a short time earlier. A surveillance image from aboard the train captured the suspect.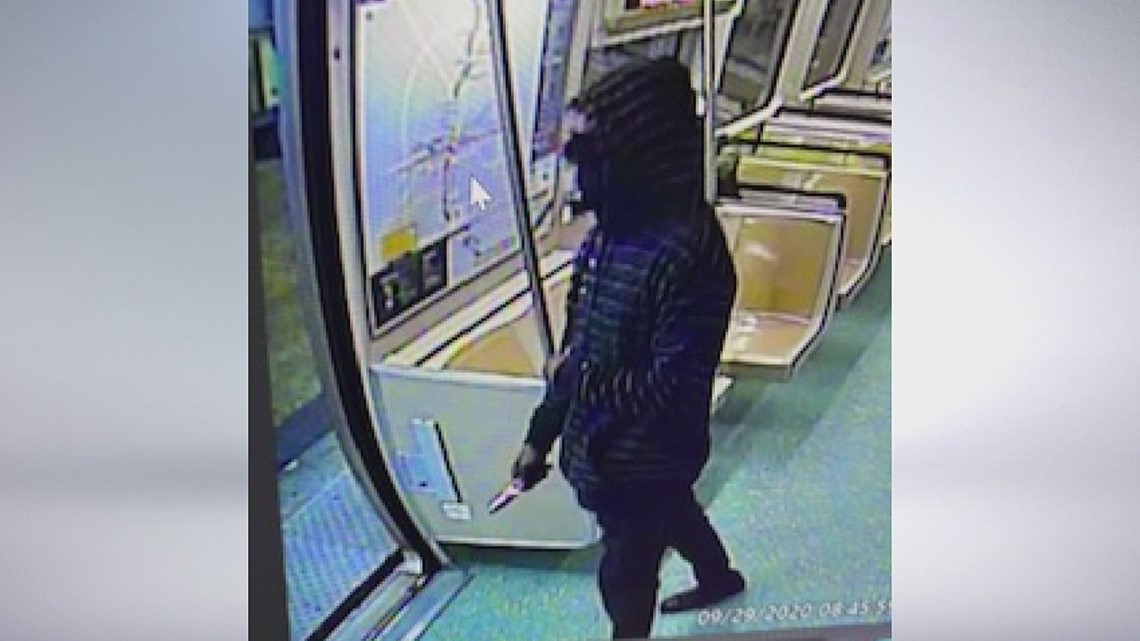 Malecki said after working together with MARTA Police officers and speaking with a witness, Atlanta officers were able to work jointly with Georgia State University Police to find and apprehend the suspect near Grady Memorial Hospital.
Atlanta Police have since identified the suspect as 32-year-old Ahmad Jameel Rasheed. According to Malecki, Rasheed has been charged with aggravated assault in connection with the Decatur Street stabbing incident.
According to Malecki, Rasheed's driver's license indicated that he was from Carrollton. Body camera video from MARTA officers shows the moment he was taken into custody.
Malecki said investigators believe Rasheed is the person responsible for the three stabbings late Monday morning in the 2400 and 2600 blocks of Martin Luther King Jr. Drive, near the H. E. Holmes MARTA Station in southwest Atlanta.
Lt. Malecki said that investigators anticipate charges being brought against Rasheed in connection with the Monday assaults.
At this point, Malecki said, the assaults appear to be random, unprovoked and not connected.
Following the Tuesday morning incidents, the Atlanta Police Homicide Unit was brought in to take over the investigation, Malecki said, due to the seriousness and apparent escalation of the attacks.