CRAWFORD COUNTY, Ga. — Update | Two people have been charged in the death of a man that was found dead in Crawford County, according to the Bibb County Sheriff's Office.
The death of an electrical contractor and former Calhoun High School football standout is being investigated as a homicide, according to the Bibb County Sheriff's Office, after deputies discovered his bloodied body in Crawford County, Georgia.
It was 9:30 p.m., the last time Olico Dennis' girlfriend spoke to him. Her name is not listed in Chatsworth Police Department's report obtained by 11Alive's sister station 13WMAZ in Macon. She told authorities that Dennis was working in Forsyth and that he headed to a co-worker's apartment that evening in Macon. Dennis' roommate added that he was staying in a camper out in Macon.
When the next day rolled around, and his girlfriend could still not reach Dennis, she reported him missing. Just before 11 a.m. on May 18, Dennis' body was found in Crawford County with gunshot wounds. A homicide investigation was immediately launched.
At the apartment door's sidewalk entrance, the deputy reported a "large quantity" of blood. The sheriff's office said that a car's tire tracks were also seen leading from the parking lot to the front door.
The deputy decided to wait for backup, and then they entered the apartment, where he reported a "large pool of blood on the living room floor and blood spatter on the walled leading into the kitchen." Drag marks were seen in blood in the living room, deputies said, leading out to the front door.
The Bibb County Sheriff's Office said neighbors reported hearing two men arguing and two gunshots sometime between 9 p.m. and 10 p.m. on May 16. Neighbors also added that they heard a truck pull up to the apartment door, deputies said. While the deputy continued through the space, he said damage from gunshots could be seen, but no one was found inside.
The Bibb County Sheriff's Office said the apartment had been vacant for months, and the doors were usually locked. No arrests have been made in the case, and authorities have not provided further information about the crime.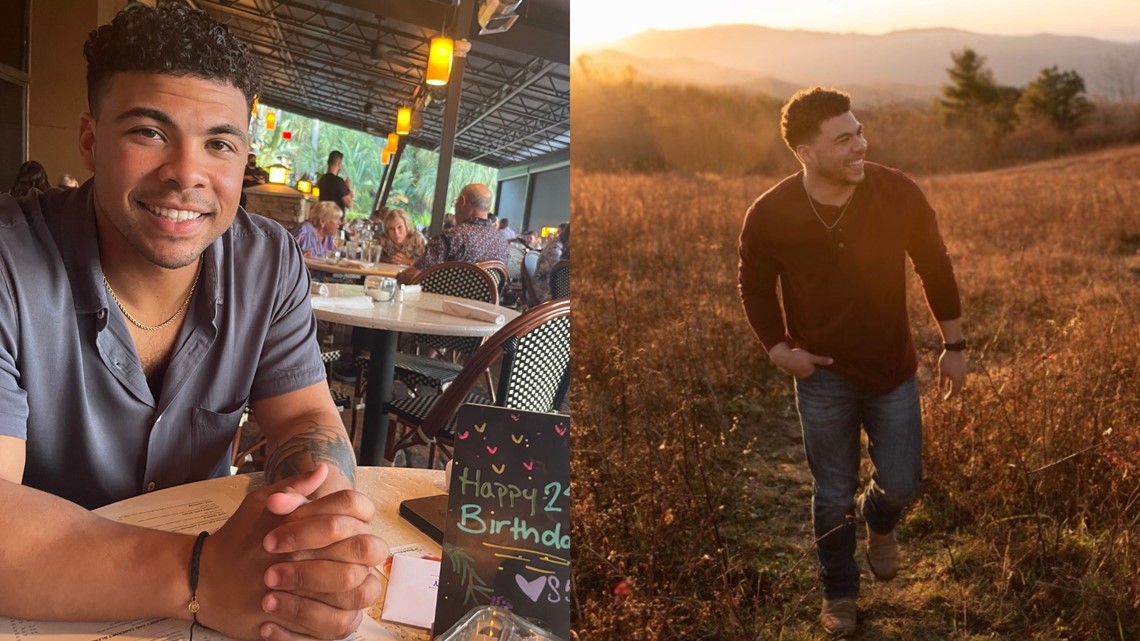 Olico Dennis' mom released a statement to 11Alive's Cody Alcorn on Monday night:
It is with the deepest sorrow that our family must announce the death of Olico. He was an extraordinary man that loved God, his family and left a positive impact on everyone he met. It is shown through the out pour of love from his friends and community. We appreciate everyone who has reached out. At this time it is too difficult to respond. Please respect our privacy at this time. We will let everyone know details for funeral arrangements.
More about Olico Dennis
Anyone with information on this homicide is asked to call 478-751-7500 or 1-877-68CRIME.