DUNWOODY, Ga. -- A man was found shot in the chest inside a parking deck at an apartment complex Monday morning.
Authorities said the suspect was killed in a crash during a police pursuit.
Law enforcement officers responded to 911 calls and found the man dead at around 5:40 a.m. Monday.
Witnesses at the Arrive Perimeter apartment complex on Asbury Square called 911 after hearing the shots. The luxury apartment complex is just off of Ashford Dunwoody Rd.
Dunwoody Police said they performed CPR that wasn't successful. No suspect immediately apparent.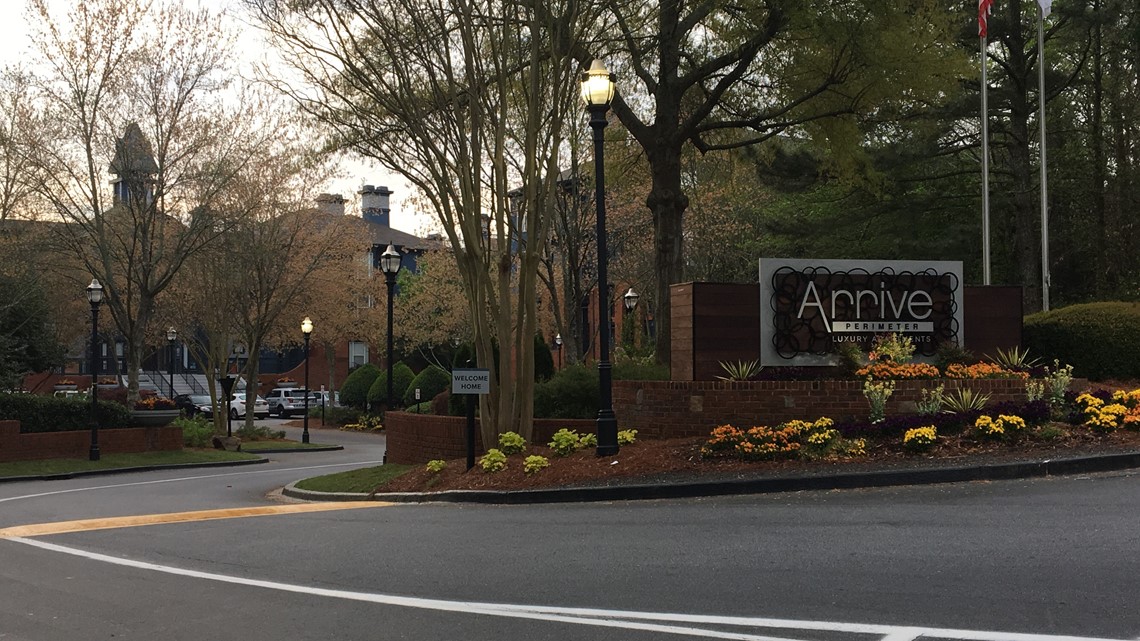 Hours later, they were still trying to identify the gunman. But police say they identified and encountered the gunman close to noon in the DeKalb County town of Ellenwood.
Georgia State Patrol confirmed that DeKalb Police were involved in the pursuit.
Police say the gunman fled in the Cadillac, with police in pursuit. The gunman sped down Anvil Block Rd., then turned west onto Bouldercrest Rd in Clayton County
At that point, it crashed into a dump truck. A witness said the Cadillac flipped with the suspect behind the wheel. The suspect died at the scene.
This is still an ongoing investigation.