BARTOW COUNTY, Ga. -- Twenty men were arrested in an undercover investigation targeting child sex predators online, according to police.
Many of the suspects have access to children through their jobs – including a certified nursing assistant, fast food and grocery workers, emergency home repair responders, electricians and college students.
The men, ranging from 20 to 50 years old, traveled from areas across northwest Georgia to meet children for sex, officials said.
One of the men was a registered sex offender and many suspects also had illegal drugs, according to a release. One man was also arrested for possession of a firearm and 24 mobile phones were confiscated.
"Operation Paladin," was a coordinated effort between the Georgia Internet Crimes Against Children Task Force, the Bureau of Investigation's Child Exploitation and Computer Crimes Unit and the Bartow County Sheriff's Office. It took several months of planning, officials said.
The purpose was to arrest people hoping to meet children online and meet them for sex. The operation also targeted people hoping to pay to have sex with children.
Online child predators often target chat rooms and websites to find children, begin conversations with them and arrange meetings. Child predators target boys and girls, officials said. Since 2014, the Georgia ICAC Task Force has arrested over 100 people in similar operations.
Over 30 cases met the threshold for arrest during "Operation Paladin," and officers had more than 200 exchanges with suspects on various social media and internet platforms posing as children, police said. In many of the messages, the suspects initiated contact with the undercover officers, who they believed to be children, and directed the conversation towards sex. In some of the cases, the suspects sent pornographic images.
Police said about half of the messages were sent through popular dating or social websites, along with websites used for classified advertisements. Many of the websites are promoted as for adults only, but police said that children often access these websites claiming to be older.
Several of the suspects arrested in "Operation Paladin" communicated with several undercover officers at the same time.
"Many predators specifically seek out minors on such websites to groom them as potential victims for sexual contact," police said.
The following were arrested and charged in Bartow County as part of "Operation Paladin":
MUGSHOTS: 20 arrested in Operation Paladin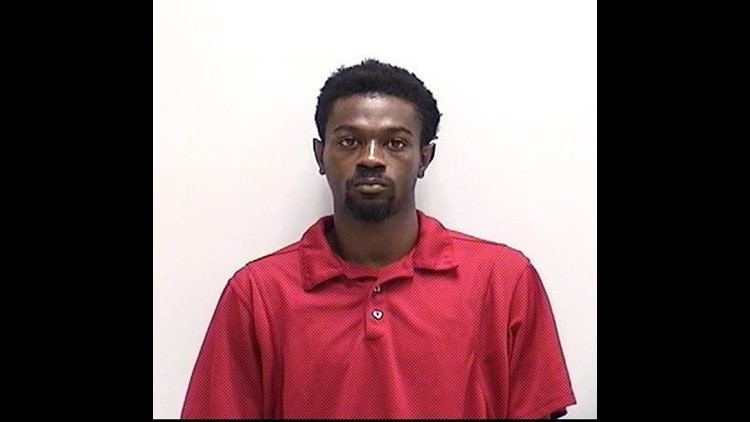 Randall Ball, W/M, Acworth, GA, 25 years of age, grocery stocker
Bailey Brown, W/M, Jasper, GA, 29 years of age, emergency home repair responder
Richard Brown, W/M, Trion, GA, 53 years of age, mill worker
Steven Byers, W/M, Jasper, GA, 33 years of age, electrician
Bryan Cain, W/M, Calhoun, GA, 36 years of age, unemployed/college student
Jeffrey Coleman, W/M, Cartersville, GA, 52 years of age, glass technician
Michael Crider, W/M, Cartersville, GA, 51 years of age, CAD operator
Daniel Dorough, W/M, Cartersville, GA, 56 years of age, self-employed landscaper
Daniel Ewart, W/M, Cartersville. GA, 38 years of age, tow truck driver
Shawn Jeffrey, B/M, Powder Springs, GA, 26 years of age, pest control technician
Clarence Mann, W/M, Kingston, GA, 59 years of age, truck driver
Vernale Mascall, B/M, Cartersville, GA, 25 years of age, fast food worker
Rick Paul, B/M, Dallas, GA, 25 years of age, Certified Nursing Assistant
Isaac Sanchez, H/M, Summerville, GA, 20 years of age, painter
Charlie Smith III, W/M, Cartersville, GA, 45 years of age, patient care technician
Thomas Smith, B/M, Rome, GA, 43 years of age, delivery driver
Timothy Smith, W/M, Cartersville, GA, 57 years of age, customer service
Conner Thrash, W/M, Woodstock, GA, 28 years of age, truck driver
Michael Turner, W/M, Villa Rica, GA, 37 years of age, unemployed
Michael Wills, W/M, Cartersville, GA, 34 years of age, tree service employee