COBB COUNTY, Ga. -- Ashley Marie Davis, a pet sitter accused of abusing two dogs and leaving them to starve to death, has been arrested.
In June 2017, Cobb County Animal Control issued arrest warrants for Ashley Marie Davis. She is wanted on two counts of aggravated cruelty to animals and two counts of abandonment of domesticated animal.
Davis is a dog sitter and in December 2016, a dog that was left in her care as a foster parent was found emaciated inside a crate that she allegedly left outside in the rain. His name is Lucky and he's deaf.
PHOTOS | 'Lucky' dog rescued after severe neglect
The person who left Lucky in Davis' care, said she believed the pet sitter may have left her house and moved two weeks before the dog was found, intentionally leaving Lucky behind.
It all started when an animal rescue organization placed Lucky with a pet sitter as a foster home, until he could be adopted.
Justine Stinnett, who works with dog rescue organizations, said she handed off Lucky to a Smyrna woman on Nov. 11, 2016. According to her, when she dropped him off, he was a healthy 50-lb. dog.
But a month later, she had to save her rescue dog, after finding out that he had missed a vet appointment. She found Lucky, inside a crate, starving.
After Lucky's story went viral, the director of the Meriwether County Animal Shelter said she contacted Stinnett, concerned about a dog, Simpson, that they had recently adopted to the same woman.
Simpson is a blind American bulldog. Stinnett immediately returned to the house to look.
"We went back to the house and the door was open and there he was. He was stumbling, he can't see. He's blind. So mine was deaf. So she left a blind dog and a deaf dog to die in a home with no food, no water. Nothing," Stinnett said in a previous interview.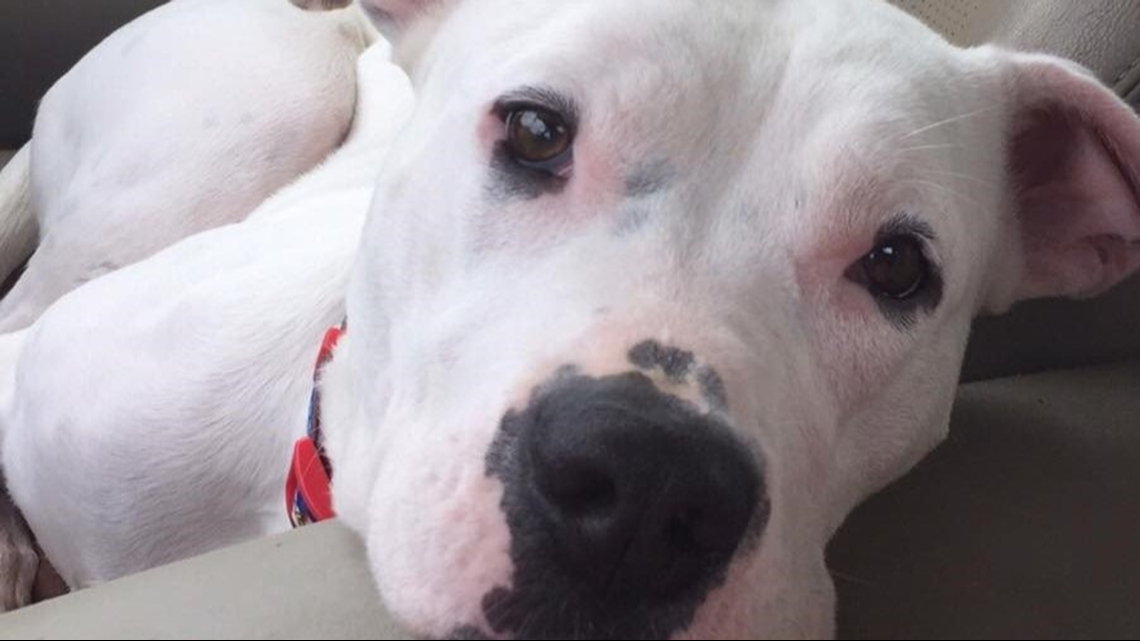 Lucky has made a full recovery.
Police said they found three other dogs in Davis' home, including a severely underweight dog. Those dogs are said to be in good health now, and are being kept at Cobb County Animal Control until the case is resolved.