DEKALB COUNTY, Ga. — A pregnant woman is in critical condition after a shooting at the Brannon Hill Condominiums in Clarkston, according to DeKalb County Police.
Officers who were called to the scene at 6601 Old Singleton Lane around 5:45 a.m. Thursday, confirmed that the victim is hospitalized with life-threatening injuries.
"The victim was pregnant at the time of the shooting and once she arrived at the hospital doctors took over her care," police said in a statement. "The baby was not delivered on scene. Both victims are in critical condition."
The Brannon Hill Condominiums have been consistently plagued by crime and structural damage issues over the last two decades.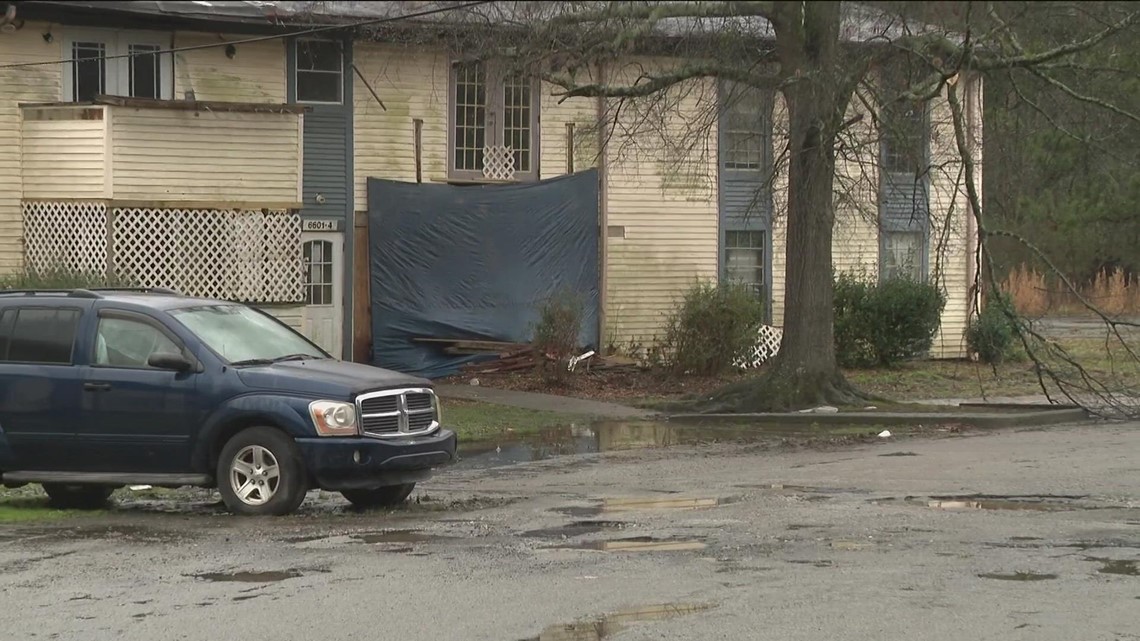 11Alive has a team headed to the scene to gather more information.
This is a developing story. Check back often for new information.
Also download the 11Alive News app and sign up to receive alerts for the latest on this story and other breaking news in Atlanta and north Georgia.