Officer Christopher Eric Ewing was working as a traffic enforcer when he was killed in a crash three years ago on South Cobb Drive at Oak Drive, previous reports stated.
While on duty, he noticed a speeding car and attempted a traffic stop. Before the officer could catch up with the car, Robert Cox ran into him while making a left turn in front of the patrol car, ultimately killing him.
Georgia State Patrol troopers questioned Cox shortly after the accident and noticed the smell of alcohol on him. The DA's office said Cox was arrested after a few sobriety tests.
According to previous reports, Georgia Bureau of Investigation agents later determined that Cox was driving under the influence at the time of the crash.
During the trial, the jury viewed video from Ewing's dashcam and nearby gas station surveillance footage, helping them decide the case, the DA's office stated.
Ewing was a 2-year U.S. Air Force veteran. Former Smyrna Police Chief Joseph Bennett said Ewing worked nights in the Uniform Patrol Division and had recently received a lifesaving award before he was killed, previous reports said.
Bennett said he was an employee any police chief would want to have. He said he had a "very, very bright future."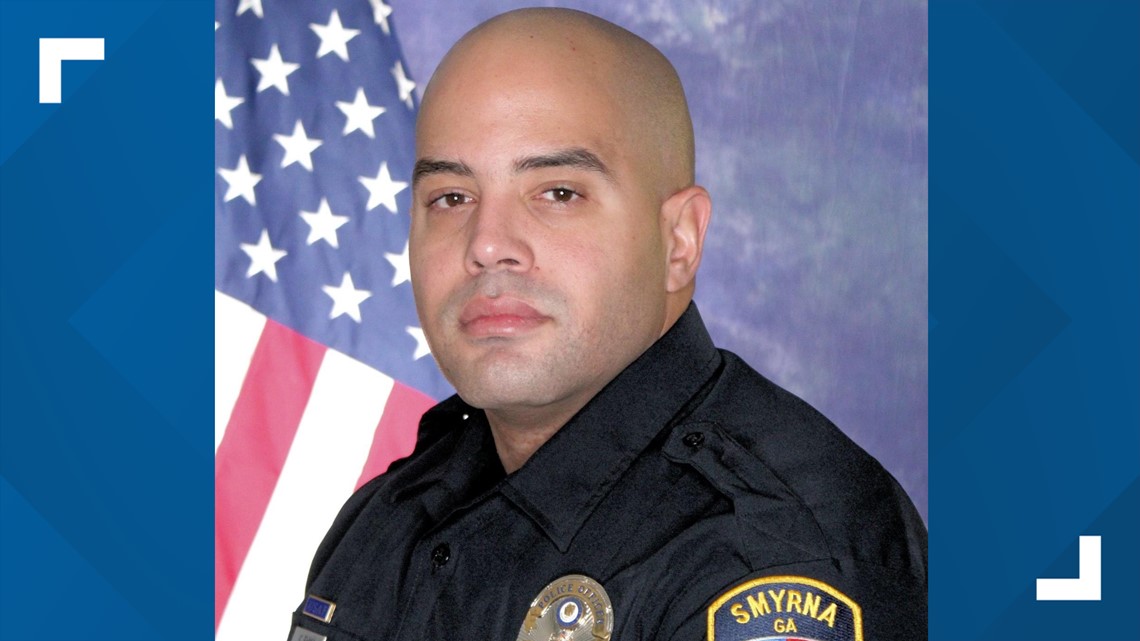 After the Cobb County jury reached a verdict, Assistant District Attorney Jay Winkler commented about the case in the following statement:
"We hear often about the dangers of drinking and driving and this case was a tragic result of the Defendant's choice to drive while under the influence, which cost Officer Ewing his life. My heart goes out to Officer Ewing's family, friends and colleagues from the Smyrna Police Department, and I hope that they find some peace and comfort in this verdict."
Cox was found guilty on charges of one count of vehicular homicide by vehicle 1st degree, one count of failure to yield, one count of open container and one count of tampering with evidence.
The 38-year-old Duluth man was out on bond awaiting his trial. He was then taken into custody after his trial.
According to the Cobb County district attorney, he will be sentenced next month.