Helen Rose Mitchell, 49, and Jaequnn Davis, 19, were shot and killed at an apartment on Williamson Street in Rockdale. Peerless Brown, 24, was shot in the face and airlifted to Atlanta Medical Center.
Blocks away, 24-year-old Arkeyla Perry and her boyfriend, 26-year-old Dadrian Cummings, were found shot and killed at a home on Rome Street.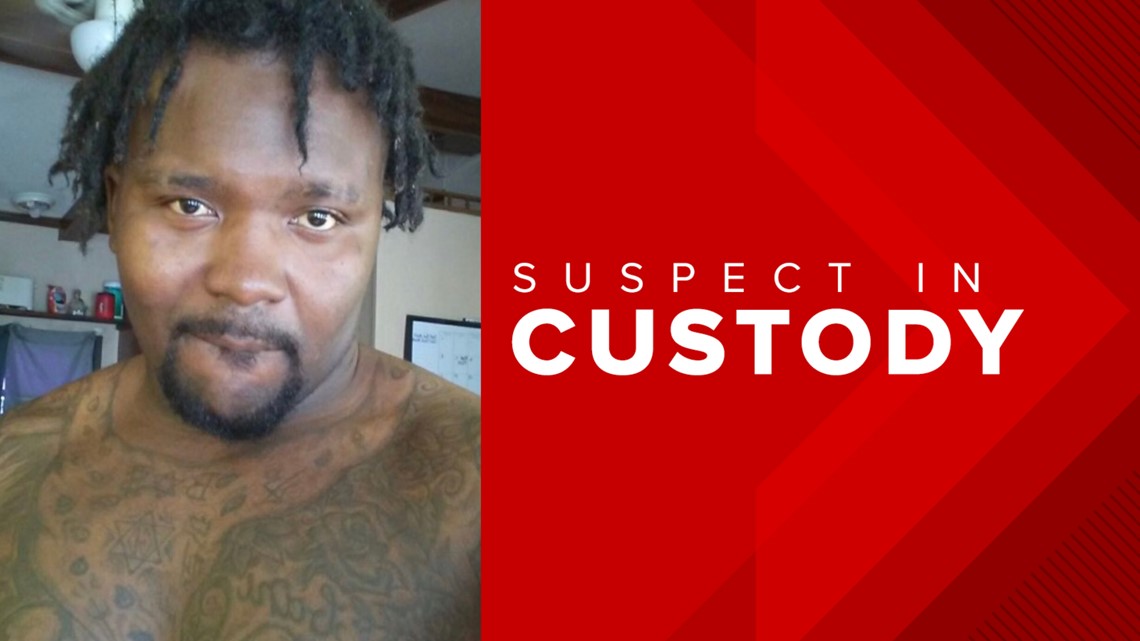 Officials believe Gamble targeted the victims and are working to learn his motive.
"They were targeted, but I don't know why," said Cave Springs Police Chief Keith Sorrells. "It's pretty evident that when you shoot these three people and then - if in fact it's the same shooter and then go right there - they're targeted for some reason. But we don't know why at this time."
Delane Johnson said she saw Gamble two hours before the first shooting. He was hanging out with her cousin, Cummings.
"He [Gamble] was acting real weird, like funny-like. He wasn't acting like himself," Johnson said. She said Gamble and Cummings were "best friends."
"Like, that's his best friend, so it's kinda weird for him, or for me to think he did something like this," Johnson said. "But it's also weird how you just 'poof' and disappear."
That afternoon, Johnson said Cummings and Perry stopped her home. Johnson left for the store and returned to find them both killed.
"By the time I pulled out of my driveway and went to Walmart and came back, in the midst of that, in between the gaps, that happened," Johnson said.
Investigators say Gamble stole a Ford Truck and drove away from both crime scenes. The truck has since been recovered in the Cartersville area - the same region where he had a listed address when he was arrested on a probation violation 2 years earlier.
"I mean, it's just unheard of, a small community like this, because this is a relatively quiet community," Sorrells said.
One of the victim's cousins told us Thursday why she thinks Gamble, who was with two of the victims before they were killed, would resort to murder.
"When someone has slacking money and they best friends and one of the has more money than you, you will feel intimidated, and you will do what you have to to get that money," she said. "So that's why I feel like what happened. You can't trust nobody in the street really."
The GBI considers Gamble armed and dangerous. If you see him call 911 immediately.
Photos: Victims found shot, killed in north Georgia