UNION CITY, Ga. — A security guard working the set of a movie production was shot in the lower torso on Friday in Union City, police said.
Police responded to the call at around 7:20 p.m. to the Citizens Lanes bowling alley off Goodson Connector Road in Union City. When police arrived, they began to render aid until Grady EMS arrived.
A film production crew was at the bowling alley filming an upcoming movie, police said.
"Crew members got into a verbal altercation with three unknown male subjects," police said in a news release. "One of the crew members continued to escort the subjects off the movie set."
Police said one man began shooting toward the film production crew, striking a vehicle and a female security guard who was exiting her vehicle for shift work at the bowling alley.
All three subjects ran off and are now wanted for questioning. On Monday, police released surveillance images from the scene.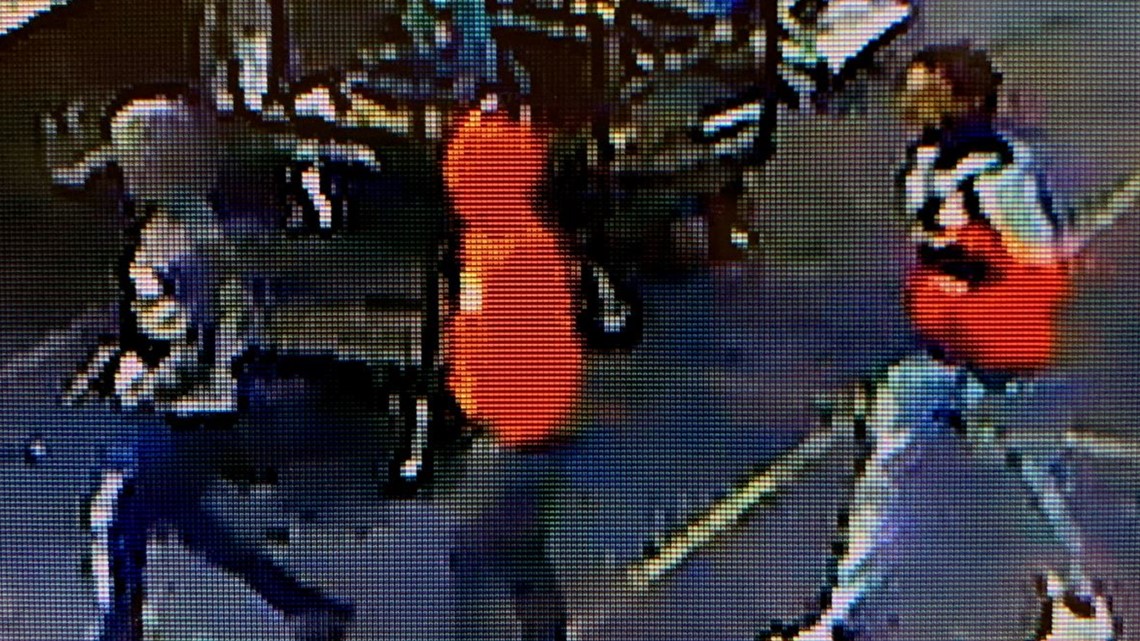 Investigators in Union City are actively working the case and have received a number of tips and following up on some credible leads.
The security guard was listed in stable condition from her injuries and looks to make a full recovery, police said.
Police in Union City confirmed this is the same movie where another incident happened on Friday.
According to the A-Scene, Freaky Friday the 13th has been filming near the high school.