STONECREST, Ga. – A recent Decatur High School graduate died Saturday night after a suspected drunk driver hit her car at a stoplight near The Mall at Stonecrest.
Kennedy Segars, 18, was behind the wheel of a 2016 black Honda Civic and stopped at a stop light at the intersection of Klondike Road and Mall Parkway when she was hit from behind. She hit the car in front of her, causing a chain-reaction with three other vehicles. According to the police report, she died of a traumatic brain injury caused in the accident.
Segars was a freshman at Alabama State University and a 2018 Decatur High School graduate.She was on her way to visit her mother when the crash occurred.
"Kennedy was a bright, energetic and loving spirit. I am proud to be her mother and I will stand for her and demand justice now that she is gone," said Quvada Moreland, Segars' mother. "I know our family and community will stand with us."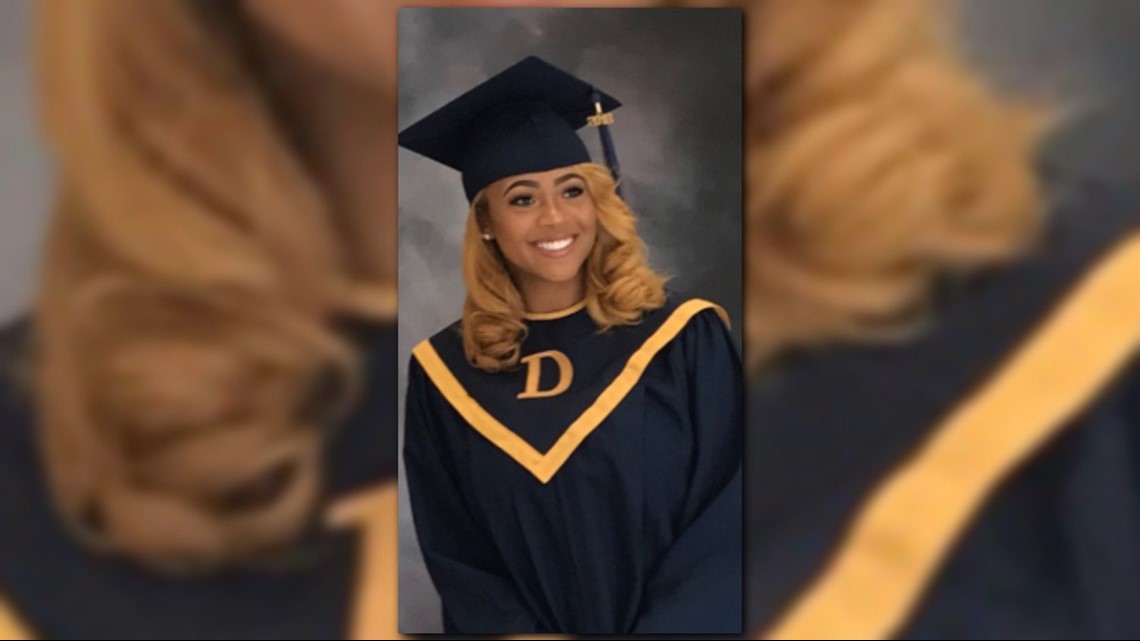 One other driver involved in the crash was taken to the hospital for treatment.
Reginald Stubbs, 52, is now facing vehicular homicide charges in connection with her death. While he refused to take a drug and alcohol test at the scene, detectives believed he was drunk behind the wheel. Investigators said he was following Segars' car too closely in his black Mercedes Benz when he caused the accident.
The suspect's first court appearance was Friday. Her family and friends all had to sit and listen to what happened to Kennedy - as well as learn that the man accused of her death- may get bond.
"My daughter was very special," Marvin Segars said, Kennedy's dad. "She was very strong, very determined, she was just a grinder and for this man to take my daughter and try to even get a bond , it's just crazy."
Officials who testified on Friday said there was no evidence that Stubbs tried to stop before rear-ending Segars' car and appeared to be traveling at least 40 mph when he made impact. A police officer testified that they could smell alcohol on Stubbs' breath and he was slurring his speech when they arrived on the scene of the crash.
According to police, Stubbs admitted to drinking at a Ruby Tuesday's restaurant while watching the UGA game before driving. He allegedly told officers he took a shot every time UGA scored, along with drinking three Budweiser beers and three margaritas.
He is charged with homicide by vehicle, along with DUI, following too closely and serious injury by vehicle.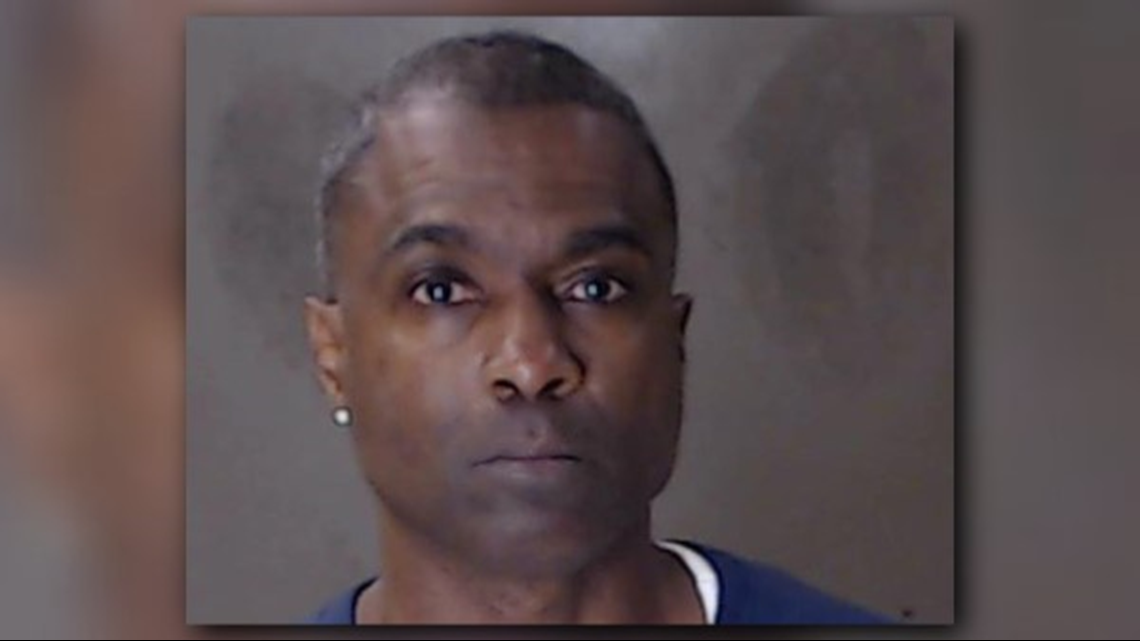 Over 100 of Segars' family and friends filled the DeKalb Magistrate courtroom in Decatur to protest his bail hearing.
"A family should never stand alone when we believe the death of their child was preventable," said her family attorney, Mawuli Davis. "We will stand in support of this beautiful young woman's life."
"When this incident happened, she was supposed to come by the house the next day," said Harry Williams, Kennedy's godfather. "I was robbed of that opportunity to see her again. For that reason, Mr. Stubbs should not be released."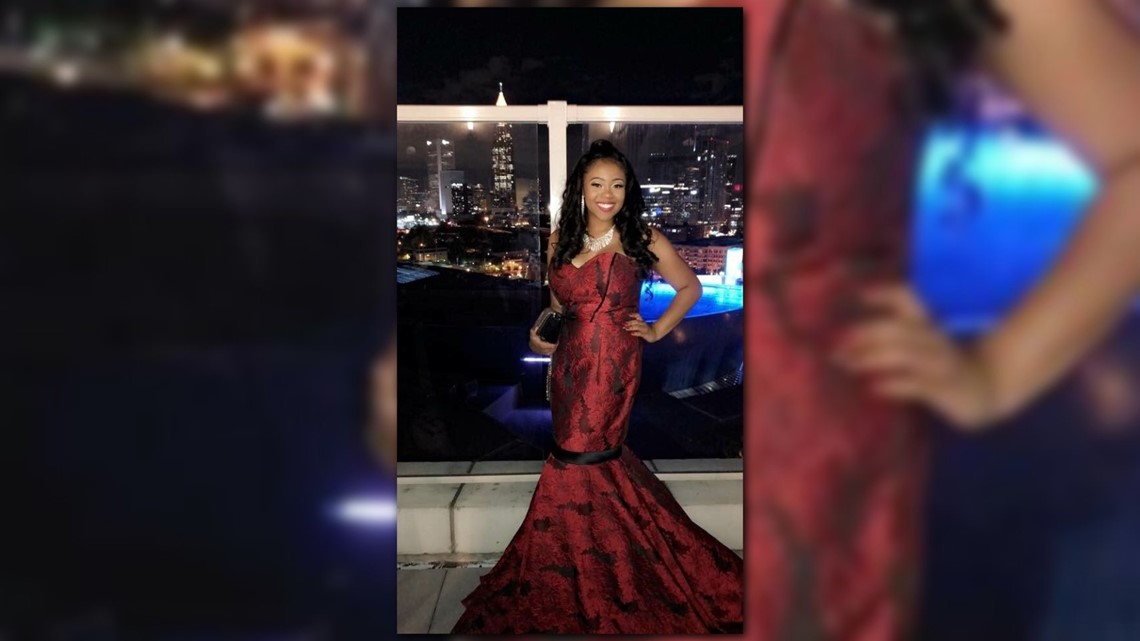 Stubbs' attorney asked for house arrest, but Segars' family opposed, stating they live about a mile away from Stubbs and don't feel comfortable with him out on bond.
The Magistrate judge decided to hold off on making a decision about the bond until a later date, because of the high emotion in the courtroom.
"I hope and I pray that the man responsible for this he pays for it," said Fallon Barns, the victim's best friend."Because I have not known anything but Kennedy my whole life, And on October 13th, that man took my best friend away from me, my sister! So, I want justice for Kennedy and I hope and pray that everyone out there that knows her and is familiar how beautiful of a soul she is is able to use this as motivation because that's what she would want everyone else to do."
Decatur High School principal Arlethea Williams issued the following statement about Segars' death:
"We are deeply saddened by the tragic loss of one of our recent graduates, Kennedy Segars. Kennedy brought tremendous joy to students and staff alike. We are all better people as a result of knowing her. Kennedy's passing has left an indescribable hole in our hearts, and she will be sorely missed."
In court, 11Alive also learned that Stubbs was accused in a DUI crash in 2013.
A candlelit vigil for Segars is scheduled for Wednesday night at 6:30 p.m. on the Decatur High School football field.