ATLANTA — A 17-year-old charged with stealing car and leading police on a chase through Atlanta was arrested two days after he was released on bond, after he allegedly tried to rape a female jogger in the front yard of a home in northwest Atlanta.
DeShaun Garrison allegedly led police on a pursuit on Donald Lee Hollowell Parkway NW with two teen girls in the backseat at 4 a.m. on May 5. According to the police report, he got out of the vehicle and tried to escape on foot but was caught hiding in a bush.
One of the girls was staying at the other girl's home when Garrison knocked on the door and invited the girls for a ride, according to Atlanta Police. The girls reportedly asked him where he got the vehicle and he said it was his mother's.
After the chase, one girl tried to run and the other stayed in the car, according to the incident report. The girl's mother who was watching the teens was charged with a curfew violation and the girls were returned safely home.
When Garrison was arrested, he was wearing an ankle monitor and had a large black pocket knife and window puncher in his possession. Police learned that the car he was driving had been carjacked from the owner by gunpoint in Forest Park.
Garrison escaped custody on his way to jail, according to police. He turned himself in around noon on the same day and was charged with theft by receiving stolen auto, obstruction, criminal damage to property in the second degree and multiple traffic charges. He was also charged with escape after fleeing Fulton County Jail.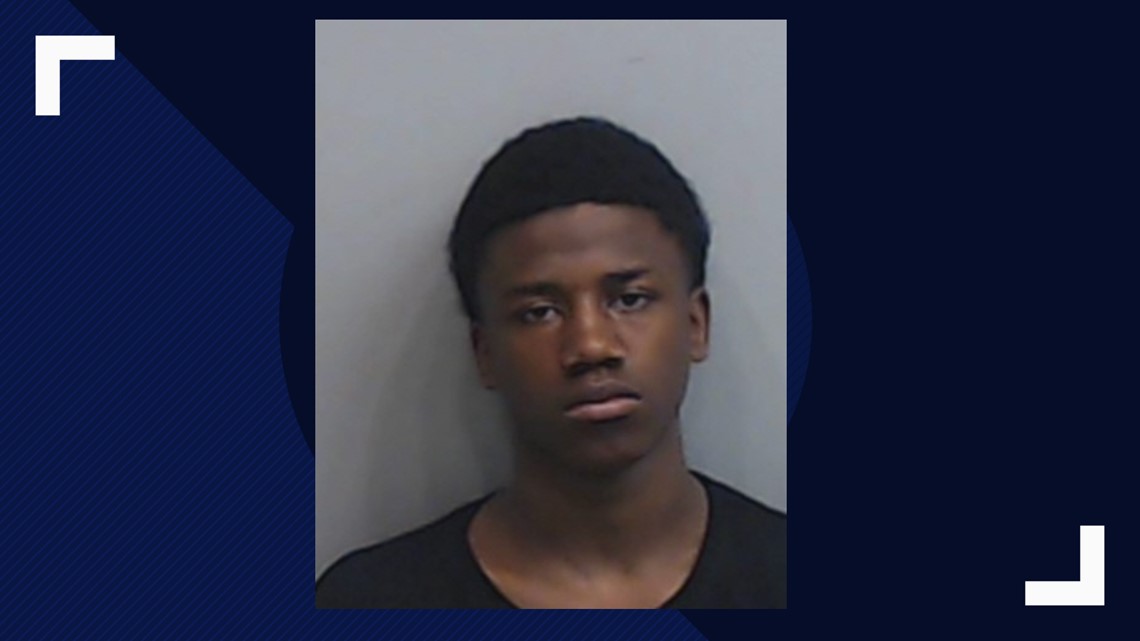 Garrison was released from jail on a signature bond on May 7, and two days later he allegedly committed the violent attack on a stranger.
According to Atlanta Police, Garrison allegedly attacked a woman while she was jogging on Abner Place in northwest Atlanta around 9 a.m. on May 9 – two days after his release from jail. Police said he attempted to rape the woman in the front yard of a home. A witness saw what was happening and rushed to help the her, police said. That person held Garrison until police arrived and took him into custody.
Now, Garrison is back at Fulton County Jail and has been charged with rape.