HALL COUNTY, Ga. — Three suspects involved in the killing of a Hall County deputy on Sunday night made their first court appearance Tuesday afternoon.
Hector Garcia-Solis, 17, is believed to have shot Deputy Nicolas Dixon in an exchange of gunfire after he and the three other suspects ran from a car they crashed in a police chase in Gainesville.
The deputy died a short time later of the gunshot wound.
Garcia-Solis is charged with felony murder. He was also shot in the exchange and remains in the hospital. He was last known to be in critical condition.
The other three suspects are Bryan Omar Cruz, London Clements and Eric Edgardo Velazquez. All are 17 years old and face party to a crime charges. They appeared before a judge Tuesday.
Suspects in Hall County Sheriff Deputy shooting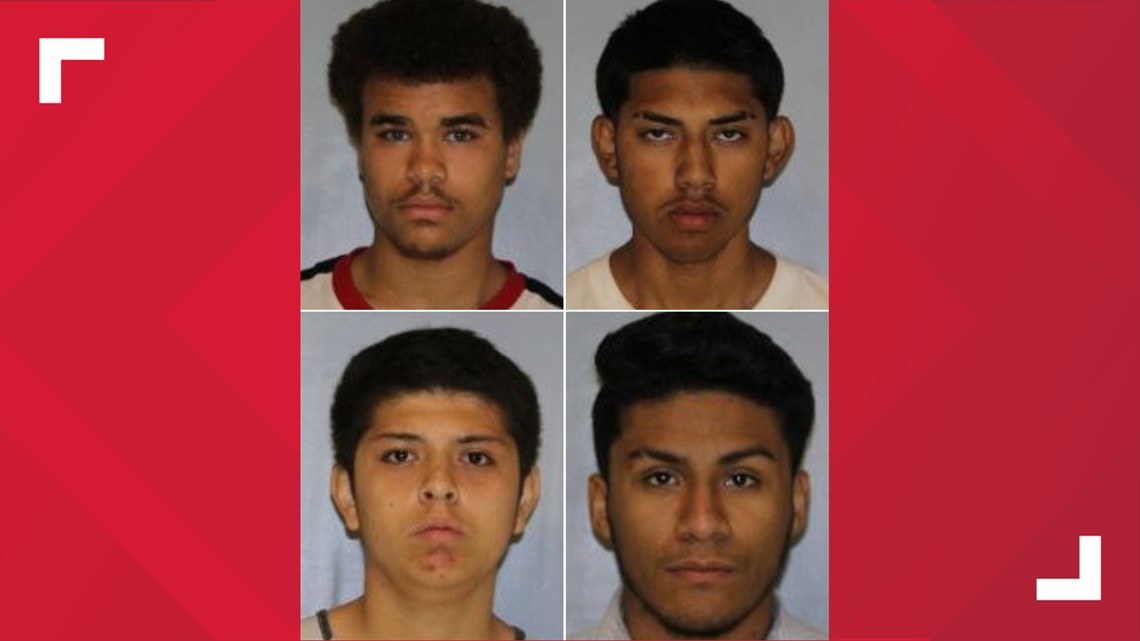 Deputy Dixon was described as a "beloved member of our sheriff's office" who always "ran towards the danger" by Hall County Sheriff Gerald Couch.
Dixon left behind a wife and two children, a 9-year-old boy and 3-month-old infant son.
A memorial fund has been established for him. On Tuesday night family members gathered for a visitation and a vigil was held for the community.
MORE 11ALIVE COVERAGE
Teen accused of shooting Hall County deputy had just been released from jail five days earlier
Law enforcement agencies send condolences to fallen Hall County deputy
What we know about the deputy killed after a police chase Sunday night
Four teens charged with felony murder after Hall County deputy is shot and killed
'Boom, boom, boom!' Man describes dodging bullets with family during shootout that killed Hall County deputy