14-year-old Sonja Harrison was shot in the head and killed after a bullet flew into her apartment from the unit upstairs -- and her family is asking for anyone with information to talk to police.
"We want whoever did this, to please come forward," Harrison's mom, Sonja Denise Harrison, told 11Alive. "Even if it was an accident."
The 14-year-old 8th grader was 8 months pregnant with a girl, her family said. She was due to give birth in December and was the youngest of 7 children, her mother said.
"Yes, she was pregnant, but she had a future," Harrison said. "She was going to finish school and she was talking about going into the Army for her and her baby."
Harrison said she got a call about what happened from her older daughter's mother-in-law.
"Her daughter and my daughter in the living room, getting ready to watch a movie," she said.
Police believe there were several people inside the upstairs apartment when the shot was fired. Right now, they believe it was only one round was fired.
Photos: 14-year-old shot in head, killed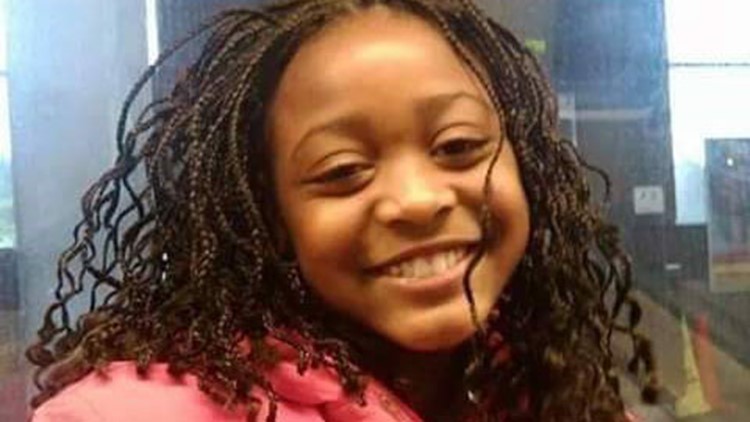 "If this was an accident, you need to prove it. I just want them to turn themselves in right now," Harrison said. "They took my baby's future."
Detectives say the investigation is still active, and they are still working to find out more details, including whether the shooting was accidental. They are interviewing the people in the upstairs apartment as part of that investigation.
"It is an unfortunate situation," said Capt. LeAnn Browning with the Atlanta Police Department. "The age of the child - it's very heart-wrenching."
They are now asking anyone with information that could help to come forward and call Crime Stoppers.