ATLANTA — With an indictment still likely many months away and a trial probably not possible for another year or longer, legal experts say investigators are essentially trying to answer one fundamental question in the Alexis Crawford murder case: Who was the real killer here?
That question fundamentally underpins what will eventually happen to the two accused killers, Crawford's close friend and roommate Jordyn Jones and Jones' boyfriend at the time, Barron Brantley – how they're prosecuted, whether they're convicted and what potential sentence a conviction would carry.
Last Thursday, prosecutors gave a brief glimpse into how they might try Jones' case, as she was denied bond in a hearing that Brantley, for his part, waived. The next day it was reversed, with Jones waiving a preliminary hearing while Brantley sat in court as an Atlanta Police detective outlined critical details that led to their arrests.
Between the two court proceedings, an overall picture of the murder allegation emerged: that the two killed Crawford during an altercation in the early morning of Oct. 31, disposed of her body in a Decatur park and sought to hide their tracks in the following days.
With the detective testifying the two have effectively already admitted the basic facts of the murder and their involvement, it will be the many details we still don't know that will have a profound impact on who ultimately takes the lion's share of blame for the killing of Alexis Crawford, 11Alive legal analyst Meg Strickler said Monday.
"As time progresses, everybody will get a little bit more understanding of what occurred. Forensics might come back, more video compilations (of surveillance footage) … these kinds of things. A more extensive investigation is happening as we speak," she said. "As those corroborating – or circumstantial evidence comes to light, it will help build a timeline, and that may help exonerate one, may mitigate one of the two."
Strickler said that in particular, investigators will be looking for communications between Jones and Brantley to determine if one of them had more influence over the other, or if some factor in their relationship helps explain the other's alleged involvement in the murder.
For instance, Strickler said a situation where Brantley was an abusive partner and presented an ongoing physical threat to Jones – proven with threatening texts or calls – might help her in the eyes of the law.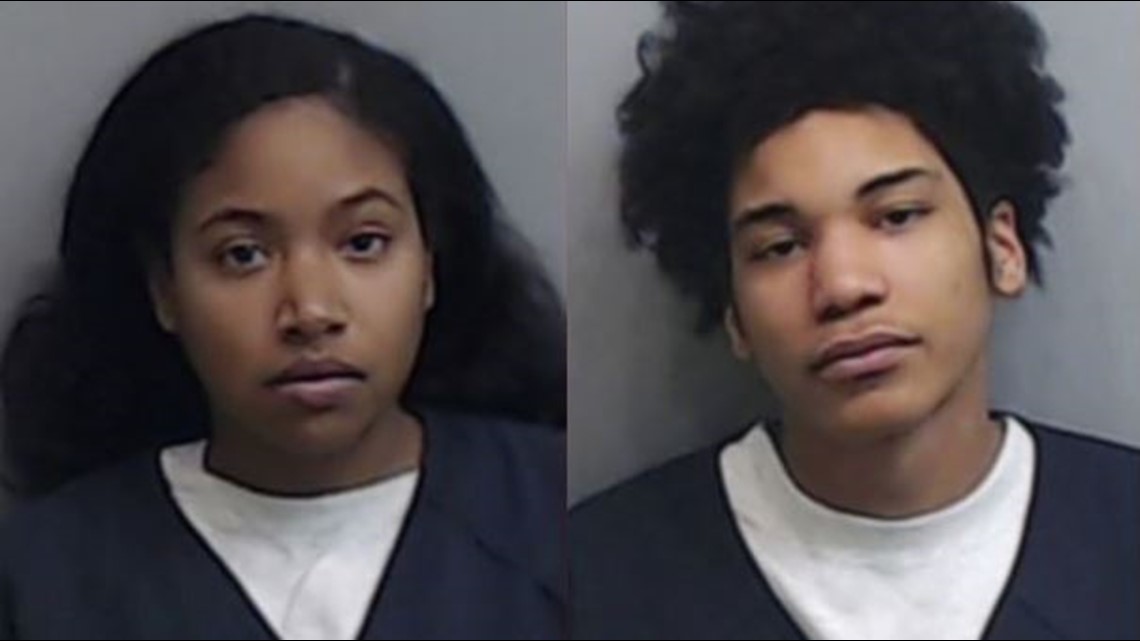 On the flip side, Strickler said, if there was some kind of communication from Jones to Brantley that said something like "I'm done with my roommate, let's get rid of her," it could serve as a mitigating factor for him.
"You'd be surprised at what people text or instant message or use in a Snapchat discussion. These kids put all kinds of stuff out there they think disappears," Strickler said. "If any of that indicates one or the other is more the leader in this, the other one then looks better."
Given that Brantley is also accused of raping Crawford just days before the murder, and prosecutors allege Jones tried to conceal the evidence of that in conversations with Crawford's family members – and that both allegedly first lied to law enforcement before they were confronted with what detectives knew – the other option is that both could be held equally accountable.
"This could be as bad as they're both evil people, there's no mitigation, down they both go," Strickler said.
If there is some piece of key mitigating evidence, or some unforeseen mistake investigators may have made, then the district attorney's office could at that point seek out a deal with one or the other, Strickler explained.
"It's a common thing in general. The reason when it happens is certain facts of certain cases, but going back to the mitigating thing – they'll negotiate with you if there was some massive mistake, or even small mistake done, where we could litigate for years on end, but it's like, 'let's call it a day, your client's not going to win, but knowing all this, we'll plead it out to X amount of years'," Strickler said. "That's all very possible."
For the foreseeable future, the two will be waiting in jail on an indictment from Fulton County District Attorney Paul Howard. That itself could take anywhere from a few months to a year.
Once that happens, it will set off another series of motions and hearings on the way to a trial that could be another year or more away.
"When media's involved, it changes the general equation sometimes. As a general rule, at least a year before they're indicted, but when media's involved, and this is kind of an egregious case, timelines do change," Strickler said. "This situation, however the facts actually happened, is horrible and horrid."