ALPHARETTA, Ga. — An officer whose K-9 attacked a man outside his home in Alpharetta in 2021 has been indicted by a Fulton County grand jury.
The former Alpharetta Police officer, Michael Esposito, now faces charges including aggravated assault, aggravated battery and violation of oath by a public officer in the case.
The original incident happened in the summer of 2021, during a police response to the home of Travis Moya. The husband and father was then bit and taken to the ground during what was a mental health call to his home.
The indictment faults Esposito with the incident in the violation of oath charge, stating he "did fail to faithfully discharge his duties... when he permitted a certain police canine to bite" Moya.
The further assault and battery charges allege he directed the K-9's actions, stating he was "using a police canine as an instrument" and "did maliciously cause bodily harm... by unlawfully directing a police canine to bite" Moya.
11Alive reported at the time that Moya's wife made the call - which attorneys said Wednesday was not to police, but for an emergency ambulance response - because he was acting strange at home. Police nonetheless responded and classified it as a "domestic disturbance call" and said he became verbally and physically aggressive when they arrived at the home.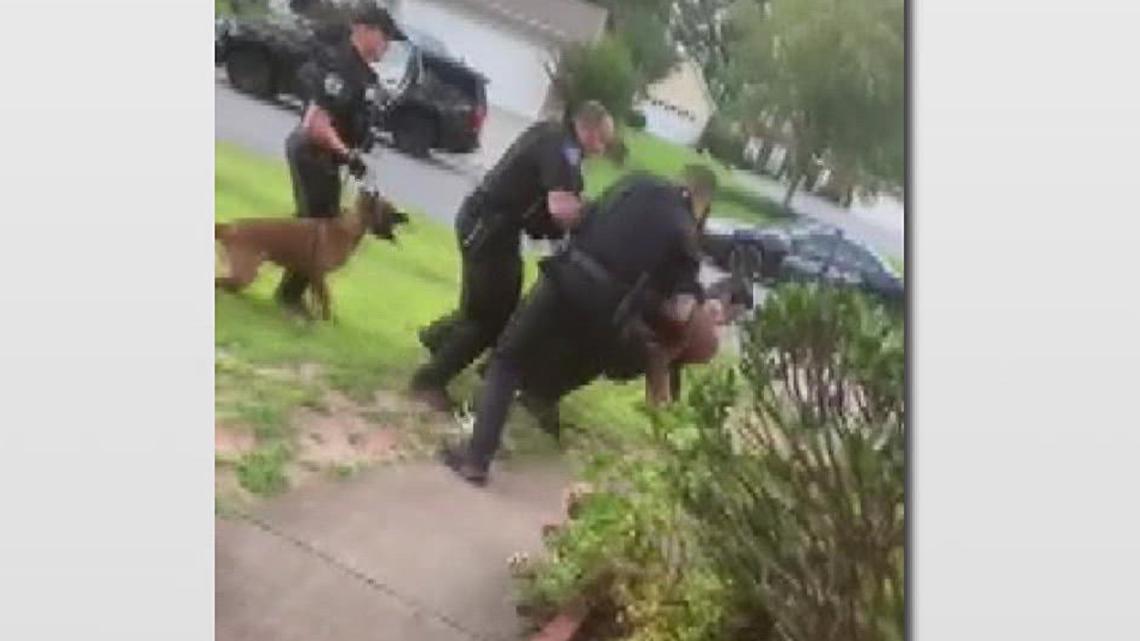 Attorney L. Chris Stewart said at the time he believed charges had only ever been added against Moya "to hide the bad behavior of the officer involved in this situation."
Moya said he lost 100% physical mobility and job opportunities because of the incident.
"The whole experience has been traumatic. It's affected myself, my family a whole realm of things," Moya said at a press conference in 2021.
Kami Moya, his wife, said he suffered 40 dog bites and said she was there recording video as the incident unfolded.
"It was terrifying to record my husband being attacked and trying to record and care at the same time. It was the most traumatic experience ever. There were pieces of his arm - he's missing pieces of his arm," she said.