DEKALB COUNTY, Ga. — A juror in the Robert Olsen trial described how difficult it was for all 12 members to come to a consensus on how to convict the ex-DeKalb County Police officer charged with killing unarmed veteran Anthony Hill.
The juror did not want his name or his face used, instead asking to be referred to only by his juror number: 31.
He told 11Alive the jury was evenly split at one point during the six days of deliberations. Half felt Olsen should be found not guilty on the most serious counts of murder and aggravated assault; the other half of the jury felt he should be found guilty.
He gave a lengthy interview to 11Alive outside the DeKalb County courthouse Monday afternoon, after Olsen was found guilty on some of the charges.
More: Robert Olsen's wife cries in court as verdict is read
"It was very, very difficult. Very, very difficult. Because we're dealing with people on one side that says (it was) defense and we're dealing with people on the other side who said it wasn't self defense," the juror said. "It was pretty much fighting a brick wall."
Juror 31 said he wanted to find Olsen guilty of all six charges he was facing:
2 counts felony murder
1 count aggravated assault
2 counts of violation of oath by public officer
1 count of making a false statement
In the end, Juror 31 said he and members of "his camp" compromised to render a guilty verdict for aggravated assault, making a false statement and both counts of violation of oath by public officer.
RELATED: Robert Olsen found not guilty of murder in killing of Anthony Hill; guilty on other counts
Olsen was responding to a 911 call about a possibly mentally disturbed individual who was wandering around The Heights at Chamblee apartments at approximately 1:30 p.m. on March 9, 2015.
Olsen said when he arrived on scene, Hill started running at him at full speed. Olsen said he got out of his car and twice yelled, "Stop!," but Hill continued running.
Olsen shot Hill twice, killing him. The former officer said he was scared for his life.
Hill was an Air Force veteran who had been diagnosed as a bipolar. He was off his medicine at the time of the shooting and his family says he was in the midst of a mental breakdown.
RELATED: 'He was very peaceful': Those close to Anthony Hill were in disbelief at shooting
Juror 31 said there were jury members who felt the case should not have even been tried because they felt it was a clear case of self defense.
"There was people that felt like, 'this is ridiculous'," he said.
On the flip side, he said there were jurors that felt Olsen should be found guilty of felony murder, which would have meant a life sentence. He referenced one of the two jurors who cried while the verdict was being read.
"We had to talk to her and try to get her to understand that, we're the best that DeKalb County probably is going to find to put on this jury team," he said.
Juror 31 said she wanted to convict Olsen of murder but, in the end, agreed with him to compromise on aggravated assault.
RELATED: Jury reaches verdict in trial of ex-officer charged with murdering naked, unarmed veteran
11Alive asked Juror 31 how contentious it was in the courtroom. He confirmed that jurors were overheard yelling in the jury room at times. That was a snapshot of what sounds like contentious, heated deliberations.
"My little team that I had, we had to put a sketch of things together to try to convince the others that this was not self-defense," he explained. "A naked man, nude, doesn't pose a threat to a trained, professional cop. But some people didn't find that justifiable."
Juror 31 said his mind was made up watching the interview Olsen did with the Georgia Bureau of Investigation (GBI) shortly after Hill was shot. He said he counted six lies Olsen made during that interview.
"Once you lie, it's hard to believe anything else," he said. "And that's what I was going off: the lies. The lies and the lies and the lies helped me make my decision quicker."
He said the jury's mood had changed by Monday morning, the sixth day of deliberations.
"I don't know what happened this morning. They probably had some good coffee. I don't know what happened," he said. "But they just came in the room, and I said I'm sticking with what I want, and I'm ready to ride this thing all the way to December if I have to."
Juror 31 said he felt this case was an example of what's wrong with the criminal justice system.
"He (Olsen) should know how to deescalate a situation like that," he said. "Cops that's ready to from zero to ten very quickly, we don't need cops like that out there."
Juror 31 is 36 years old and was the only African American man on the jury. He said he felt is was important to speak with Anthony Hill's mother after the verdict was read.
"I have a son, and it hit me close. So, I had to talk to her and give her a clear understand of the reason why the verdict is the way it is," he said. "Because if I didn't let her know, all kinds of stuff was going to go through her head."
Olsen will be sentenced Nov. 1. He faces a maximum sentence of 35 years in prison.
PHOTOS | Anthony Hill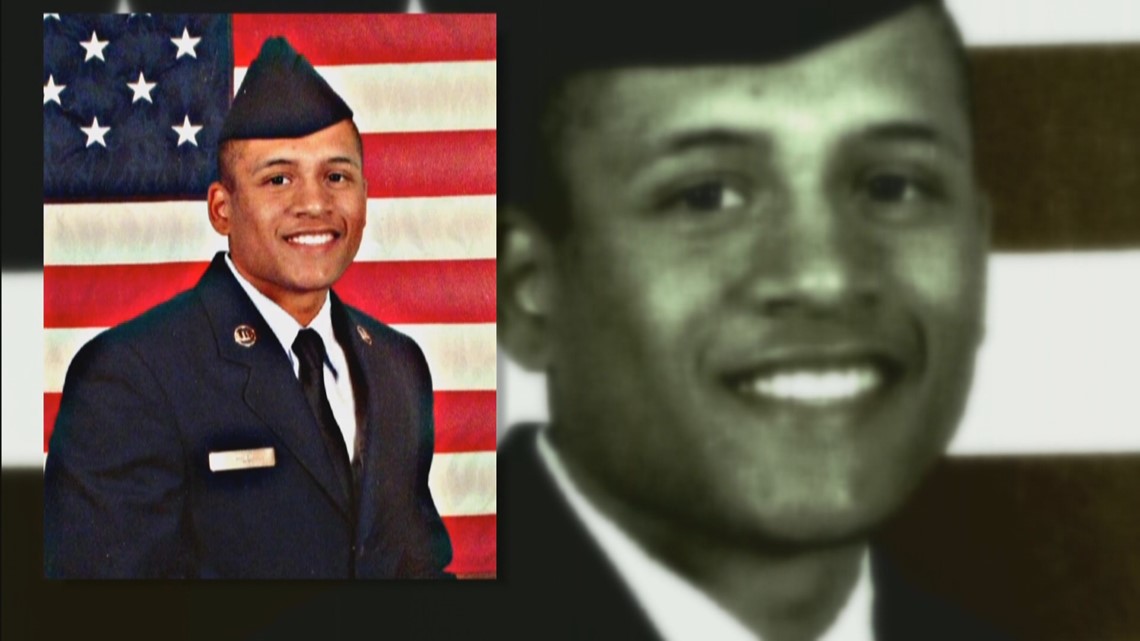 More from trial:
Second officer on scene of Anthony Hill shooting testifies Robert Olsen had an 'Oh ****' look on his face
Former DeKalb Police officer accused of killing naked, unarmed veteran rejected plea deal
Cell phone video shows moments after shooting
OTHER 11ALIVE HEADLINES
Sophie's Nightmare: How a Georgia mother allowed her boyfriend to impregnate her 10-year-old
Police: He took a cupcake. They beat him to death with a baseball bat.