ATLANTA — Prosecutors and defense attorneys began the work of narrowing a jury pool for the trial slated to begin next week against Young Thug and the alleged YSL street gang.
Jury selection is expected to take five to six weeks, 11Alive's Bobeth Yates reports from the courthouse on Wednesday. The process will determine the 12 jurors, and alternates, who will be asked to serve for months in what is expected to be a sprawling trial that could last much of 2023.
In addition to Grammy-wining rapper Young Thug, whom prosecutors have honed in on as the alleged founder and leader of a street gang known as Young Slime Life - in one instance last year calling him "King Slime" - there will be 13 others on trial.
Young Thug's lawyers have adamantly maintained YSL is simply the rapper's label - Young Stoner Life. They have framed the case as one that is effectively scapegoating him as a face of crime in Atlanta and targeting his art, which features raw themes about the rise out of - and ties he maintains to - his underserved and often violent childhood Atlanta neighborhood of Cleveland Avenue.
Among the outgrowths of this case has been the Protect Black Art movement and lingering questions about the use of Young Thug's lyrics as evidence. How those questions are answered may test the limits of the First Amendment and how it protects artistic expression.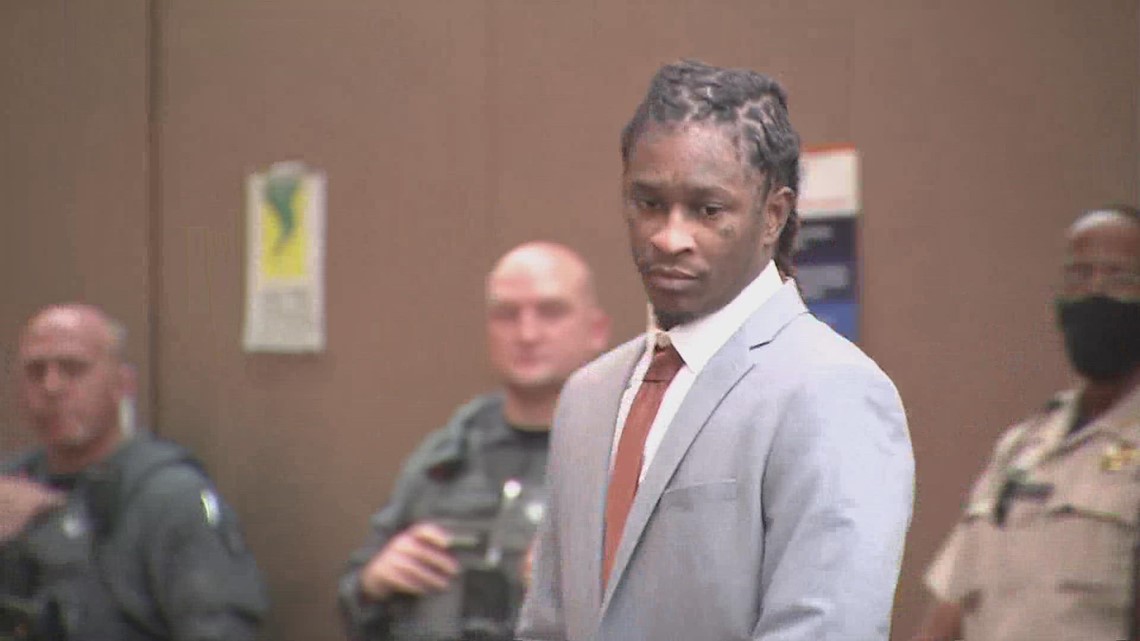 The original wide-ranging indictment included 28 alleged members of the gang. In pretrial proceedings, that number has whittled down as eight defendants have taken deals to plead guilty while another six were dropped from this trial because they either do not have lawyers yet or haven't been arrested.
How those plea deals will affect the case against Young Thug - whose legal name is Jeffery Williams - remains unclear.
Gunna's plea agreement resulted in statements in court that will counter the argument there is no YSL gang.
"YSL is a music label and a gang and you have personal knowledge that members or associates of YSL have committed crimes in furtherance of the gang," he was asked.
"Yes, ma'am," he responded.
Prosecutors read another statement to him to acknowledge: "I recognize, accept and deeply regret that my talent and music indirectly furthered YSL the gang to the detriment of my community. YSL as a gang must end."
Young Thug's high-profile defense team has been unbowed, nonetheless.
"We spent every day working our case and putting it into an ability with witnesses to tell a truthful story," attorney Brian Steel told 11Alive's Neima Abdulahi last summer. "And the prosecution's theory will not hold up in court because the truth will come out."