ATLANTA – Video shows the scary moment a woman riding a moped down an Atlanta street was hit by another driver who kept going, leaving her hurt in the middle of the street.
Police say 58-year-old Wilmotine Jackson was riding west on North Avenue when she approached the intersection with Luckie Street NW.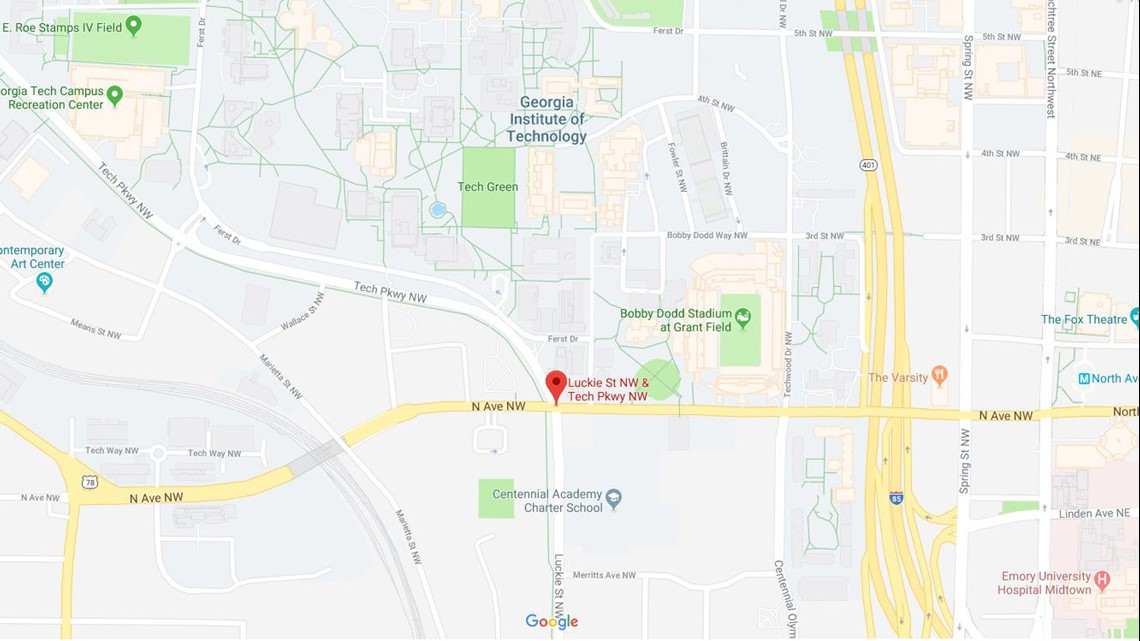 Video shows that she had just crossed the intersection when a dark-colored sedan riding in the right lane veered over, hitting Jackson. While drivers who witnessed the crash slowed, the car that hit Jackson did not stop, despite tapping the brakes several times.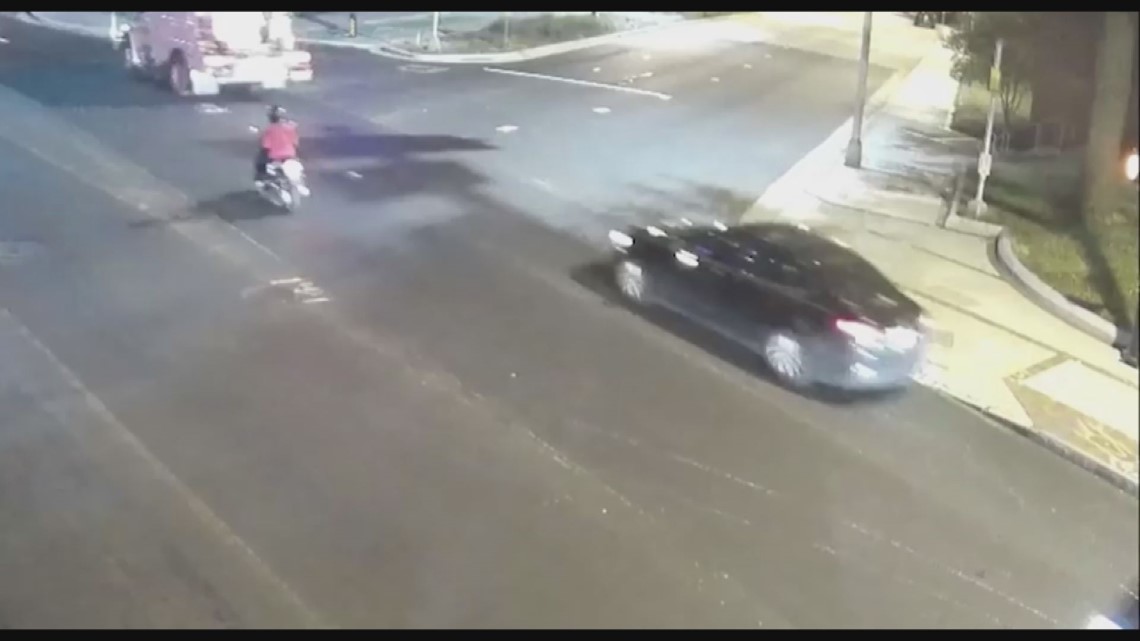 EMTs took Jackson to Grady Memorial Hospital in critical condition.
Investigators are asking anyone who may have witnessed the accident to come forward with information to help police find the driver responsible.
Anyone who may be familiar with the vehicle or have information that could assist in this investigation is asked to call Crime Stoppers at 404 577-TIPS (8477).
Mug Shot Photos